Anya Peterson Royce, professor of anthropology in the College of Arts and Sciences at Indiana University Bloomington, will receive the 2018 Tracy M. Sonneborn Award, which honors an IU Bloomington faculty member for outstanding research/creative activity and teaching.
Also, three IU Bloomington faculty members have been named as Provost Professors: Fritz Breithaupt and John Kruschke in the College of Arts and Sciences and William Yarber in the School of Public Health-Bloomington.
"Professors Royce, Breithaupt, Kruschke and Yarber have brought honor and distinction to Indiana University through their exemplary research and teaching," said Vice Provost for Faculty and Academic Affairs Eliza Pavalko, who announced the awards. "It is a great pleasure to see them receive the recognition they so richly deserve."
Royce will present the annual Sonneborn Lecture during the fall 2018 semester at a time and location to be announced. The Provost Professors will be honored at a reception at the time of the lecture. The Sonneborn award and lecture are named for the late IU biologist Tracy M. Sonneborn, a renowned geneticist who was also highly regarded for his teaching.
Faculty designated as Provost Professors have achieved local, national and international distinction in both teaching and research. The position was created in 1995 and was originally called Chancellor's Professor.
Anya Peterson Royce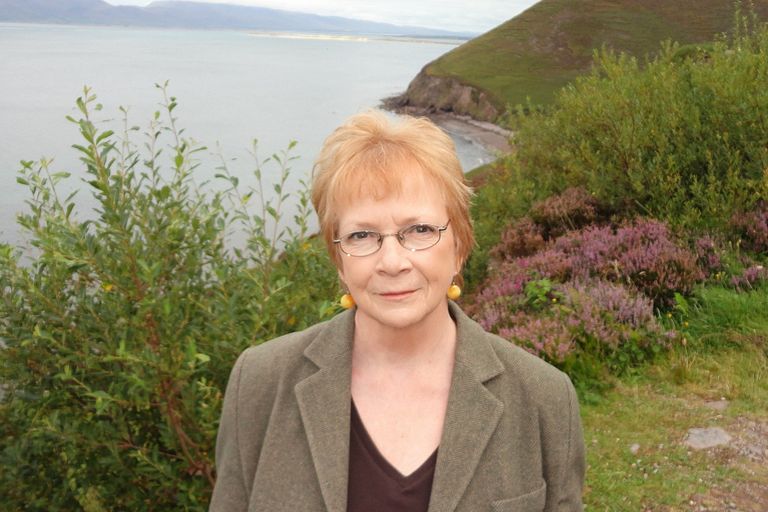 Royce is Chancellor Professor of anthropology and comparative literature and holds adjunct appointments in folklore and ethnomusicology, the Center for Latin American and Caribbean Studies, and the Russian and East European Institute. She established and directs the Performing Arts Archive and Laboratory.
She has served as dean of the faculties and vice chancellor for academic affairs as well as academic advisor to the university president. She was co-founder and member of the Faculty Colloquium on Excellence in Teaching at Indiana University. Since 2008, she has served as external examiner on M.A. and doctoral committees at the Irish World Academy of Music and Dance. She holds an honorary doctorate from the University of Limerick.
Royce is a renowned scholar, teacher and lecturer, credited with establishing the field of anthropology of dance. Her long-term ethnographic research focuses on the Isthmus Zapotec of Oaxaca, Mexico. In 2016, she received the Medal of the Zapotec People for her contributions. Her international research has been supported by the Guggenheim Foundation, the American Council of Learned Societies, the Social Science Research Council, the National Endowment for the Humanities, the Bogliasco Foundation and the Erasmus Choreomundus Visiting Scholar program.
Fritz Breithaupt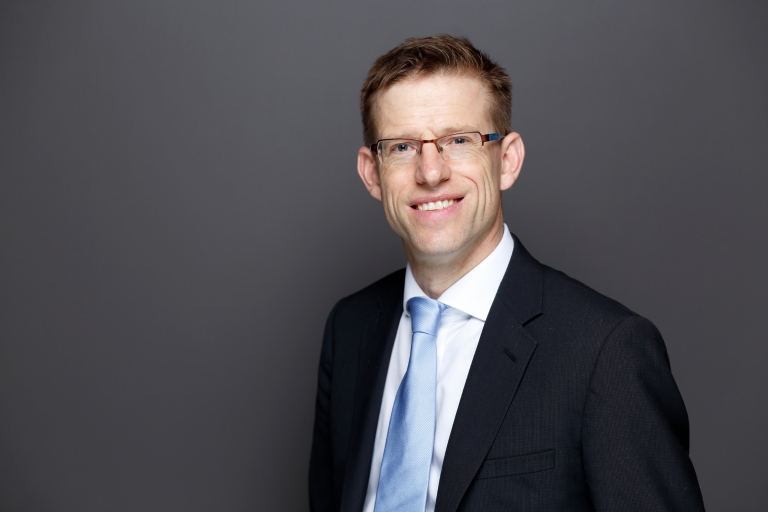 Breithaupt is a professor of Germanic studies, an affiliate professor of cognitive science and an adjunct professor of comparative literature. He has served as interim dean of the Hutton Honors College, chair of the Department of Germanic Studies and director of the West European Studies National Resource Center. He is a leading German literary scholar and Goethe expert whose research has also focused on empathy, narrative theory and moral reasoning. More recently, he has turned his humanities approach to cognitive science, studying how people understand and retell stories. His next book, "The Dark Sides of Empathy," will come out this fall with Cornell University Press.
Breithaupt serves on the advisory board of the Max Planck Institute for Empirical Aesthetics in Germany and is a Humboldt fellow. He founded and directs IU's Experimental Humanities Lab. He is also on the advisory board of a College of Arts and Sciences initiative to foster partnerships between the humanities, science and technology.
He has received the IU Trustees' Teaching Award twice, the Teaching Excellence Recognition Award and the Outstanding Junior Faculty Award. He was named the Remak Distinguished Scholar and was winner of the Remak Seminar competition.
John K. Kruschke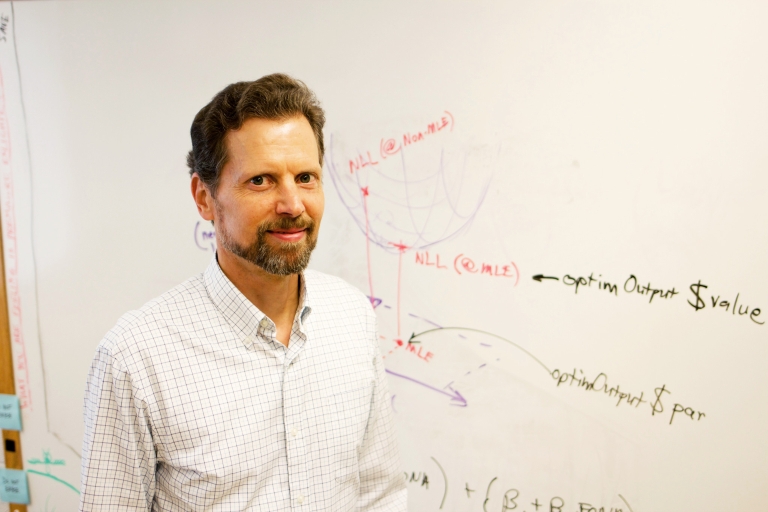 Kruschke, a professor of psychological and brain sciences and adjunct professor of statistics, has made significant substantive and methodological contributions to his fields of study.
Described as a brilliant theoretician and among the leading formal modelers in category learning, he has made important research contributions in attention learning and Bayesian data analysis. He created a new theory of attention and category learning based on rigorous mathematical and computer simulation methods. His book, "Doing Bayesian Data Analysis," was considered an instant classic.
Kruschke is an eight-time winner of the IU Trustees' Teaching Excellence award. He has also received the highly competitive Troland Research Award from the National Academy of Sciences and the Remak Distinguished Scholar Award from IU. He won a FIRST Award from the National Institute of Mental Health, is a fellow of the Society for Experimental Psychologists and has been on the editorial boards of prestigious scientific journals and grant review panels.
William Yarber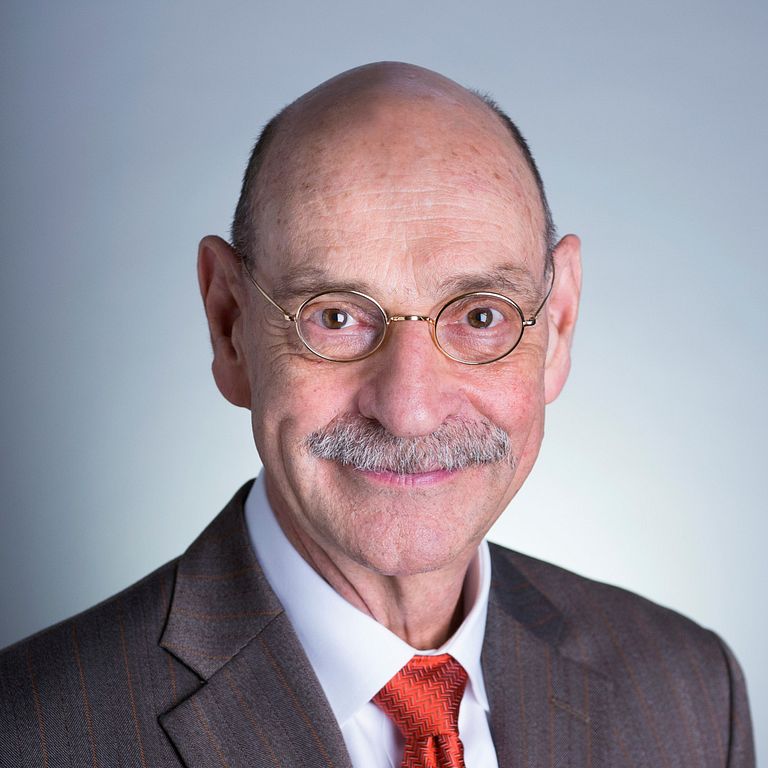 Yarber is professor of applied health science, senior scientist at The Kinsey Institute and senior director of the Rural Center for AIDS/STD. He is an international leader in research and education related to HIV/STD and human sexuality and is a member of the international Kinsey Institute Condom Use Research Team. He has advised the U.S. Centers for Disease Control and Prevention, the World Health Organization, and sexual health organizations in six countries.
He has authored/co-authored more than 150 scientific publications and has received nearly $4 million in grants from federal agencies, including the National Institutes of Health. He directed the development of guidelines for comprehensive sexuality education that have been adapted in six countries and at the request of the CDC wrote the first school HIV/AIDS prevention curriculum. His textbook, "Human Sexuality: Diversity in Contemporary America" (ninth edition), is adopted in more than 300 colleges in the U.S. and has been translated for use in China and Korea.
Yarber has served as president of the Society for the Scientific Study of Sexuality and has received research and teaching awards and honors from Indiana University; the Society for the Scientific Study of Sexuality; and the American Association of Sexuality Educators, Counselors and Therapists.
The Sonneborn Award carries a $3,500 cash award and a $1,000 grant to support research or creative activity by a student. Provost Professors receive an annual award of $2,500 for three years and a $5,000 grant for a project that demonstrates how teaching and research are mutually reinforcing.
Past winners of the Sonneborn Award and faculty who have been designated Provost Professors can be seen at the Office of the Vice Provost for Faculty and Academic Affairs website.