"Don't tell me where your priorities are. Show me where you spend your money, and I'll tell you what they are." – James W. Frick, former vice president for public relations, alumni affairs and development at the University of Notre Dame
Since Kelley's graduate and undergraduate career offices moved into the new Conrad Prebys Career Services Center in January, I've been asked dozens of times what I think about the new building. My answer surprises many.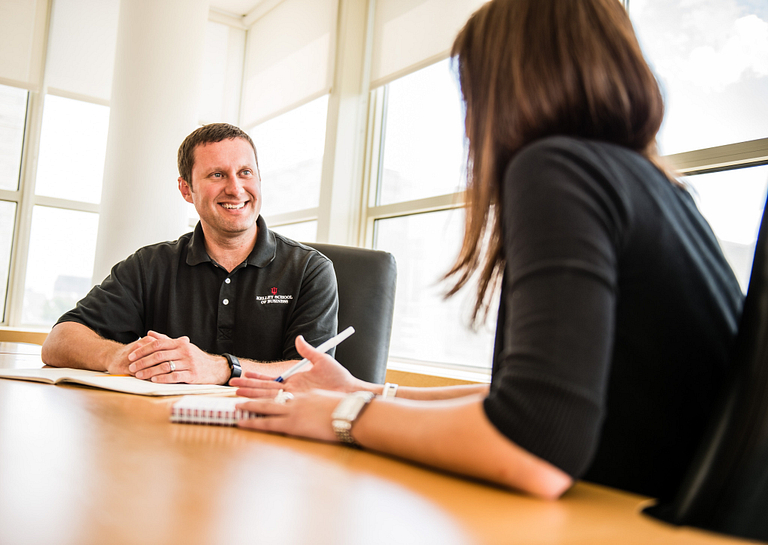 "It's very nice," I tell them, "as a building. But as a statement, it's one of the most important buildings on any campus in the world today."
Hyperbole? I think not. It's true that the new Prebys center provides the Kelley School of Business with sorely needed upgrades in its career services spaces, all of which will help our teams better support our students.
The interview rooms are nearly double the size of the old ones, allowing us to more comfortably accommodate the teams of recruiters who now come to campus to evaluate our students via panel interviews, a trend away from the old one-on-one style of discussions. This better supports our corporate partners, too, who are trying to make faster yet more informed decisions about their campus hires.
The Prebys center has been equipped with state-of-the-art audio/video technology, which enables us to offer higher-quality – and a greater quantity of – video and web conferencing interview options. This is great for students, who have an increasingly greater interest in smaller companies located in more-remote parts of the United States and the world. Those firms simply cannot justify coming to Bloomington to interview one or two students. It's also excellent for employers that are trying to better control – that is, decrease – their travel budgets, especially in non-revenue-generating parts of the company, such as human resources.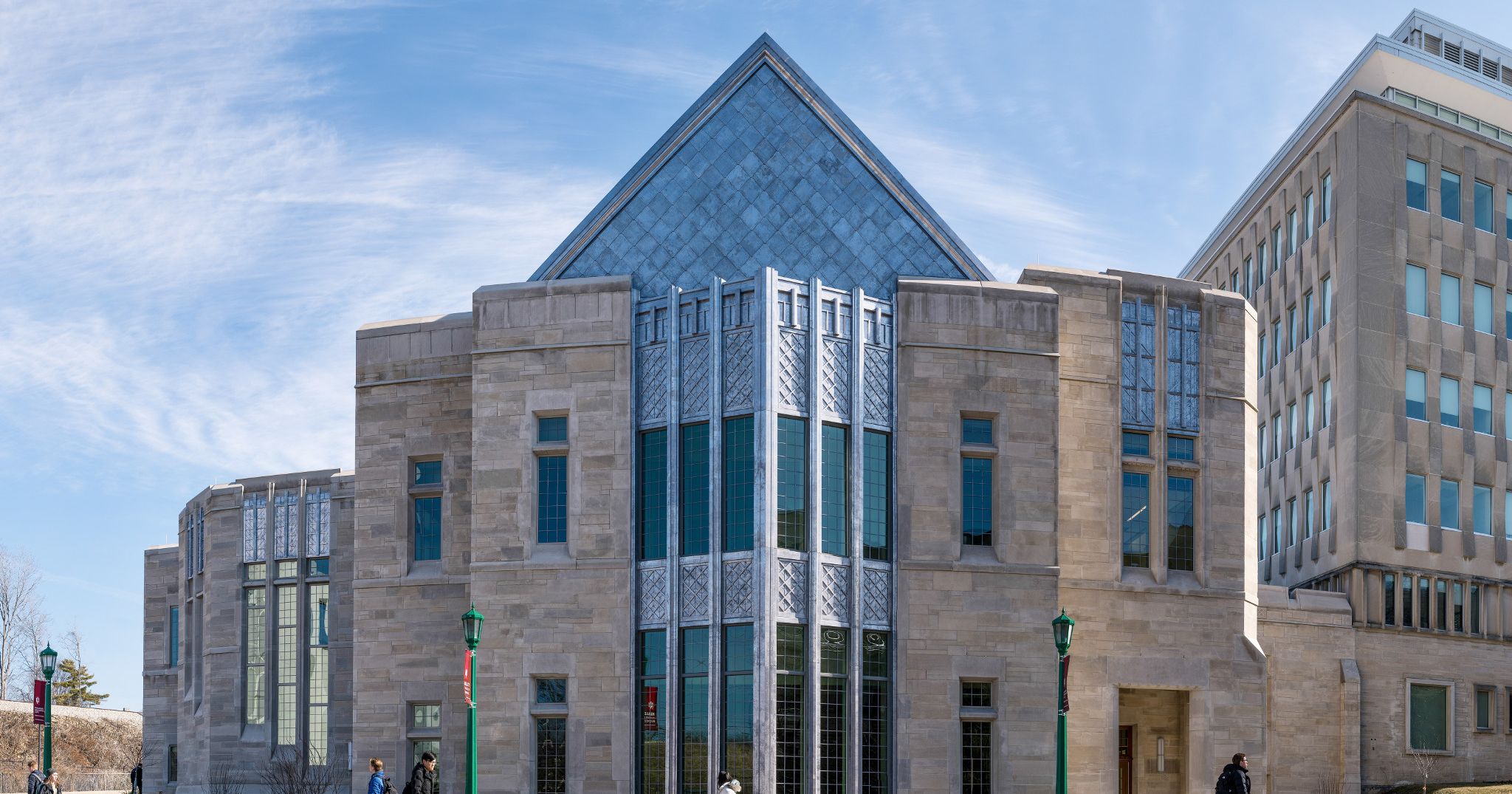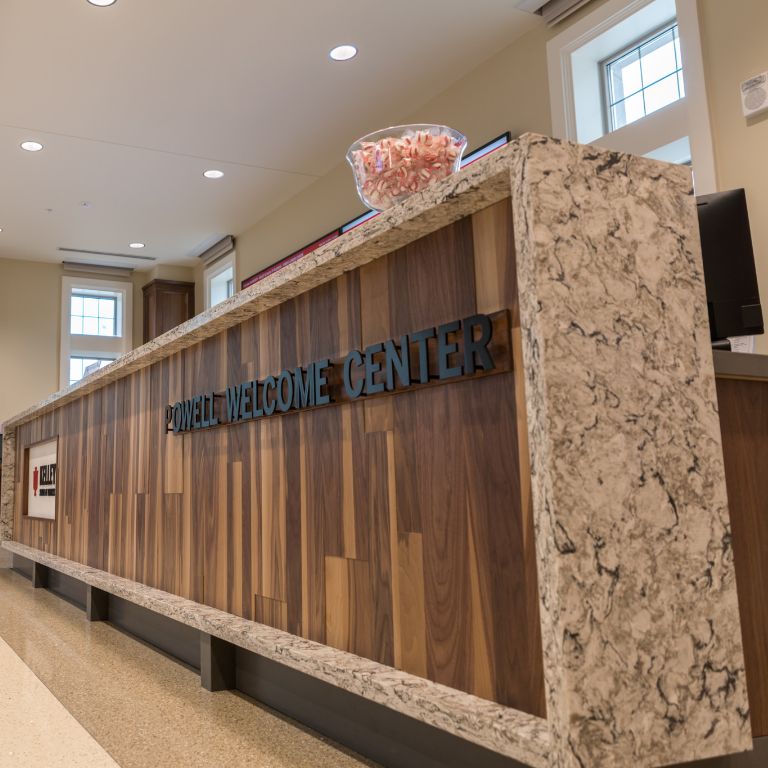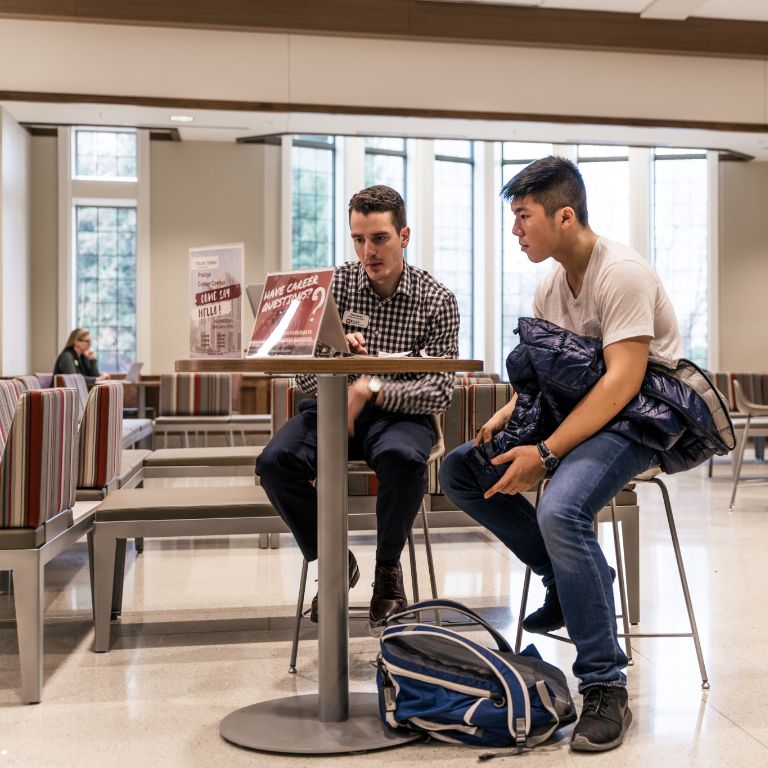 Photos courtesy of the Kelley School of Business
The new building has an expansive first floor with an atrium, a presentation hall and a dining room. Separately, these areas allow our teams to use the building in multifunctional ways in one location, which could previously be attained only by using multiple rooms on separate floors in Hodge Hall and the Godfrey Center. Collectively, the removable walls can be opened, allowing the floor to be transformed into one large conference space for networking events and keynote speakers – events that historically had to be held off-campus in places like the Monroe Convention Center for a sizable fee.
All of this is wonderful, and these reasons alone would be worth celebrating. But to me they are secondary to the message that the Prebys center sends out to our future students, corporate partners, potential new recruiters, alumni and competitors.
Mr. Prebys and the Kelley School leadership could have chosen to invest this gift in any number of new ways, such as a facility for new research or bigger and better classrooms. But they chose to invest in career services. They chose to invest in the futures of our students, now and for the next generation of Kelleys. They chose to invest in the talent pipeline of companies across the world, making it easier for them to find their leaders of the future.
In doing so, Mr. Prebys and the Kelley School of Business made a statement that positive career outcomes are among the most important goals of our university. They declared that we are going to work together to keep the Graduate Career Services Office and Undergraduate Career Services Office at the forefront of professional development well into the future instead of taking their respective top global rankings as a given.
They said that if you, as a student, care about finding the career you want, Kelley is the place to be. They also said that if you, as a company, care about working with the best career services teams to fill your talent pipeline, Kelley is the place to come to recruit.
At the Kelley School of Business, we make professional development a priority. If you want proof, just look at the investment that was made in the Conrad Prebys Career Services Center.
Eric Johnson is director of graduate career services and executive coach with Indiana University's Kelley School of Business.