Classrooms assignments for fall 2018 accommodate Ballantine Hall renovation project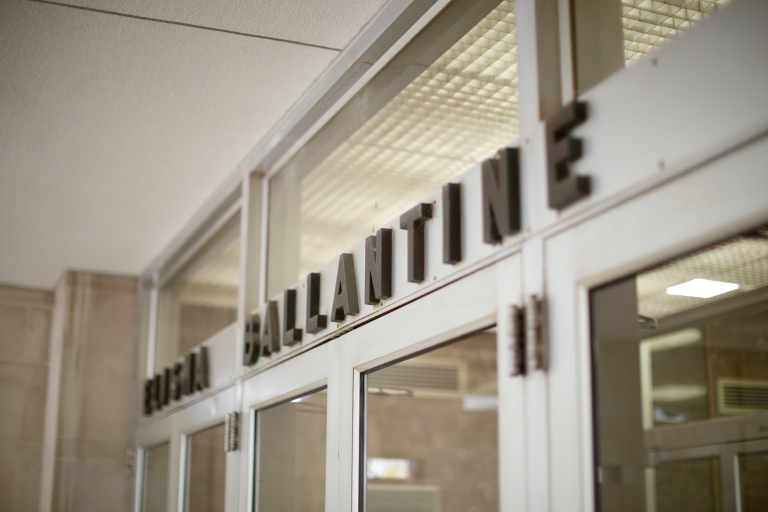 Although a two-year renovation project at Ballantine Hall means less classroom space is available for the fall 2018 semester on the Indiana University Bloomington campus, all of this fall's scheduled courses have been assigned a room.
Of the 359 classes originally without a room after the first round of scheduling, all have been placed, according to associate vice provost and registrar Mark McConahay.
In a typical semester, between 75 and 100 classes are generally left without space after the first round – meaning a lot of work was accomplished in a short timeline, he said.
"We worked with faculty and schedulers to add capacity and change class times to fit everyone," McConahay said. "The campus has truly done a magnificent job offering up space, being flexible and working together to make it all happen."
Ballantine's 77 classrooms and three auditoriums are home to about 25 percent of all classrooms and about 30 percent of all general inventory rooms. The building accommodates just over 15 percent of all regular classes that meet on campus.
The first phase of renovations in the South Tower means 40 general inventory classrooms will be unavailable for class use in the fall. That translates to about 600 classes in total that would've been held in Ballantine that needed new homes, McConahay said.
Those classes will now be held in Lindley Hall, which housed classes for the School of Informatics, Engineering and Computing now held in the newly constructed Luddy Hall; and Ernie Pyle Hall, which housed classes for The Media School now meeting in the newly renovated Franklin Hall. They will also be held in various student technology centers and other space offered by Residential Programs and Services and academic departments.
The project will renovate Ballantine's infrastructure – heating, cooling, roof, elevators, lighting, electrical and fire protection – as well as classroom and public spaces. It will be done in two phases, beginning on the south tower and then moving to the north tower once the south tower is complete.  
IU Bloomington faculty honored
Read about recent IU faculty honors including:
Ann E. Elsner, professor in the IU School of Optometry
Ann E. Elsner has been awarded the 2018 Edwin H. Land Medal from The Optical Society and the Society for Imaging Science and Technology.
The award recognizes Elsner's contributions to the fields of ophthalmic instrumentation and vision science with innovative imaging technologies, state-of-the-art psychophysical research and entrepreneurial ventures.
Her research focuses on developing retinal imaging and visual function techniques to fight vision loss and has had an impact on research and health care worldwide through revolutionized retinal imaging and specialized techniques for presenting visual stimuli. She is also the founder and CEO of Aeon Imaging LLC, a Bloomington-based company that provides advanced imaging and image display technology for use in medicine and science.
Elsner holds a master's and doctoral degree from the University of Oregon and a bachelor's degree from IU Bloomington. She will receive the award at The Optical Society's annual meeting Sept. 16 to 20 in Washington, D.C.  
David R. Williams, professor and Harry G. Day Chair in the Department of Chemistry
David R. Williams, professor and Harry G. Day Chair in the IU Bloomington College of Arts and Sciences' Department of Chemistry, has been honored by the American Chemical Society.
Williams will receive the 2018 Ernest Guenther Award in the Chemistry of Natural Products for his "insightful and creative strategies for the synthesis of biologically active natural products." These products have applications to the development of potential new therapies to treat cancer and other diseases.
Williams joined the IU Bloomington faculty in 1980, and his research has resulted in hundreds of scholarly publications. Over the years, his lab has mentored over 140 graduate students and postdoctoral researchers. Williams holds a doctorate in organic chemistry from MIT and a bachelor's degree from St. Lawrence University.
Williams will receive the award at the American Chemical Society spring meeting this week in New Orleans.
Ideas Lab workshop to be held for Grand Challenge projects; application deadline extended to March 26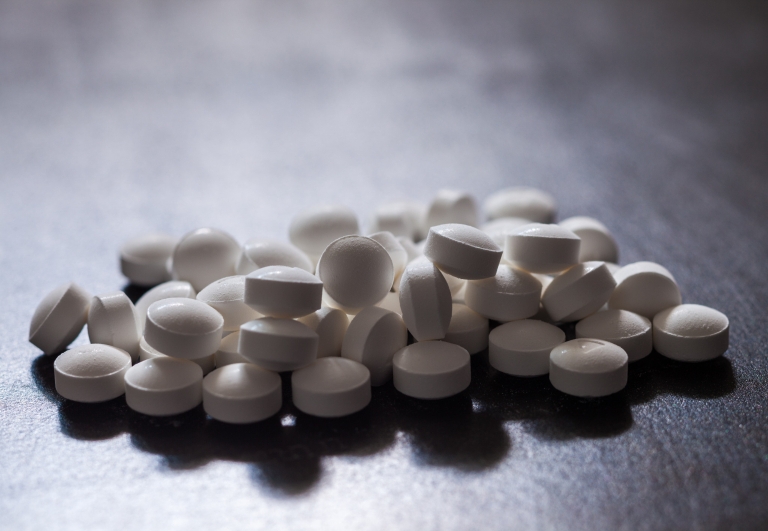 Last month, IU released the Request for Phase 2 Proposals for "Responding to the Addictions Crisis," IU's third Grand Challenge initiative. To encourage the development of innovative, cross-disciplinary collaborative Phase 2 projects, IU's Office of the Vice President for Research has hired KnowInnovation to lead an Ideas Lab, an intensive, three-day residential workshop in which faculty from diverse disciplines will work with one another and with community partners to find new solutions to the addictions crisis.
The Ideas Lab will take place May 14 to 16 in New Harmony, Indiana, with accommodations and meals provided for participants. IU faculty members and researchers from all campuses are eligible to apply. The deadline to apply has been extended to March 26. Participation is limited to 35 to 40 people.
While most Phase 2 proposals will be developed through more traditional processes, the Ideas Lab format is intended to spark novel and interdisciplinary projects that would be difficult to imagine outside of such an intensive and focused setting.
During the Ideas Lab, participants will scope the problem and its component parts in new ways and begin to build unique teams who will develop strategies that can only come from the interplay of ideas that begins at the Ideas Lab. Multiple project proposals may come out of the Ideas Lab process; those that are not selected for Phase 2 funding through the IU Grand Challenges program will be well-positioned to secure external funding from federal agencies, philanthropic or corporate funders.
Salman Rushdie to receive honorary degree from IU
Critically acclaimed author Sir Salman Rushdie will receive an honorary Doctor of Humane Letters during his visit to the IU Bloomington campus March 29. Rushdie will be in Bloomington as part of the university's semesterlong "India Remixed: Global Arts and Humanities Festival."
The talk and honorary degree ceremony, which begin at 5 p.m. March 29, are open to the public, with tickets available through IU Auditorium.
Australian writer named 2018 recipient of creative arts fellowship at IU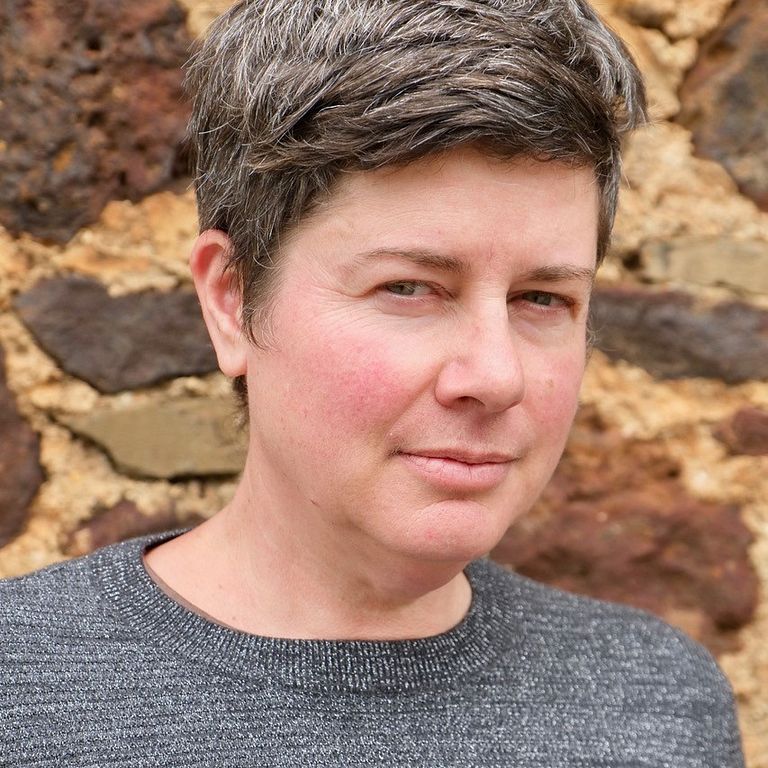 Writer Sophie Cunningham has been announced as the 2018 recipient of the University of Sydney's United States Studies Centre's Visiting Fellowship in Creative Arts at Indiana University.
The fellowship is the result of a partnership between IU Bloomington and the University of Sydney, and was made possible by a gift from Michael Thawley, Australia's secretary of the Department of the Prime Minister and Cabinet. Thawley, the Australian ambassador to the U.S. from 2000 to 2005, was awarded Indiana University's Thomas Hart Benton Medallion in 2002.
Cunningham applied for the fellowship so she could access the archives relating to the Bloomsbury Group held by the Lilly Library, as she works toward the final draft of her novel, "This Devastating Fever." The book is based on specific periods in the life of Leonard Woolf, including his marriage to Virginia Woolf.
New Ostrom Workshop program focuses on institutions, organizations
The newest research program at IU Bloomington's Ostrom Workshop is up and running, and its first gathering of interested researchers takes place today.
Called the program on Political, Economic and Legal Institutions and Organizations, or PELIO, it will bring together scholars at IU and other universities to study how institutions and organizations affect processes of development, including social, legal, political and economic outcomes.
The program will include at least two working groups. The first, underway this semester, focuses on what organizers call ungoverned spaces. It will launch at noon today at the Ostrom Workshop with a lunch meeting where interested faculty and students will share their research topics.
The second working group, on non-state-actor governance, gets underway in the fall.
Head of Mexico Business Forum to present O'Meara International Lecture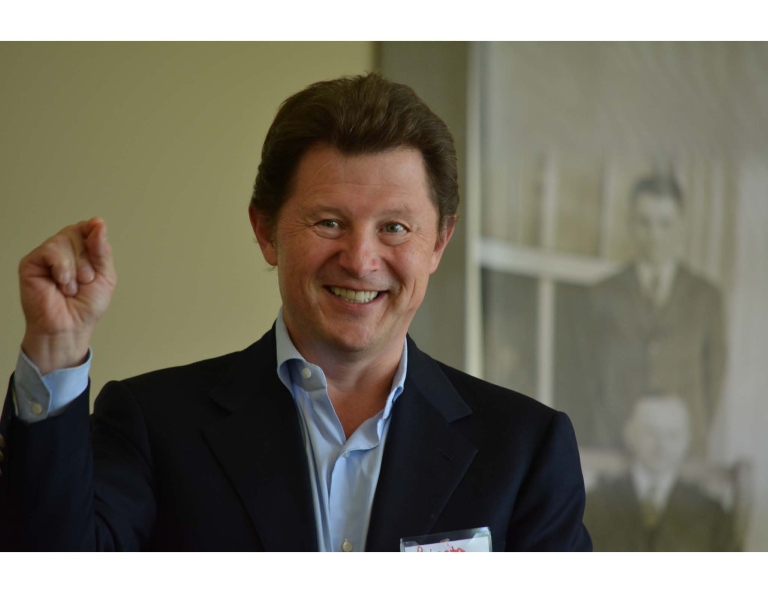 Roberto Salinas-León, president of the Mexico Business Forum, will present the seventh annual Patrick O'Meara International Lecture at Indiana University.
He will speak on "Toward a Prosperous North American Partnership: Issues and Challenges" at 4 p.m. March 21 in Presidents Hall in Franklin Hall on the IU Bloomington campus. The lecture is free and open to the public. No tickets or advance registration is needed.
Salinas-León heads the Mexico Business Forum, based in Mexico City, where he works on projects involving policy analysis, investment advising and economics consulting. An authority on economics and trade policy, he has lectured around the world and testified before Congress on free trade, structural reform in Mexico and other issues.
'How to tackle the childcare-conference conundrum'
An IU Bloomington academic scientist is advocating for the work of a newly formed group: A Working Group of Mothers in Science, made up of 45 women in science from throughout the country offering specific recommendations to academic organizers.
The group recently co-authored a paper, "How to tackle the childcare-conference conundrum," published in Proceedings of the National Academy of Sciences.
Sociology professor to give Patten Lectures at IU Bloomington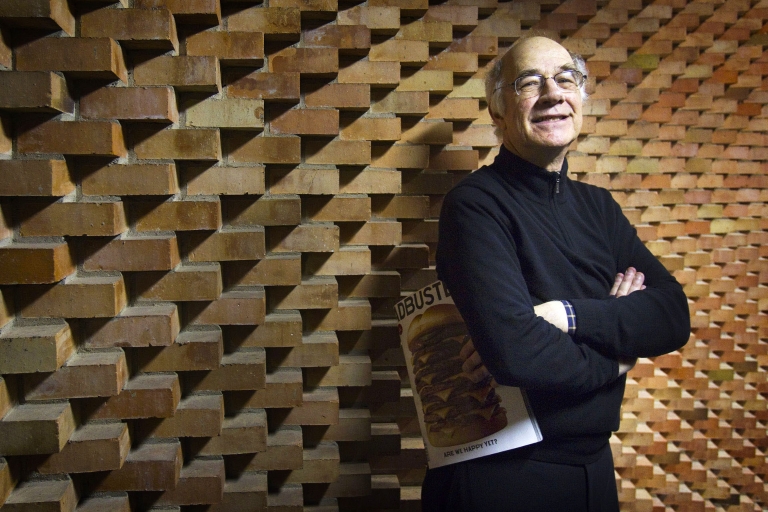 Michael Burawoy, professor of sociology at the University of California, Berkeley, will deliver Patten Lectures on the IU Bloomington campus later this month.
He'll speak on "Universities in Crisis" on March 27 and "Marxism Engages Bourdieu" on March 29. Both lectures are from 7:30 to 9 p.m. in Presidents Hall in Franklin Hall.
Burawoy is one of the world's leading sociologists and ethnographers of work. By studying industrial workplaces through participant observation – in places as diverse as Zambia, Chicago, Hungary and Russia – he has sought to develop general theories about the nature of human labor, the despotic operation of the industrial workplace, the imperatives of production and the relative ability of workers to resist and consent to their shop-floor subordination.
He developed his ideas in his books "Manufacturing Consent: Changes in the Labor Process Under Monopoly Capitalism" (1979) and "The Politics of Production" (1985). More recently, he has explored how the university as a workplace has sociologically reproduced certain kinds of intellectual production.