Indiana University sports fans may remember Reece Phillips from his time on IU's Division 1 baseball team in 2013 and 2014. But those days are behind the Bloomington native.
Because while Phillips was nurturing his love for baseball, he was simultaneously building a second, stronger passion: country music. Phillips started playing the guitar as a child but realized how much he enjoyed music as a student at IU. He decided he'd rather devote all of his time to music instead of sport.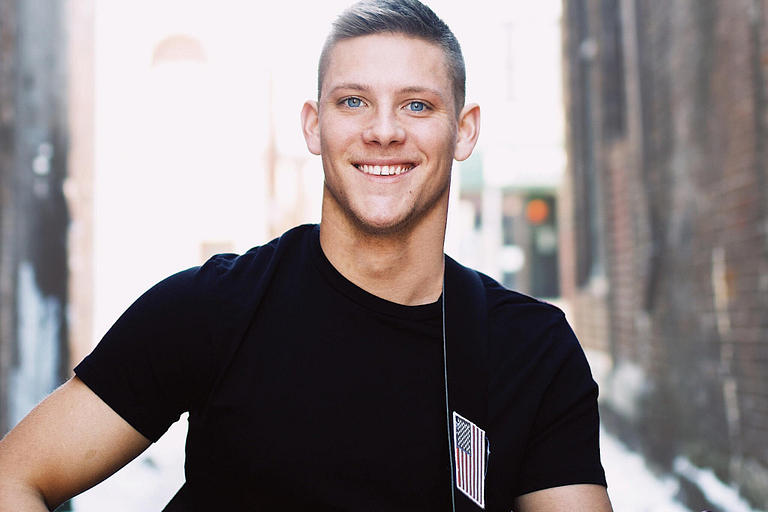 "I was kind of just sitting in my dorm room and started playing more," he said. "I realized I'd really rather be doing that. If there was any way I could do that, I had to make it happen."
The former criminal justice major left school after his freshman year to devote all of his time to music. He now works full time as a guitarist, singer and songwriter.
Phillips is still based in Bloomington and began by performing at smaller venues. He has now taken his music all over the country, including Los Angeles, Phoenix and Nashville. He's even played with his idol, country singer Craig Morgan, for a Special Operations Warrior Foundation concert.
He's also taken the time to really develop his sound over the past few years. Phillips considers himself a guitarist first and foremost, but he is working on strengthening his singing and songwriting skills. Coming up with lyrics is the hardest for him.
"Oftentimes I'll have a song done without words," he said. "Musically, I'll have it laid out, but I'll have no idea on words."
His success still brings him back to IU. In his bio that plays on the big screen at games, basketball player Collin Hartman named Phillips his favorite singer. The two first met as freshmen and have stayed in touch ever since.
Such friendships keep Phillips connected to IU sports, but he hasn't looked back since giving up his baseball career.
"I just had a whole entirely different drive for music than I did baseball," he said. "Baseball was fun, and I was lucky to play at the level I did, but I could never fall in love with it as I did with music or as quickly as I did with music."
Phillips looks forward to the future but is pleased with how far he's come already.
"In my mind, even though I hope to get a lot further, I've already accomplished my goal of playing full time," he said. "It's hard to complain, even if money is tight. It's fun all the time."