Sign up now for faculty, staff intramural sports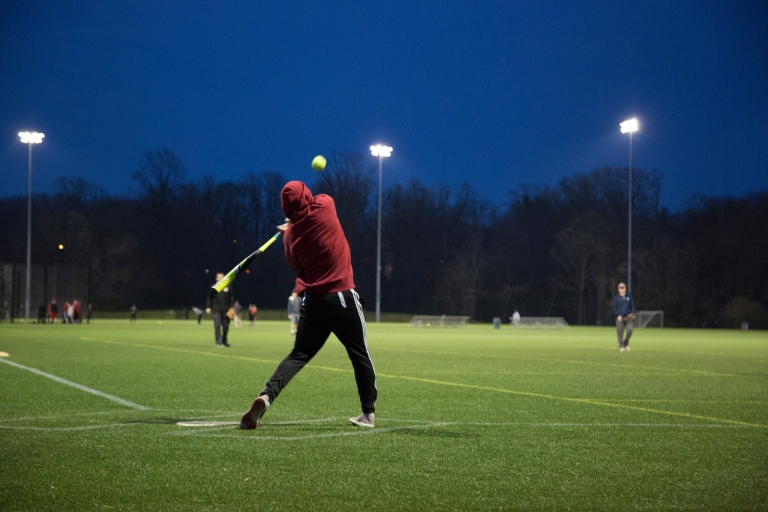 Faculty and staff are encouraged to sign up for volleyball and softball for this semester.
Participants don't need a team to play. The cost is free for IU Recreational Sports members, but employees should RSVP by 5 p.m. the day before a game to allow time to create teams.
Faculty and staff who are not Rec Sports members can play by purchasing a $5 punch pass at either the Student Recreational Sports Center or Wildermuth Intramural Center. 
Volleyball games will be played from 5:30 to 7:30 p.m. Tuesdays at WIC courts 5 and 10. Games are April 3, 10, 17 and 24 and May 1.
Softball games will be played from 5 to 6 p.m. Wednesdays at Sembower Recreational Sports Field Complex Fields 1 and 3. Games are April 4, 11, 18 and 25 and May 2.
Additional details and registration are available on the Rec Sports website, or by contacting imsport@indiana.edu or calling 812-855-2371.
IU Bloomington furthers commitment to helping talented low-income students access higher education
IU Bloomington has announced its participation in the nationwide American Talent Initiative, which helps academically talented low- and moderate-income students access colleges and universities with high graduation rates.
IU Bloomington, the first Indiana school to join the initiative, has a strong commitment to helping low-income students access and succeed in higher education through scholarships and grants, including the 21st Century Scholars Covenant program and the Pell Promise program, both of which provide financial assistance to students with financial need.
In addition to the action plan IU Bloomington will develop as part of its participation in the American Talent Initiative, the university will continue to offer a variety of financial aid options for incoming and returning students, including scholarships and grants.
Top billing for SPEA programs highlights IU's strong showing in U.S. News graduate school rankings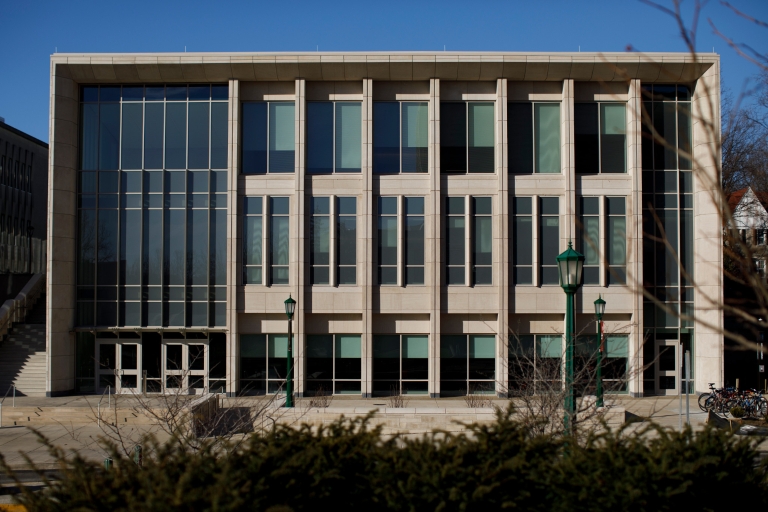 IU's School of Public and Environmental Affairs ranked No. 1 for its master's programs in public affairs, and IU graduate programs in business, law, education, nursing, medicine and sciences were also recognized in the annual U.S. News and World Report Best Graduate Schools rankings, released March 20.
Seven SPEA programs on the Bloomington campus ranked in the top 10. Public finance, environmental policy and management, and nonprofit management all ranked first; public management and leadership ranked third; public policy analysis ranked fifth; health policy and management ranked eighth; and local government management ranked 10th.
At IUPUI, SPEA's program in nonprofit management ranked seventh, while its program in public management and leadership ranked 37th.
IU Bloomington dedicates Conrad Prebys Career Services Center
IU President Michael A. McRobbie presided over the March 23 dedication of the Conrad Prebys Career Services Center, which meets vital career development and placement needs for an increasing number of students at the Kelley School of Business and IU.
The new $14 million facility, which is an addition to Hodge Hall, nearly doubles the facilities where recruiters can meet privately with students. It includes more than 70 interview rooms as well as nearly 30 offices for staff serving more than 8,000 students in Kelley's undergraduate and master's degree programs.
Former diplomat will headline third America's Role in the World conference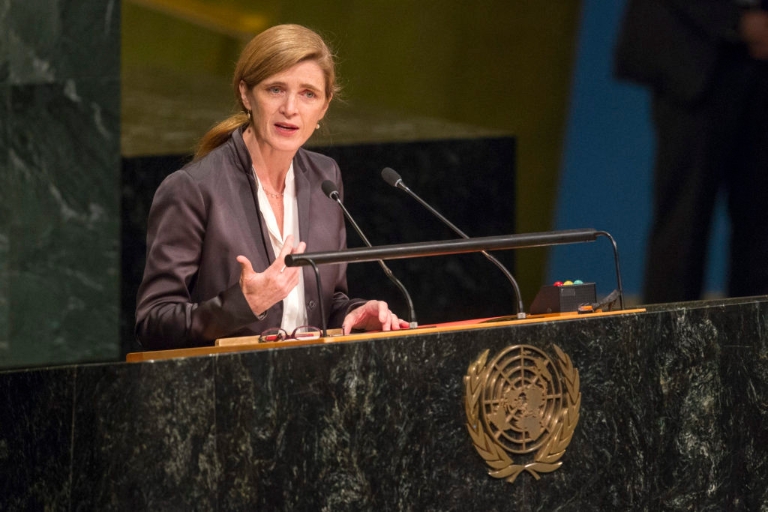 Samantha Power, former U.S. permanent representative to the United Nations and a Pulitzer Prize winner, will be the keynote speaker at the third annual conference on America's Role in the World, March 28 and 29 at the School of Global and International Studies.
The conference will take place in the auditorium of the Global and International Studies Building, 355 N. Jordan Ave. Students, faculty and the public are invited. There is no cost to attend, but registration is encouraged. 
America's Role in the World is co-convened by two of America's most esteemed voices in foreign policy, former Sen. Dick Lugar and former Rep. Lee Hamilton, both distinguished scholars at the School of Global and International Studies and Presidential Medal of Freedom winners.
Donation from alumnus creates faculty chairs at Kelley, SGIS
Ming Mei, an IU alumnus and the CEO and co-founder of GLP, a leading provider of global logistics solutions, is donating $3 million to establish faculty chairs at the Kelley School of Business and the School of Global and International Studies at IU Bloomington.
At the School of Global and International Studies, $1.5 million will endow a tenured chair in Chinese economics and trade in the Department of East Asian Languages and Cultures. At the Kelley School, an equal gift portion establishes a tenured chair position in logistics, which will be based in either the Department of Finance or Department of Operations and Decisions Technologies.