ROTC cadets and military members from across the country, including Indiana University ROTC cadets, recently participated in the German Armed Forces Badge for Military Proficiency on the Bloomington campus.
The campus hosted 334 competitors from 23 schools, including soldiers from active duty, the National Guard and reserve units, building camaraderie while competing for one of the few approved foreign awards for U.S. military members. Forty-six of the competing cadets were from IU. 
The competition included a first-aid test about combat lifesaver training; a nuclear, biological and chemical test, where the soldiers donned all necessary gear including gas masks; a physical fitness test consisting of a 11-by-10-meter spring, a flexed arm hang and a 1,000-meter run; pistol marksmanship; a foot march of up to 7.5 miles with 33 pounds of gear; and a 100-meter swim in their full army combat uniforms. The cadets competed for gold, silver and bronze badges. 
Of the competing IU cadets, five earned bronze badges, 23 earned silver badges, and nine earned gold badges. Of all the competitors, 64 earned bronze badges, 106 earned silver badges, and 113 earned gold badges.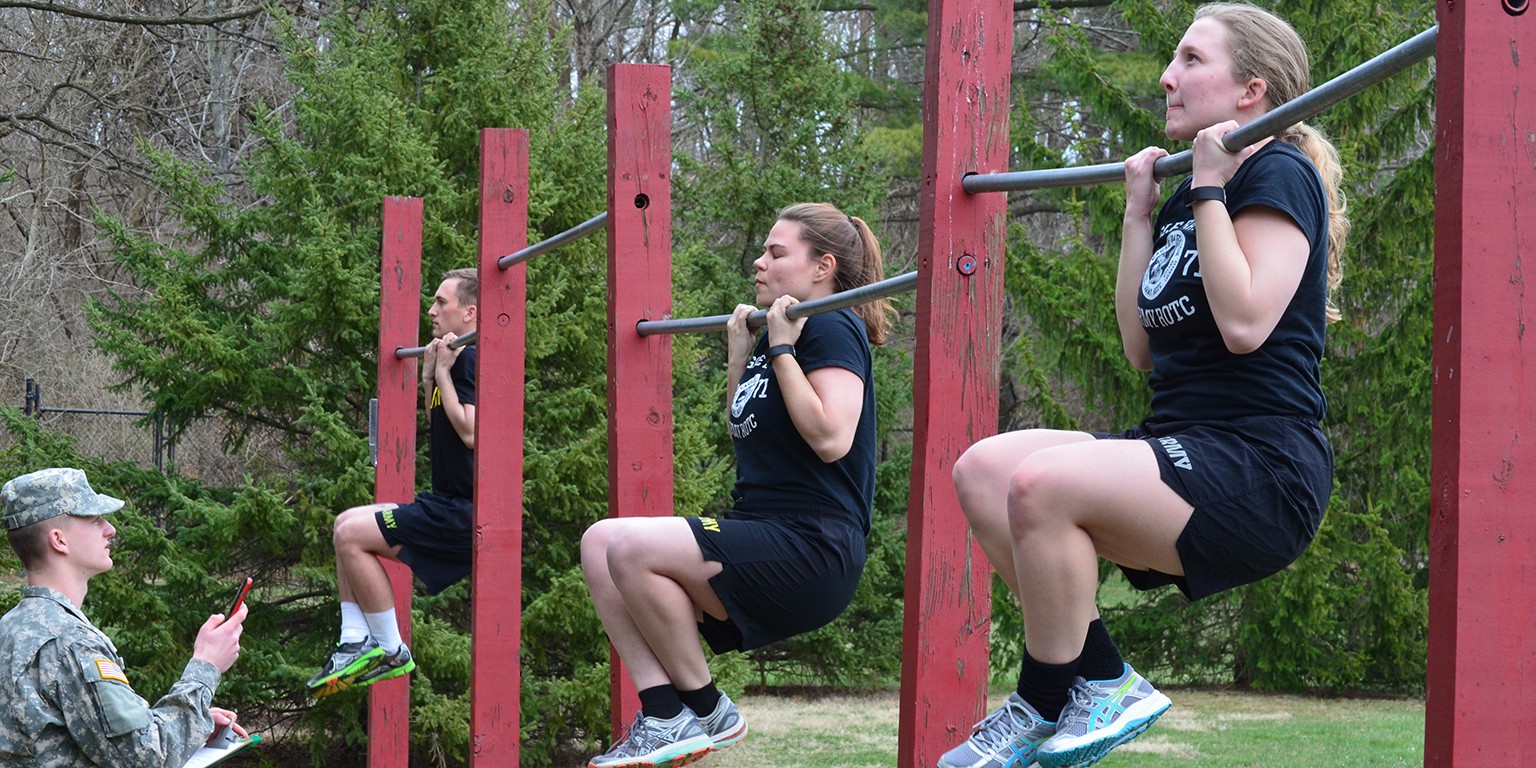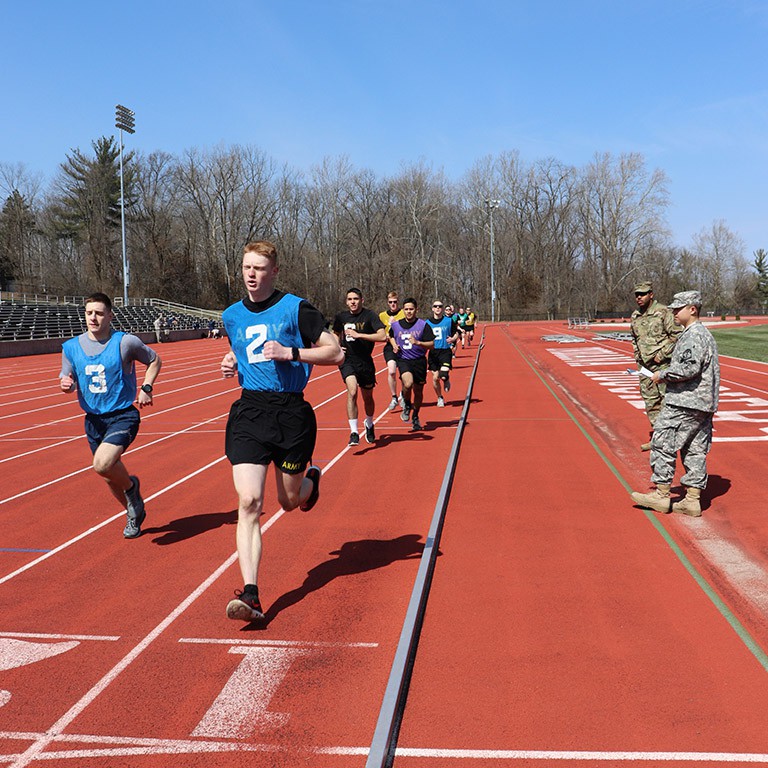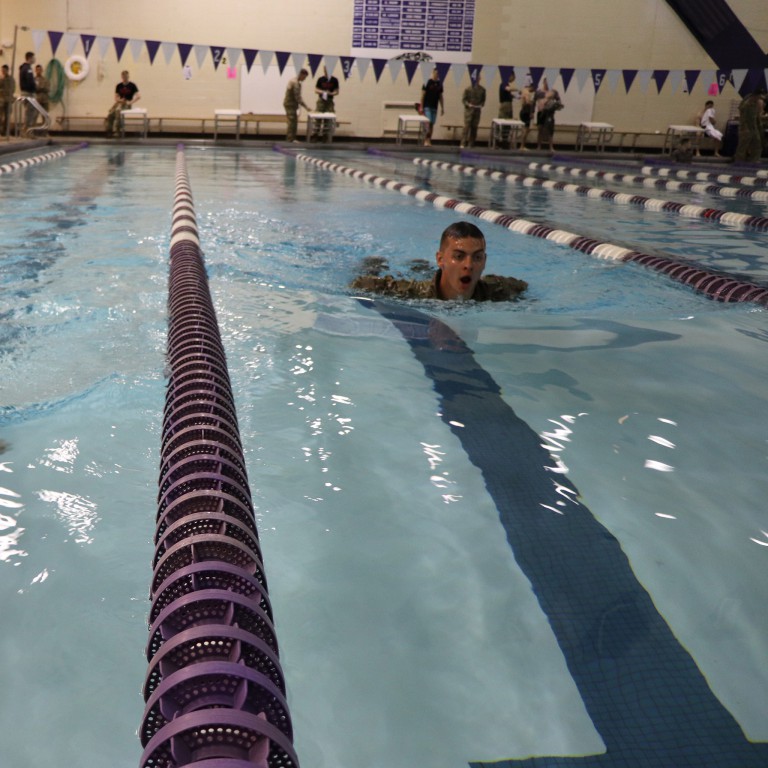 Photos by Jerah Bowen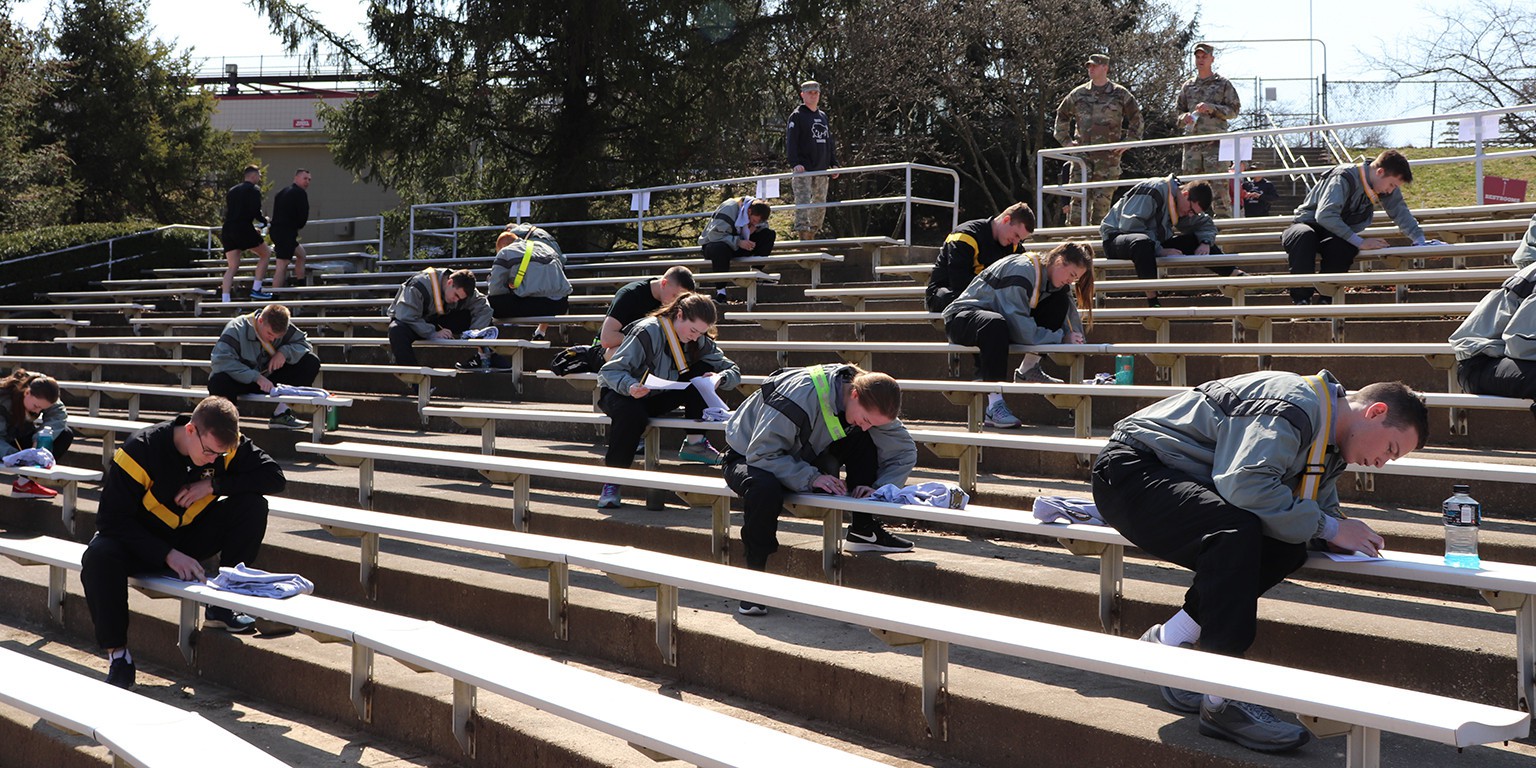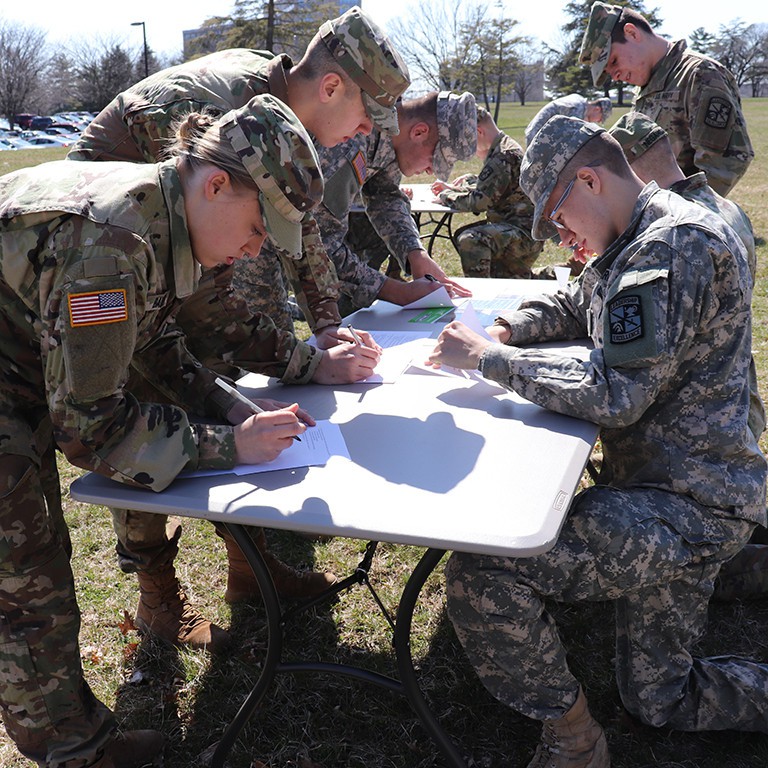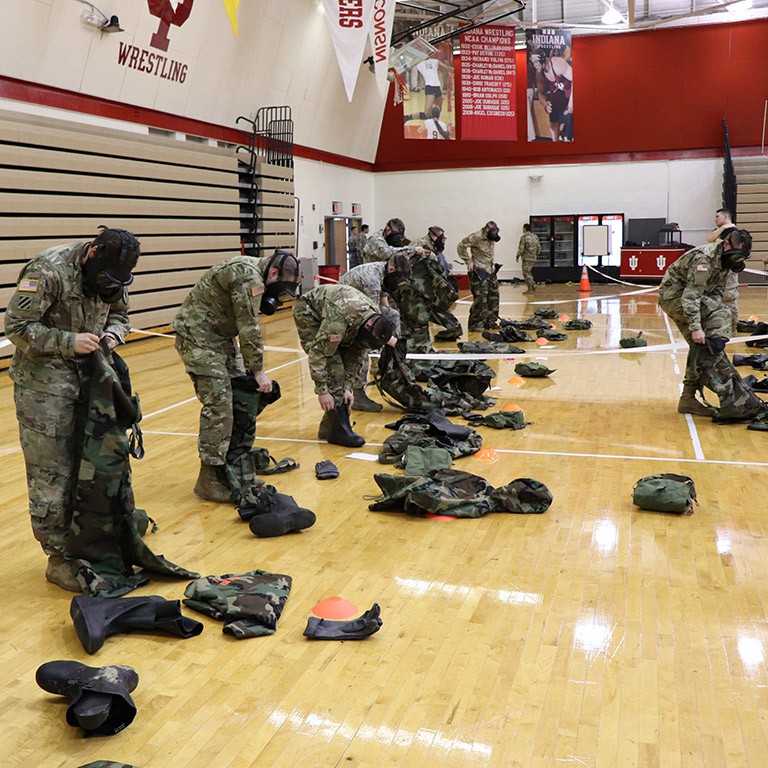 Photos by Jerah Bowen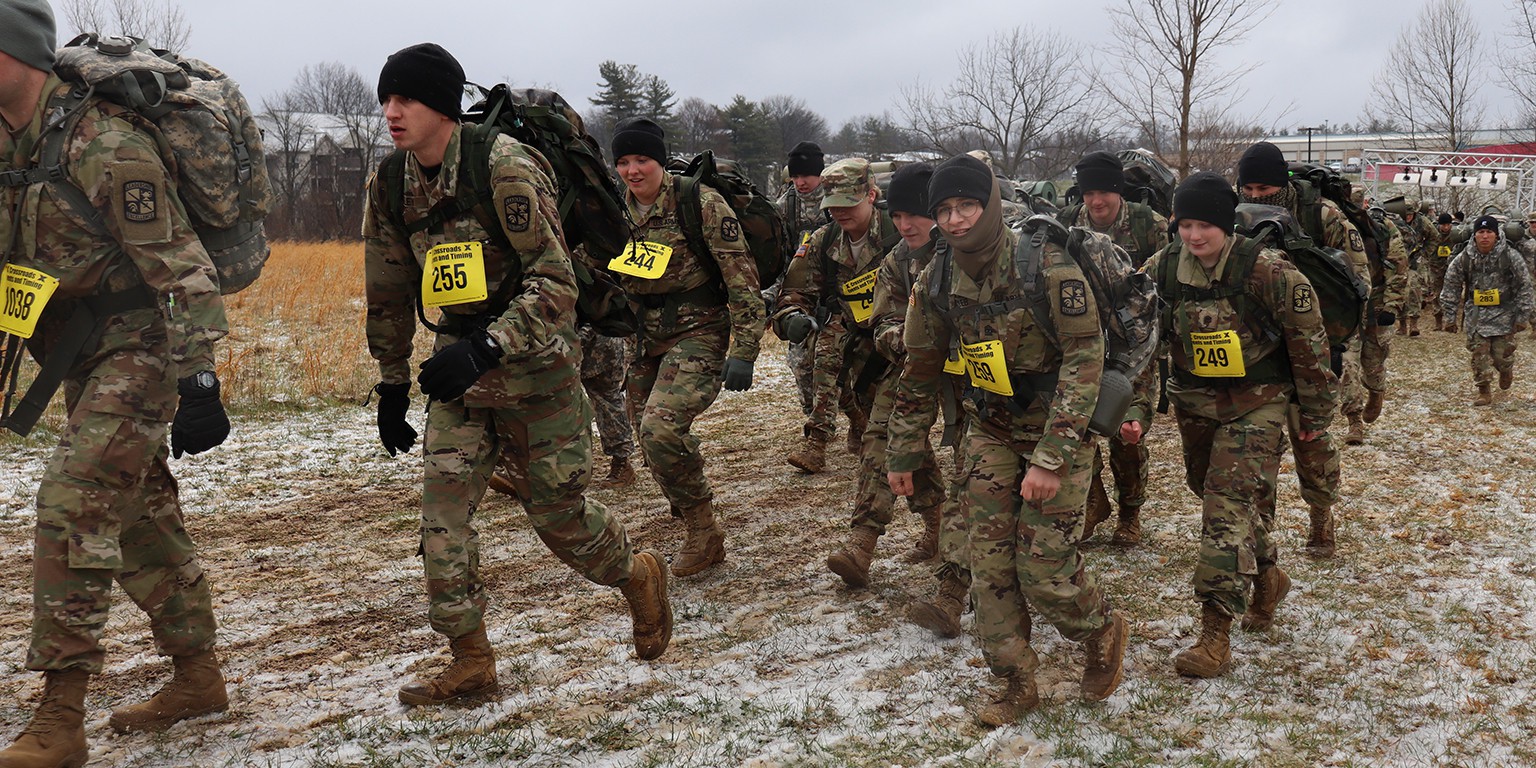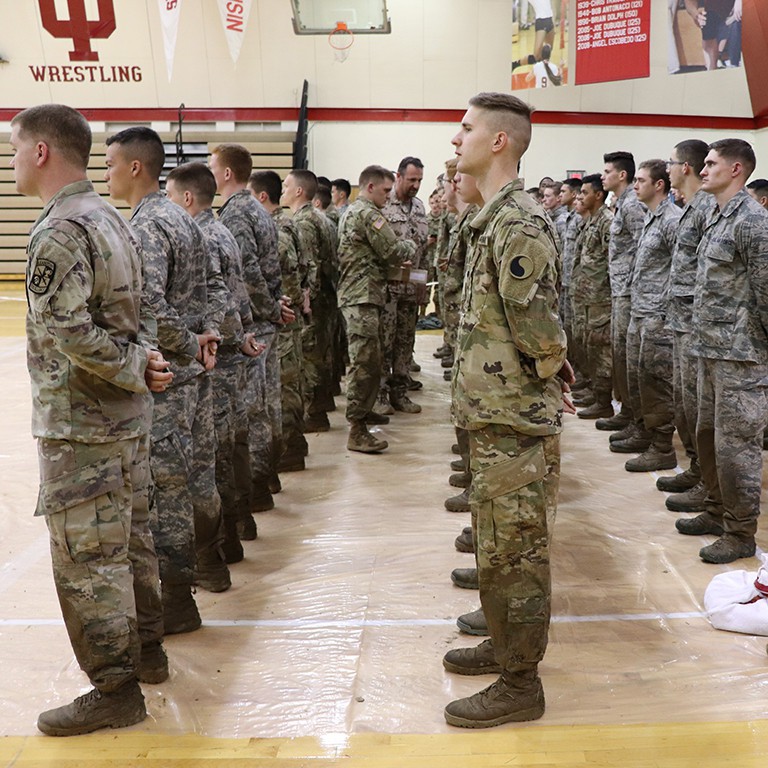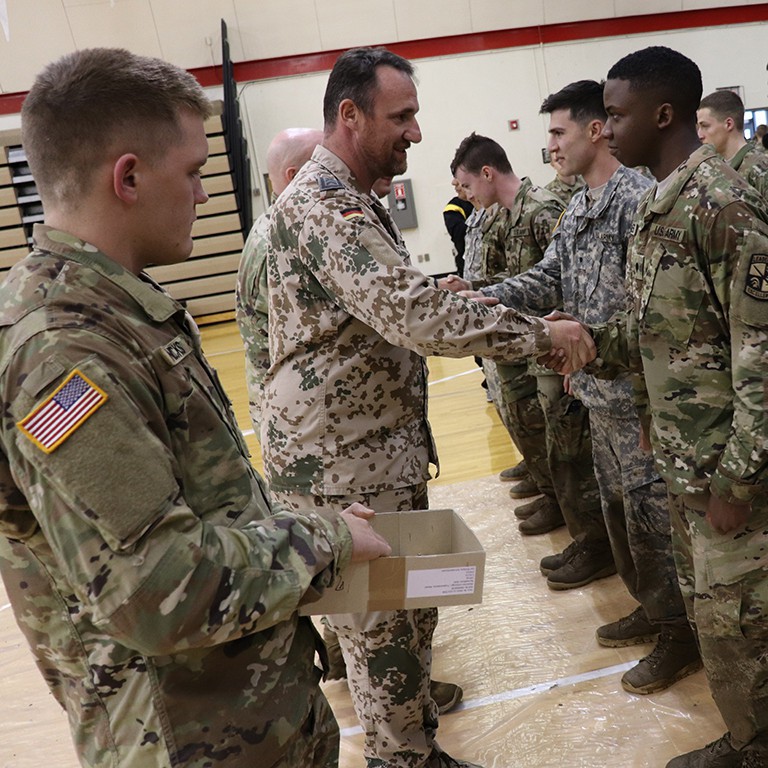 Photos by Jerah Bowen