BLOOMINGTON, Ind. – Among the first students in a new program about cybersecurity at Indiana University's Kelley School of Business are several women who have escaped a life of human trafficking through AnnieCannons, a nongovernmental organization that helps them learn how to support themselves through coding.
Kelley is providing scholarships for eight people from AnnieCannons: those who have completed advanced training provided by the San Francisco-based NGO and are now in front-end web development, as well as staff members who oversee their work.
Since 2015, AnnieCannons has provided software engineering training for about 30 survivors of trafficking, providing them with an economic opportunity that evaded them before they were exploited. Of them, 22 have completed the training, and 12 now work for its impact agency, which does projects for clients across the Bay Area.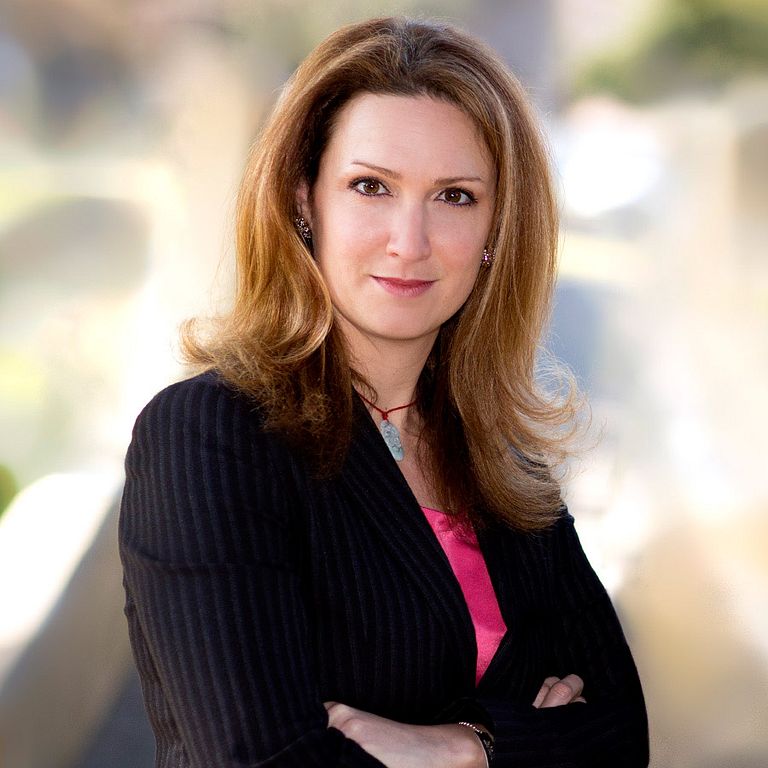 "The syllabus seemed to have everything I wanted everyone in my organization to know," said Jessica Hubley, AnnieCannons' CEO. "Having a framework in mind of how to identify and mitigate risks in the cyberspace are pretty critical skills of the modern workforce overall, and that includes anyone at the entry level or at the management level.
"This is literally a gift that Indiana University is giving us," she said. "I've not seen anything else that offered coached online sessions in core business cybersecurity principles, with experienced professors, but also available remotely via webinar, which was critical for us."
The students are enrolled in one of two new graduate-level digital badge programs being offered by Kelley. The 10-week programs are delivered online and include a webinar that allows for students and faculty members to interact.
"Working with this program shows how truly transformative education can be," said Idalene "Idie" Kesner, dean of the Kelley School and the Frank P. Popoff Chair of Strategic Management. "It has so many benefits beyond learning a skill that can lead to economic freedom: It inspires confidence and pride, it promotes healthier lives, and it reveals possibilities and a sense of purpose. It's very gratifying to know we can make an immediate impact, especially in the field of cybersecurity."
The cybersecurity program is being taught by Scott Shackelford, associate professor of business law and ethics in the Kelley School, chair of the Cybersecurity Program and director of the Ostrom Workshop Program on Cybersecurity and Internet Governance at IU Bloomington. He and Hubley met as students at Stanford Law School and reconnected after IU launched its Master of Science in cybersecurity risk management last year, leading to AnnieCannons' involvement.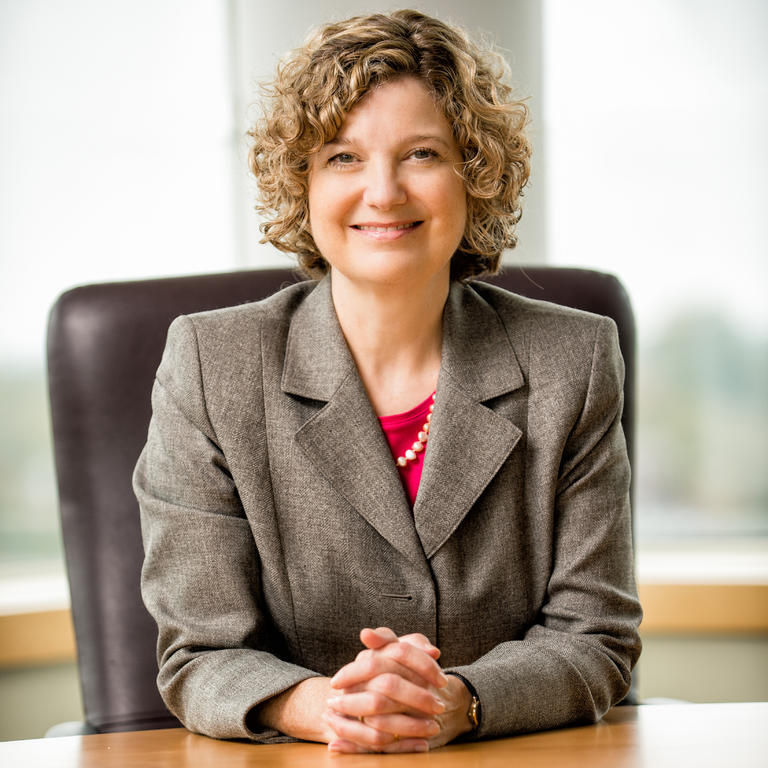 The Kelley School is the first top-20 business school to offer digital badge programs, which are a new and innovative form of credential designed to meet the needs of millennials who are constantly looking for career growth and development – particularly those in high tech. They also are a response to changing market needs, including less corporate support for continued education. The other digital badge program Kelley is offering focuses on business analytics.
Students who complete the 10-week course in cybersecurity will earn two digital badges, which they can post to their LinkedIn accounts to market their newfound specialization. The badges also provide them with the opportunity to take an Assurance of Learning exam for an additional cost. If they pass, they earn three credit hours that may be applied to a Kelley Executive Degree Program 12-credit hour certificate, including the Certificate in Cybersecurity Management, or a Kelley Executive Degree Program online M.S. or MBA program.
Richard Magjuka, faculty chair of executive degree programs and the Fred G. Steingraber Chair in Distributed Education, said the badges are designed to present students with options. "This is a good value if somebody simply wants to enroll in one of our badge programs, learns the material and walks away," he said. "Or they can continue to learn more. The option is exercised by the student."
Hubley said she and her staff and their students are excited about the opportunity to learn through Kelley. Of the students, she said, "The majority of them have never had access to a college classroom because of their circumstances, so it's an environment that will be new to them, and, I hope, inspiring and informative as well."
Likewise, Shackelford is thrilled. "I, like many here, care very personally about social justice," he said. "A lot of my work and research is about how we can do a better job of making the internet a safe and productive place, where we all feel as comfortable and secure as possible in interacting with each other. It's especially meaningful that we're empowering these wonderful women who've overcome a lot to launch exciting new careers."
Classes in the digital badge programs began Feb. 27 and will be offered again in the fall.