BLOOMINGTON, Ind. – Early-stage software and high-tech startups founded by Indiana University alumni and students won more than $3,000 during the third annual Demo Day, the final event of the 22-week B-Start pre-accelerator program organized by the Bloomington Economic Development Corp.
Nine startups delivered five-minute business pitches to a panel of judges during the March 6 event. For the first time, B-Start was open to all Bloomington residents instead of only IU or Ivy Tech Community College students. All participants received $500 for graduating from the B-Start program.
BotMaven, which commercializes software that creates chatbots for event marketing and news publications, won first place and $2,500. It also received $100 for winning the Best Business Plan award. IU alumni Asaf Beasley and Tom Fennewald are the founders.
"Bootstrapping startups need all the funding they can get. But more than receiving money, winning Demo Day is validation of our idea," Beasley said. "Sometimes when an entrepreneur starts a company, she has the sense that it's a good idea and a viable plan. The B-Start program has provided confirmation that other people think BotMaven is a good idea."
Adventure Field Guides, which commercializes software to help users plan outdoor trips, won second place and $1,500. It also received $100 for winning the Audience Favorite award. AJ O'Reilly is the founder.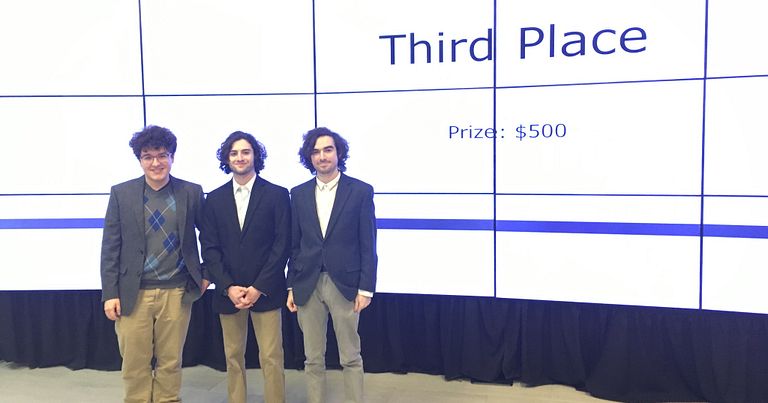 Eqlsr, which is a blockchain platform to help users share, curate, collaborate and listen to music, won third place and $500. Davide Behr, a senior in the College of Arts and Sciences, and Dominic King and Eric Wood, seniors in the Jacobs School of Music, are the founders.
Other startups participating in Demo Day were:
Community Carbon Exchange, a web-based platform that empowers individuals through the trading of personal carbon offsets.
Elephants on Mars, a virtual reality arcade to explore immersive VR and develop new technology.
Nomad Chest, a premium service that allows users to travel without packing.
Rent My Window, an auction platform for downtown window owners and advertisers.
Sharon, a student debt-monitoring platform.
Studio Vibe, which provides online and virtual experiences for music concerts.
Anne McCombe, project manager at Bloomington Economic Development Corp., has seen growth in the quality of businesses that graduate from the B-Start program and the attendance at Demo Day.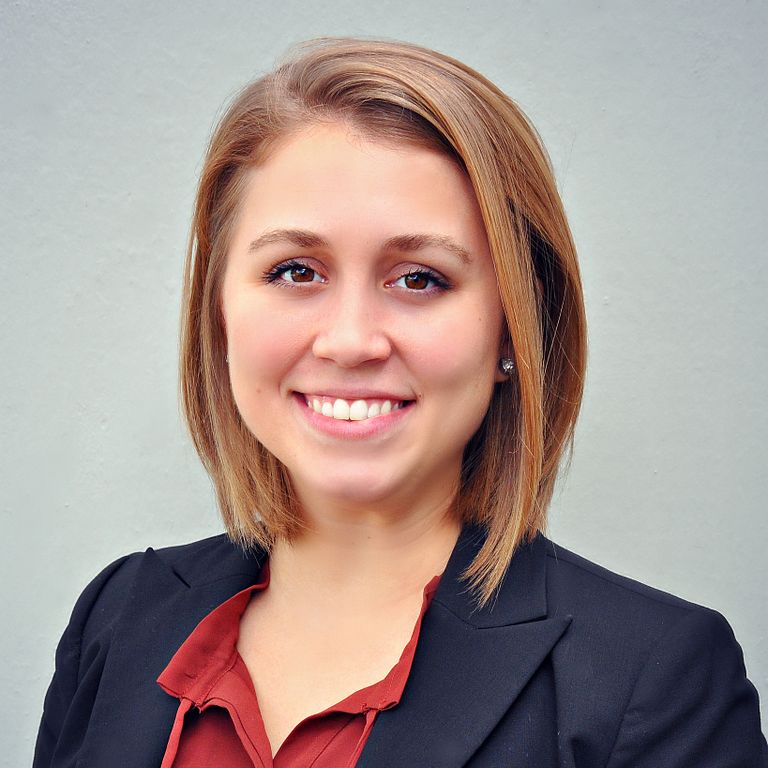 "The growth in attendance shows the community's support for local entrepreneurs," she said. "Starting a business can be daunting, but we have shown every participating entrepreneur that Bloomington has an abundance of resources to help them start and grow businesses here.
"The future of our economy and job creation is through innovation-driven businesses, the types of businesses that we help to start through our B-Start program."
Demo Day judges were Rob Dorocke of Cook Medical, Cindy Kinnarney of First Financial Bank, and Jason Whitney of IU Research and Technology Corp. Founding sponsors include Cook Group, Innovate Indiana and the Gayle & Bill Cook Center for Entrepreneurship at Ivy Tech Community College Bloomington.
About Innovate Indiana
Innovate Indiana engages strategic partners to advance Indiana University's intellectual resources and expertise, enhance Indiana's economy, and improve Hoosiers' quality of life.