BLOOMINGTON, Ind. – Indiana University Bloomington has announced its participation in the nationwide American Talent Initiative, which focuses on helping academically talented low- and moderate-income students to access colleges and universities with high graduation rates.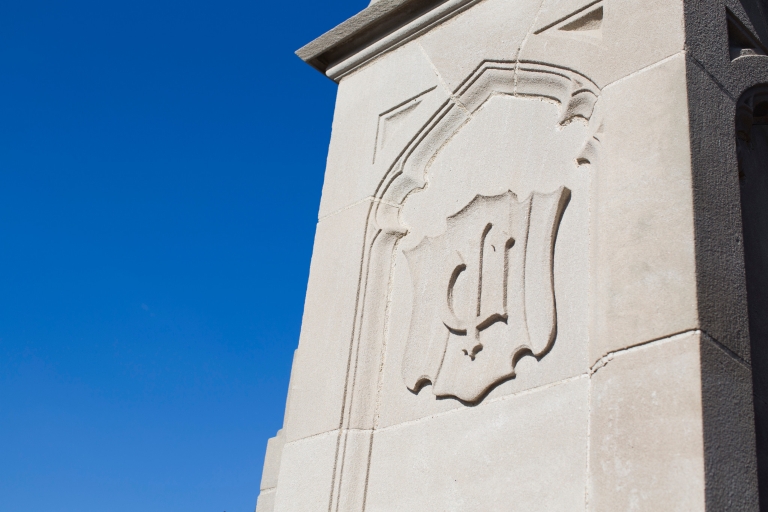 IU Bloomington, the first Indiana school to join ATI, has a strong commitment to helping low-income students access and succeed in higher education through scholarships and grants, including the 21st Century Scholars Covenant program and the Pell Promise program, both of which provide financial assistance to students with financial need.
"At Indiana University, we remain committed to ensuring that the world-class education we offer is affordable and accessible to all qualified students," IU President Michael A. McRobbie said. "To this end, for more than a decade now, our Bloomington campus has increased its financial support for students from low- to middle-income families who have financial need. We also continue to be a recognized nationwide leader in controlling and reducing student loan debt in order to provide as clear a path as possible for students to succeed after they graduate.
"IU is proud to partner in this important initiative, which will enhance the economic diversity of the country's top colleges, and we look forward to launching additional recruitment and financial support programs in the near future through this collaboration."
ATI, a Bloomberg Philanthropies initiative led by the Aspen Institute's College Excellence Program and Ithaka S+R, has grown to more than 90 colleges and universities since its launch in December 2016. Together, these schools are working to achieve the initiative's goal of enrolling 50,000 additional low- and moderate-income students in a higher education institution by 2025.
"America is the world's greatest meritocracy, but too often a parent's income still determines a child's likelihood of attending a great college," said Michael R. Bloomberg, founder of Bloomberg Philanthropies and three-term mayor of New York City. "The American Talent Initiative is aimed at fixing that, and the program's momentum is building: More top schools are committing to enrolling more talented students from lower-income families and drawing up concrete action plans to make that happen. Their leadership sets a great example for others."
In addition to the action plan IU Bloomington will develop as part of its participation in ATI, the university will continue to offer a variety of financial aid options for incoming and returning students, including scholarships and grants.
Current programs unique to the campus include the 21st Century Scholars Covenant, which supplements state funding to assist with budgeted costs for tuition and fees, room and board, and books, and the Pell Promise, which provides the balance of funding needed to cover full tuition and fees for federal Pell grant recipients. To encourage students from across Indiana to continue their education, the Bicentennial Scholarship offers students from the 25 lowest-enrolling counties $2,500 each year for four years.
IU is joining a number of other notable institutions with its participation in ATI, including Duke, Princeton, Yale, and Big Ten colleagues such as Northwestern, Ohio State, Maryland, Minnesota and Wisconsin.
IU, along with the other participating colleges and universities, will be working with ATI to recruit more students from economically diverse backgrounds, ensure that admitted lower-income students enroll and engage in campus life, prioritize need-based financial aid, and minimize gaps in retention and graduation rates between students of differing socioeconomic backgrounds.