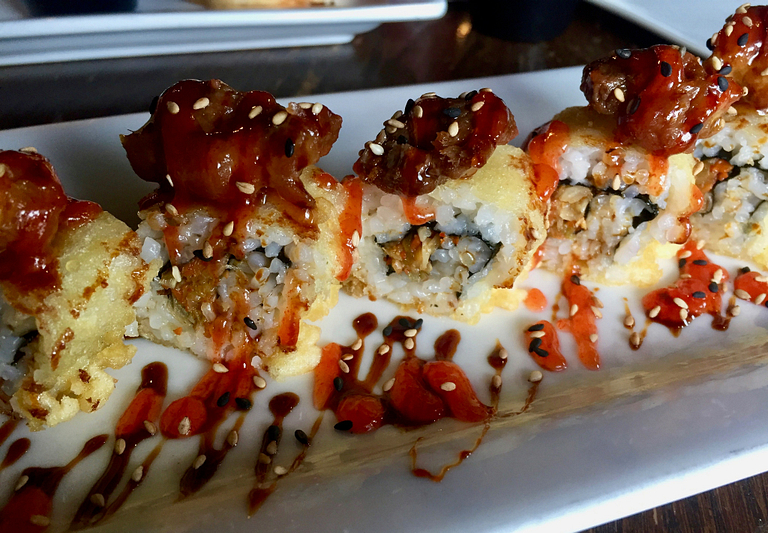 The former location of Bourbon Street Distillery received a major facelift in design and menu when Stixx Social Room and Asian Grill moved in late last year, and it's become a convenient lunch stop just east of the IUPUI campus.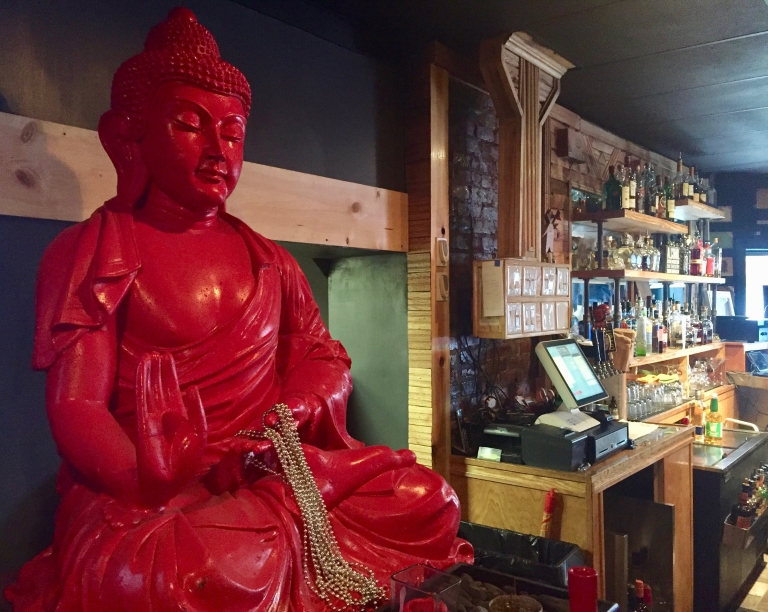 Stixx specializes in pan-Asian cuisine; Chinese, Japanese, Thai and Vietnamese styles are found on the menu. 
The deluxe sushi selection combines the familiar and the unique. Dragon, spider and lobster rolls are joined by the Bangkok Roll, featuring sautéed cabbage and carrots rolled in rice, fried and topped with teriyaki chicken. The Hot Blonde Roll features jalapeño-marinated ahi tuna, sweet unagi and spicy aioli sauce topped with Sriracha. Shellfish fans should check out the King Kani Roll with its tempura-fried lobster and avocado topped with king crab, unagi sauce and smoky motoyaki, a Japanese mayonnaise-based sauce.
Sandwiches lean more toward the American slider than the banh mi, but Stixx's Asian slaw adds zest to the fried chicken and shrimp choices. The lemongrass pork sliders topped with pickled carrots, cilantro and jalapeño give Thai taste on a bun. All sandwiches are served with fries.
Vietnamese pho noodle soup is a cold-weather must. The meticulously crafted broth contains sliced beef and meatballs along with a healthy dose of veggies and noodles. A Chinese selection, shrimp wonton soup with egg noodles, is another hot and savory option.
On the menu
Noodle and rice dishes are available in the form of the grilled noodle bowl, which contains chopped peanuts, pickled carrots, cucumber and lettuce with chicken, lemongrass pork or shrimp. The grilled rice plate and fried rice are similar in presentation. 
Stixx offers a full bar for after-work relaxation as well as a cigar lounge, which is upstairs and separated from the dining room.