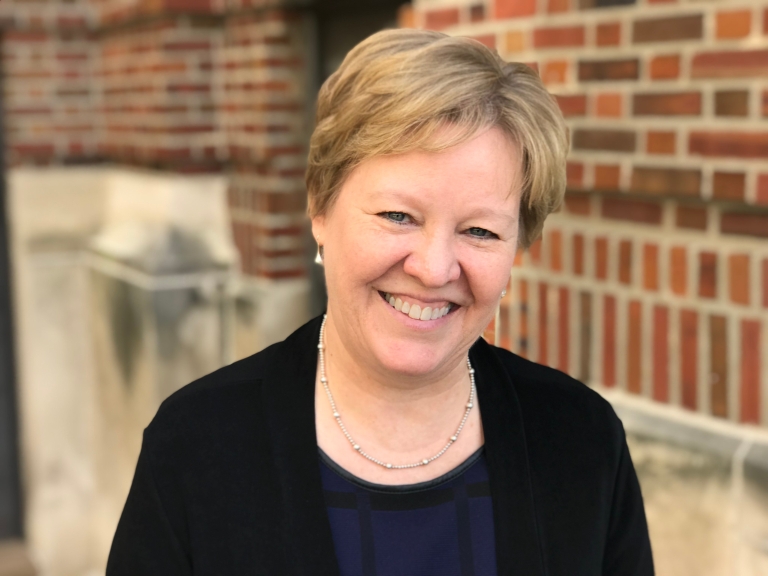 INDIANAPOLIS – Tamara Davis has been named dean of the Indiana University School of Social Work at IUPUI effective July 1, upon approval by the IU Board of Trustees in April.
Davis previously served as associate dean for academic affairs at the Ohio State University College of Social Work, overseeing all academic programs including bachelor's, master's and Ph.D. programs.
"I'm extremely pleased to welcome Tamara Davis to the IUPUI family and our acclaimed School of Social Work," IUPUI Chancellor Nasser H. Paydar said. "Her distinguished record of scholarship and service to students will enhance our campus and lift the School of Social Work to even greater heights as its graduates go on to contribute to the well-being of citizens across Indiana and beyond."
At Ohio State, Davis' most recent teaching, research and service have focused on integrating social work into health care practice and educational environments in an effort to address health disparities and service inequities experienced by diverse populations.
As associate dean for academic affairs, Davis led the Ohio State College of Social Work's 2018 CSWE Reaffirmation Self-Study and served as the statewide lead for the Social Work/Human Services Cluster Panel of the Ohio Guaranteed Transfer Pathways Initiative. She enhanced the school's online programming through work with the Distance Education Subcommittee of the Ohio State Vice Provost's Academic Program Advisory Committee.
"I am delighted and honored to have been selected to serve as the next dean of the Indiana University School of Social Work at IUPUI," Davis said. "As I step into leading a nationally ranked school, with faculty and staff dedicated to the health, well-being and socially just experience of those we serve, I sense the hope and excitement in fulfilling the school's promise to Indiana.
"Situated among an impressive group of health science disciplines, the school is uniquely poised to help advance IUPUI's prominence as a leader in interprofessional education, practice and research. It is a privilege to be joining a public institution so clearly committed to developing innovative approaches to tackle some of the most critical issues impacting our communities."
Davis received a Bachelor of Science in counseling and guidance and a Master of Science in social work from the University of Louisville; she earned her Ph.D. from the University of Texas at Austin. She was also a postdoctoral fellow with the Hogg Foundation for Mental Health at the University of Texas at Austin.