The Indiana University Board of Trustees has approved three new degrees on two campuses: a master's degree and a bachelor's degree at Indiana University-Purdue University Columbus and a bachelor's degree at IU Southeast.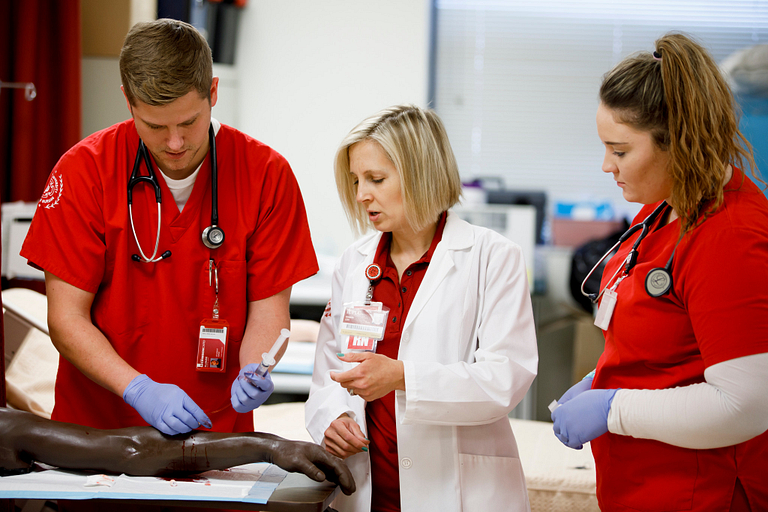 A Master of Science in Nursing will now be offered by the Indiana University School of Nursing at IUPUC. The program, which requires completion of 43 credit hours and 600 clinical hours, will prepare students to care for patients living in rural regions. The goal of the program is to increase the number of nurse practitioners and fulfill the current need of primary-care providers in rural Indiana.
The trustees also approved a Bachelor of Science in community health advocacy for the IUPUC campus. The collaboration between IUPUC's Division of Education and the IU School of Nursing at IUPUC will provide a degree option for students interested in employment in nonclinical, health-related services.
Courses in the 120-credit-hour program will give students the tools to help families and individuals navigate the complex and dynamic American health care system. Community health advocacy graduates will be prepared for careers in community health education or enrollment in programs like accelerated Bachelor of Science in Nursing programs, public health graduate programs or mental health counseling graduate programs.
Another bachelor's degree was approved by the IU Board of Trustees: a Bachelor of Arts/Bachelor of Science degree in social sciences at IU Southeast. The degree is designed for students with more than 75 credit hours that may not follow a specific degree plan. The goal is to help students who have struggled to choose a more traditional major to identify a path to graduation.
Beyond being flexible, coursework for the degree will give students the skills they need to accomplish their career goals. Classes in areas like criminal justice, economics, history, international studies, journalism, political science, psychology and sociology will teach students skills including oral and written communication, collaboration, critical thinking, applied research and problem solving. Graduates with the degree will have career opportunities in areas like public policy, urban planning, social services, research organizations and more.
The degrees approved by the trustees still await final approval by the Indiana Commission for Higher Education.