Third annual IU Day celebration set for April 18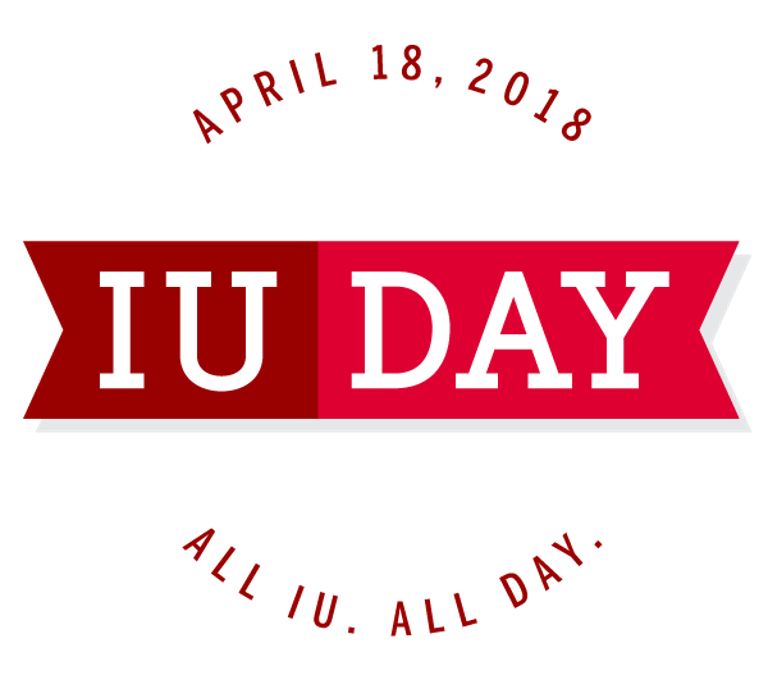 The third annual IU Day is nearly here! It's a 24-hour celebration of IU that takes place online and all over the world through gift-giving, sharing your school spirit and sporting your IU gear. Faculty, staff, alumni, students and anyone who loves IU is invited to participate.
The party starts at midnight Wednesday, April 18. For more information, visit the IU Day FAQ page.
Nominations sought for Bicentennial Professorships
The Indiana University Office of the Bicentennial has opened nominations for Bicentennial Professorships, a program that will honor 20 to 25 outstanding IU faculty and host public lectures between fall 2018 and fall 2020.
Nominations are open until June 1, 2018. All full-time IU faculty and librarians – of any rank, from any IU campus  –are eligible. Nominations may be submitted by any IU alumni, student, or current or former staff or faculty.
In summer 2018, a selection committee of faculty and alumni will consider nominations and make recommendations to the executive vice presidents of IU, who will collectively determine the final list of Bicentennial Professors.
Each Bicentennial Professor will deliver about five lectures and will receive a one-time stipend of $5,000 plus travel expenses. To submit a nomination, visit 200.iu.edu.
Joseph named interim chancellor of IU South Bend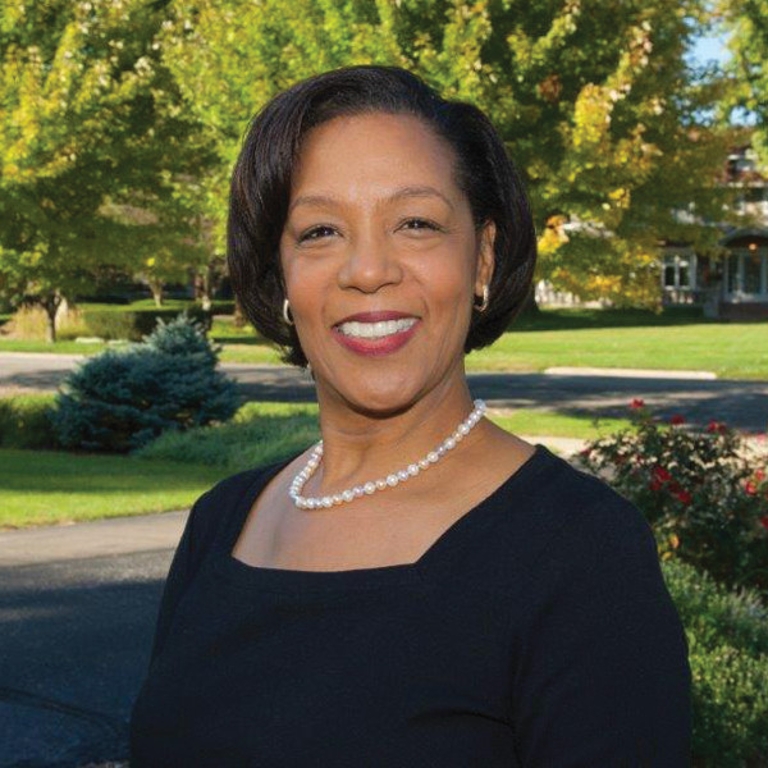 Jann Joseph, executive vice chancellor for academic affairs at Indiana University South Bend, has been named interim chancellor of IU's largest regional campus. Joseph's appointment, announced by Executive Vice President for University Academic Affairs John Applegate, is effective July 2.
The IU South Bend chancellor is responsible for the leadership and operation of the campus. Joseph will also work closely with the other regional campus chancellors to advance the goals of Blueprint 2.0, the bicentennial strategic plan for IU regional campus collaboration.
Joseph's appointment follows the resignation of Terry L. Allison, who served as chancellor since 2013. A search for a permanent chancellor will begin this summer.
Three appointed to leadership positions at IUPUI
IUPUI Vice Chancellor for Finance and Administration Camy Broeker has announced the appointment of three leaders within her division, which is responsible for serving and leading the campus community by preserving, enhancing and supporting IUPUI's fiscal, physical and human resources.
They are Mark Volpatti as associate vice chancellor for auxiliary services; Jeff Plawecki as associate vice chancellor for facilities; and Rick Graycarek as associate vice chancellor of finance.
IU India Gateway moves to new office in central New Delhi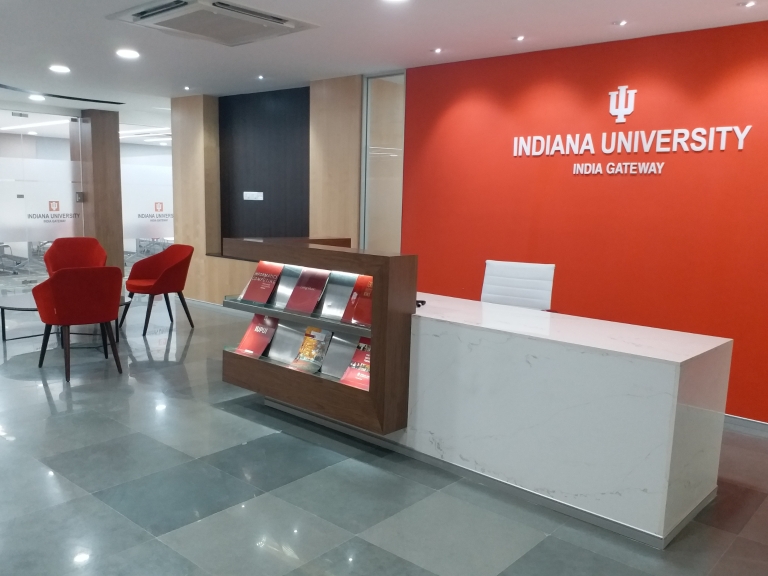 The Indiana University India Gateway has moved its operations to a new centrally located office in Defence Colony, New Delhi, to support IU faculty research and student-focused activities in India. With a prominent location on the south ring-road, the new office provides a highly visible and accessible presence for IU in India.
The new purpose-built facility provides 5,000 square feet of office space including a 30-seat conference/seminar room, a 22-seat video conference room, a commons area, two meeting/study rooms and a shaded terrace.
Since opening in 2014, the IU India Gateway has hosted over 60 events including academic conferences, workshops, public outreach and overseas study programs.
Inaugural Indianapolis Sustainability Summit highlighted efforts to strengthen community
Want to know more about the inaugural Indianapolis Sustainability Summit that took place in the IUPUI Campus Center on March 28? Check out a Q&A with IUPUI Office of Sustainability director Jessica G. Davis, who discusses how the summit highlighted the impact of collaborative efforts in advancing sustainability and building a stronger Indianapolis community.
The agenda featured breakout sessions about built environment, community resilience, public health, environmental policy, food, mobility, sustainable business practices, waste and water. Sessions were facilitated by experts from throughout the Midwest.
Get your new CrimsonCard by June 30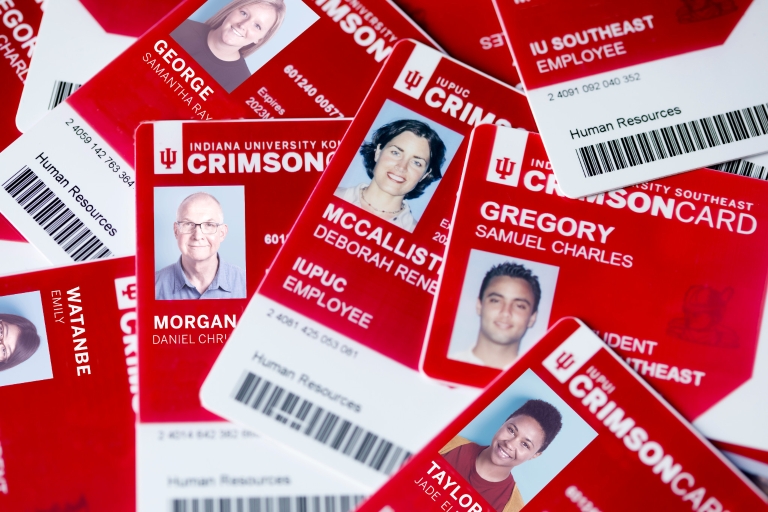 Don't have your CrimsonCard yet? It's time to upgrade. All IU staff, faculty and students must convert their campus-specific cards to the CrimsonCard, the new official photo identification card for all campuses.
As of June 30, all IU legacy cards will be deactivated, and all functions – including access and payment services – will no longer work. Affected cards are CampusAccess, IUPUC ID card, Jagtag, WolfCard, UCard, CougarCard, RedHawkCard and the IU South Bend card.
Upgrading is simple: bring your current campus ID or a valid, government-issued photo ID to any campus CrimsonCard office. They'll take your picture, and you'll receive your new CrimsonCard at no cost.
Questions? Contact crimsoncard@iu.edu or 317-274-0400.
Send proposals for statewide IU Online Conference
Mark your calendar for the third annual statewide IU Online Conference, which will take place Nov. 9 in Indianapolis.
Conference hosts from the Office of Online Education, the Office of Collaborative Academic Programs, and eLearning Design and Services are seeking proposals from IU faculty, administrators, advisors, success coaches and staff across the state who are innovators and collaborators in the online space.
Proposals should address empirical research, showcase best practices, and/or describe lessons learned related to one or more of the following areas:
Program development and administration
Coaching, advising, student engagement and co-curricular programming
Marketing, admissions and recruitment
Teaching and learning innovation
Technology that advances digital learning
Of special interest are presentations describing intercampus and/or interdisciplinary collaborations and proposals that have application to multiple disciplines. Sessions will last for 30 to 45 minutes.
Proposals are due by 11:59 p.m. June 1. Presenters will be notified in August.
Rachel Applegate named assistant vice chancellor for faculty affairs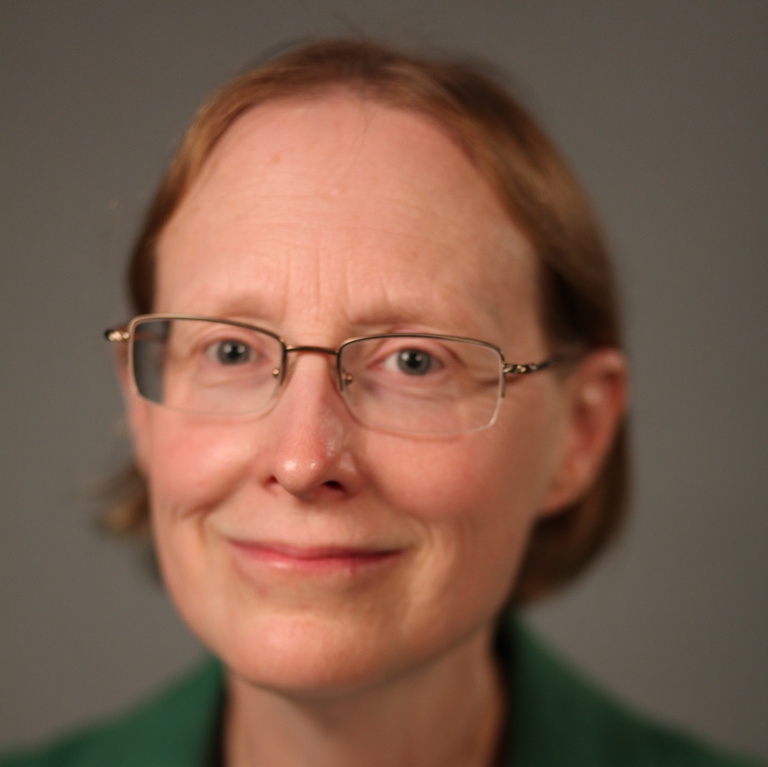 Rachel Applegate has been appointed as assistant vice chancellor for faculty affairs at IUPUI.
Applegate has served on the IUPUI Faculty Council since 2004 and is concluding her two-year term as the council's president. Throughout her tenure with Indiana University and IUPUI, Applegate has served on numerous committees working with faculty policy, budgetary affairs, promotion and tenure, academic policies and procedures, and many others.
Applegate will continue to hold the title of associate professor with tenure in the School of Informatics and Computing. Her new appointment will begin full time on May 1.