IU Seventh Annual Traditional Powwow celebrates Native American cultures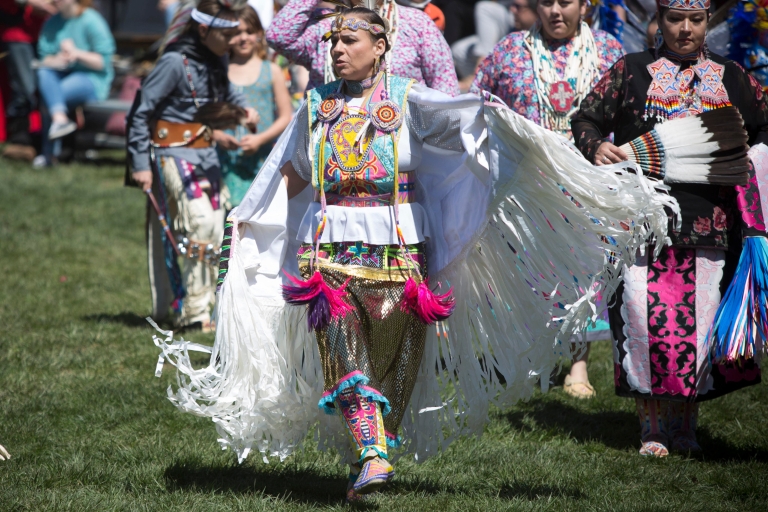 Celebrating historical and contemporary Native American cultures, the Seventh Annual Traditional Powwow will take place from 10 a.m. to 10 p.m. Saturday, April 7, at Dunn Meadow. The powwow, which attracts members of the Native American community from across the country, will feature traditional Native American dance sessions, singing, arts and crafts vendors, informational booths and food.
Held outdoors for the second consecutive year, the event is hosted by the First Nations Educational and Cultural Center, a program of the Office of the Vice President for Diversity, Equity and Multicultural Affairs. It is open to members of the IU community and the general public at no cost.
Indiana University to launch weeklong celebration in honor of Luddy Hall
LuddyFest, a weeklong celebration culminating in the dedication of Luddy Hall, kicks off April 9. Festivities include a lecture series from global innovators, a student startup pitch contest with a $15,000 prize, an orchestra concert, demonstrations of maker spaces and workshops, and the unveiling of a large, high-tech work of art suspended beneath the building's glass atrium.
The IU School of Informatics, Computing and Engineering will officially unveil the new 124,000-square-foot, $39.8 million home to most of the school's departments and programs at the building dedication at 2 p.m. April 13.
Salman Rushdie receives honorary degree from Indiana University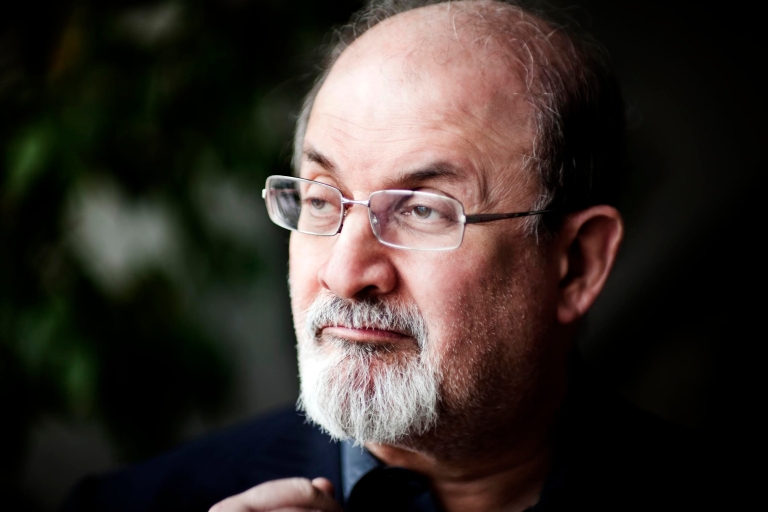 Critically acclaimed author Sir Salman Rushdie received an honorary Doctor of Humane Letters during his visit to the IU Bloomington campus March 29. Rushdie was in Bloomington as part of the university's semesterlong "India Remixed: Global Arts and Humanities Festival." He has authored 13 novels, as well as several stories and works of nonfiction, during his more than 40-year career.
Rushdie is one of five cultural luminaries visiting the Bloomington campus as part of "India Remixed." The festival is the largest Indian arts and culture festival ever organized in the Midwest and includes exhibits, performances and films. A full schedule of events is available on the India Remixed website.
IU Bookstore to host Faculty/Staff Appreciation Day to celebrate IU Day
Faculty and staff will receive an 8 percent discount on all Apple iPads and MacBooks from 8 a.m. to 7 p.m. Wednesday, April 18, in honor of IU Day. This discount will be in addition to the Apple educational discount. Customers also have the ability to trade in old devices for credit toward a new purchase.
If you're interested in ordering a new iPad or MacBook, reserve online or contact the IU Bookstore to place your order at 812-855-2995 or iubktech@indiana.edu. Please note: The Apple discount applies only to individual staff and faculty members; it is not available for departmental purchases.
IU Jacobs School Jazz Studies Department receives Frank Mantooth collection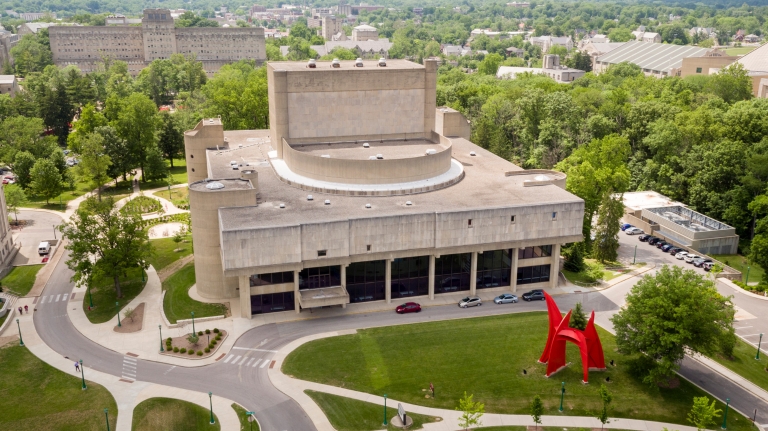 The Jazz Studies Department at the IU Jacobs School of Music recently received the gift of the Frank Mantooth Jazz Library. Mantooth, a pianist, arranger, composer, author and educator who received 12 Grammy Award nominations, worked closely with Jacobs jazz and percussion professor Steve Houghton during his renowned career.
The collection includes over 200 pieces for jazz ensemble plus music for jazz combos, brass choir and piano. Mantooth, a pianist, arranger, composer, author and educator who received 12 Grammy Award nominations, worked closely with the Jacobs jazz department and percussion professor Steve Houghton during his renowned career. The collection came to the Jacobs School of Music through Carrie Mantooth, Frank's widow.
Scholarly Writing Program to host second 'Into the Woods' retreat
The Office of the Vice Provost for Faculty and Academic Affairs is hosting its second "Into the Woods" residential writing retreat for faculty writing group members May 8 to 10 at the Waycross Retreat Center in Morgantown, Indiana. The retreat provides long stints of writing time intended to help faculty kick off their summer writing projects.
The office will underwrite the event; participants pay part of the cost (roughly $250 for two nights). The retreat is open to all 2017-18 faculty writing group members. Faculty (all full-time academic ranks) who are interested in joining the writing groups for fall 2018 should contact Laura Plummer, Scholarly Writing Program director, at lplummer@indiana.edu or 812-855-5337.
IU Bloomington researchers have until April 16 to apply for Johnson Center grant program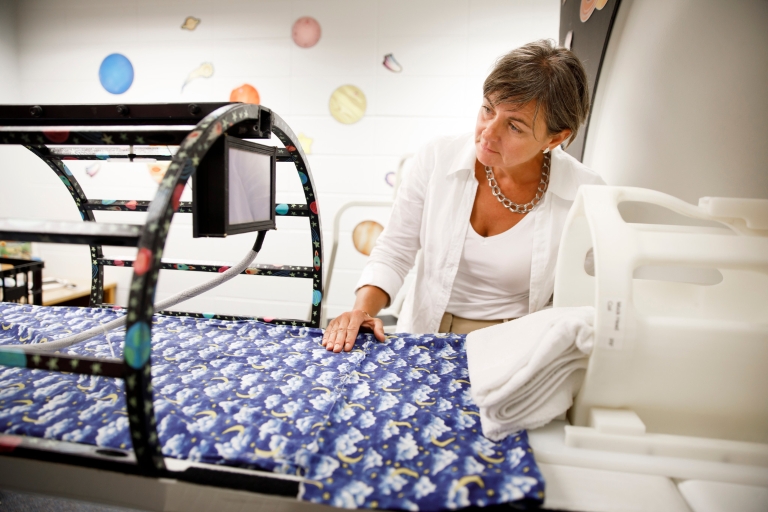 Faculty members interested in applying for the Johnson Center for Innovation and Translational Research grant should include a cover page, a research plan, a budget and budget justification, and a biographical sketch.
Letters of support from potential industry partners or investors may be included. A summary report describing technical progress and a financial accounting of funds will be due one month after funded projects are complete. Details about application submissions are available online.
IU Bloomington Professional Council to host spring forum on April 18
Celebrate IU Day at IU Bloomington Professional Council's spring forum, where Frances Watson, clinical professor of law, and member of the IU McKinney School of Law Conviction Clinic, will discuss "The Wrongful Conviction: The Exonerated," from noon to 2 p.m. April 18 at the Indiana Memorial Union Frangipani Room.
Light refreshments will be served. Parking available in the paid lots at the IMU. Contact iubpc@indiana.edu to register.
African American Arts Institute to host spring concert series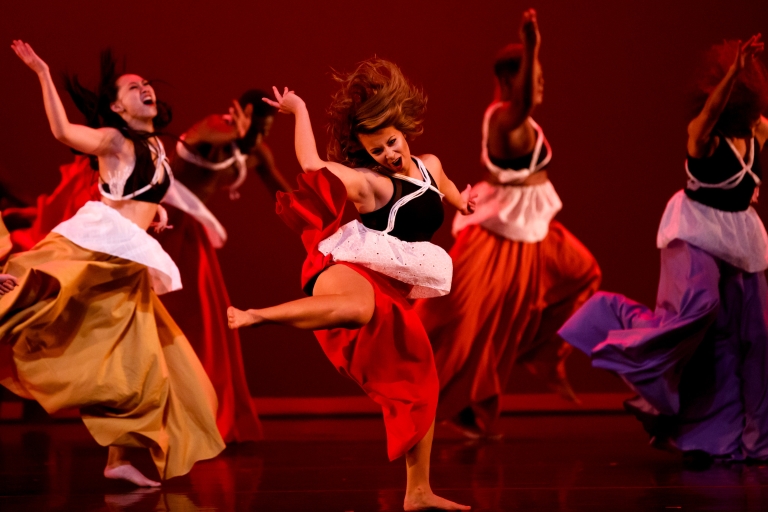 IU's African American Arts Institute will host three concerts on Saturdays throughout April at the Buskirk-Chumley Theater:
8 p.m. April 7: The internationally renowned African American Dance Company presents its 44th Spring Concert. Directed by Stafford C. Berry Jr., the dance company will share movement traditions and dances from the Americas and the African diaspora – a unique fusion of African styles, contemporary, jazz, hip hop and more.
8 p.m. April 14: The IU Soul Revue, America's first and finest collegiate popular music ensemble, presents its 47th Spring Concert. Directed by James Strong, IU Soul Revue alum and renowned bassist and musical director, the IU Soul Revue will perform black popular music from the 1960s through today.
8 p.m. April 28: The critically acclaimed African American Choral Ensemble presents its 43rd Spring Concert. The Choral Ensemble features a broad repertoire of African American choral music including spirituals, traditional and contemporary gospel music, and formally composed works by African American composers. 
Tickets for all three African American Arts Institute events are $20 for adults and $10 for anyone 17 and younger or who can present a student ID. Purchase tickets online at the Buskirk-Chumley box office or call 812-323-3020.
Doors will open at 7:30 p.m. for each event, and each show runs about two hours, with one 15-minute intermission.
IU Board of Trustees to meet this week
The IU Board of Trustees will meet Thursday and Friday, April 5 and 6, in Alumni Hall at the IMU on the IU Bloomington campus.
A schedule and an agenda for the meeting are available on the Board of Trustees website. The university will be live-tweeting from the meeting using the hashtag #IUBOT.
A special edition of Inside IU will be sent to all subscribers and selected media outlets following the meeting of the IU Board of Trustees. Subscribe to receive the digital publication in your inbox.