Music producer, engineer and performer Mark Plati has worked with David Bowie in New York City and with Prince in Minneapolis, taught a master class in Greece and co-authored a musical in Italy, but his illustrious career started somewhere much more familiar to IU students: on campus here in Bloomington. 
Plati has been passionate about music since he started performing as a child, but he was prepared to switch gears going into college in 1980.
"I'd made this decision after high school that I'd get serious and be a business major," he said. "That lasted two weeks."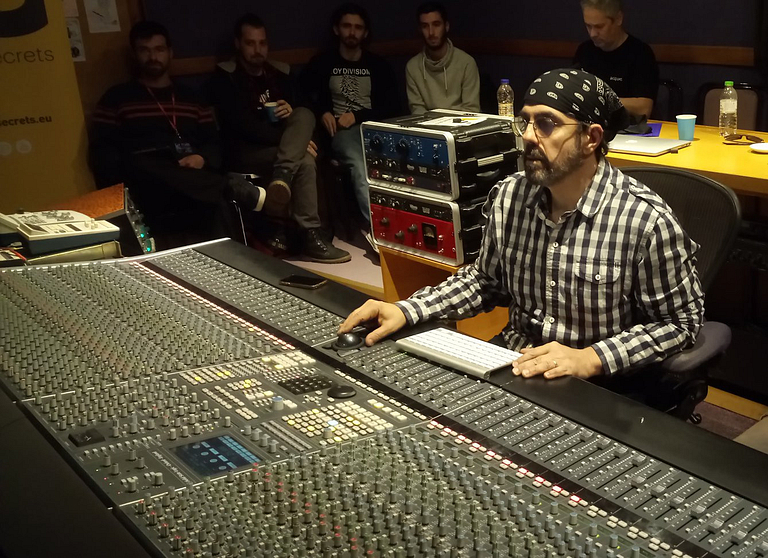 Instead, Plati graduated with a bachelor's degree in telecommunications, an associate's degree in audio technology, and a minor in music. He studied through the Jacobs School of Music's audio technology program.
While on campus, Plati enjoyed soaking in everything Bloomington had to offer: riding his bike around Griffy Lake and Lake Monroe, walking around campus late at night, and working as a waiter at a sorority house. He did live sound and performed with bands at the Bluebird and other clubs, and made music recordings at the studio in the MAC.
"I guess we all start to cement our identities when we're out on our own for the first time," he said. "Once I got to IU, I made the choice to make music my life's work. That was a big step, but after that everything fell into place."
After graduating, Plati moved to Dallas to intern at a studio, a requirement of the audio program with Jacobs. 
A year and two months into his time there, Plati realized he had to make another decision: to settle in Dallas for the foreseeable future, or to pull the plug and move to a major recording studio in New York, Los Angeles or London.
He ultimately chose to move to New York, where he started a job as an assistant – quickly moving to remixer and programmer – at a recording studio that primarily did dance remixes.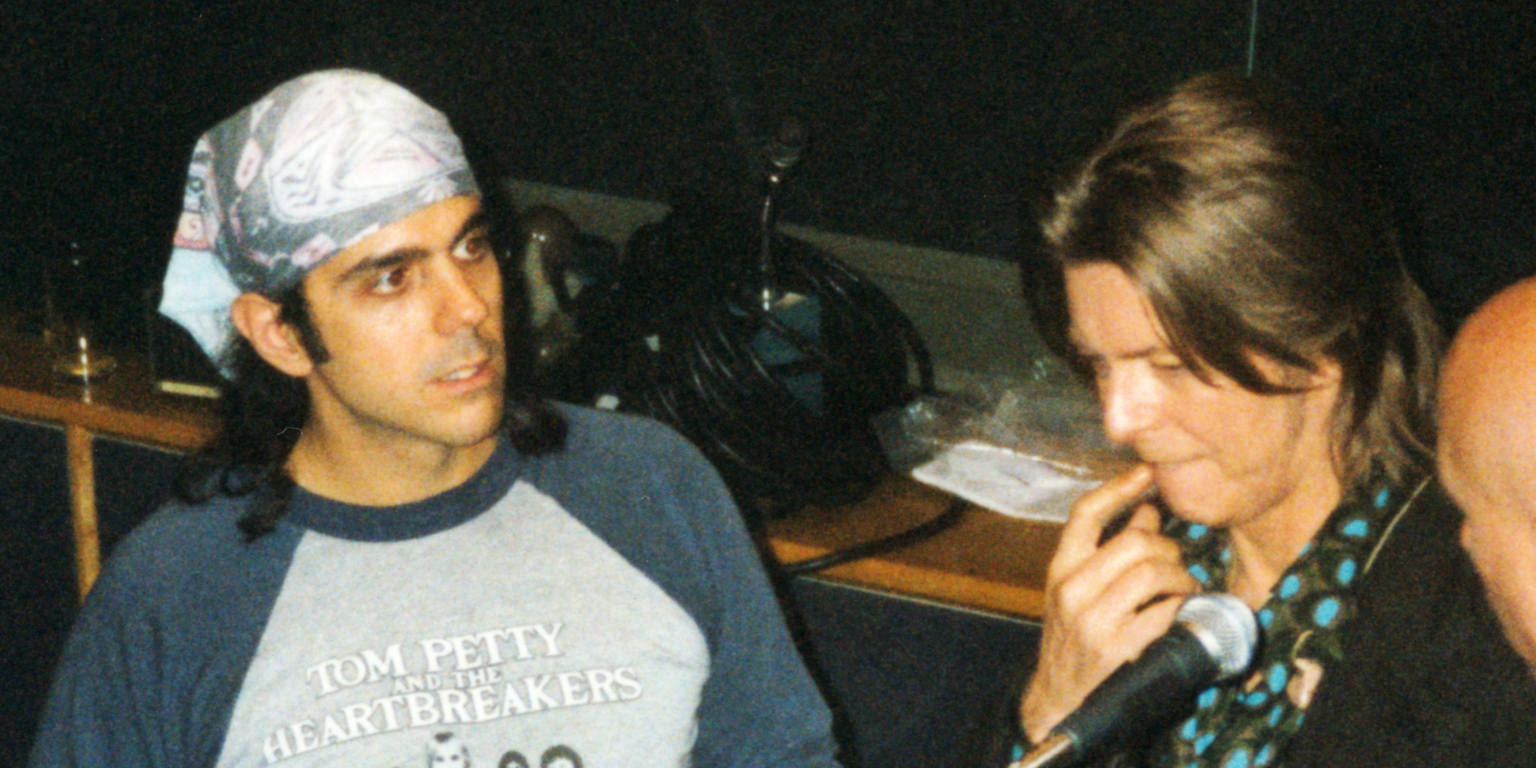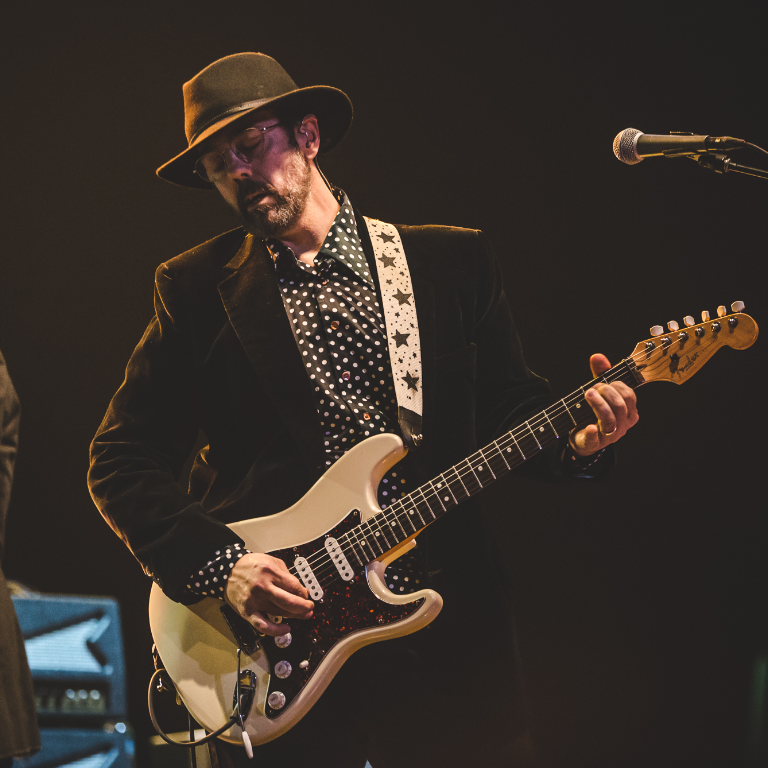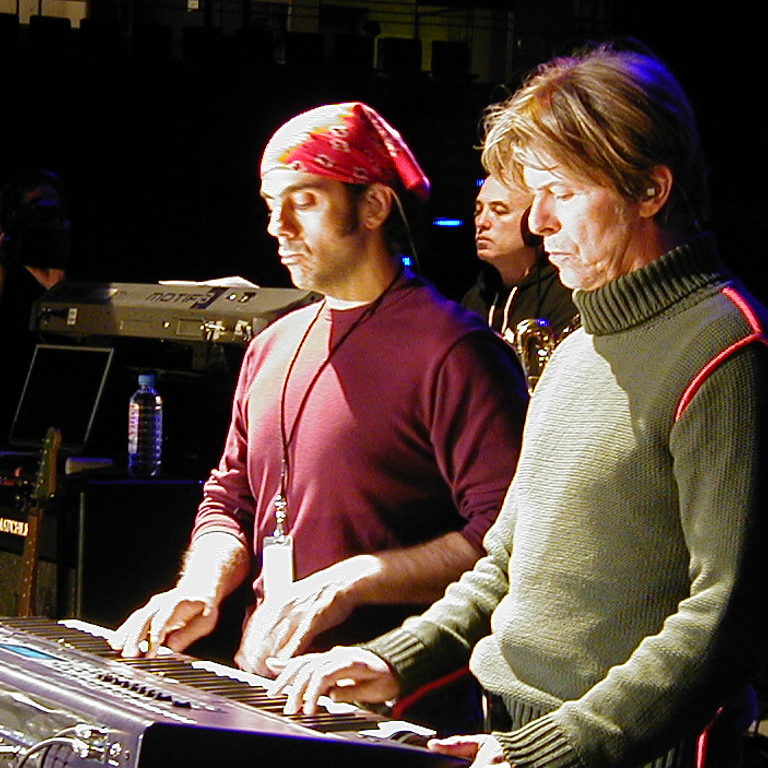 Photos courtesy of Mark Plati
His first major event – working with Prince on an album at Paisley Park Studio – changed his reputation and career. 
"It was life-changing in how the industry looked at me after that, to have a name like Prince attached to mine directly," he said. "I'd done a lot of work with high profile artists as an assistant, but this brought me up to a level where people would then use me to produce on my own rather than in conjunction with or under someone else." 
Next, Plati met David Bowie, something he calls a "happy accident" that led to a long partnership.
"It's always about timing, and being open to an opportunity when it presents itself as well as being ready for it," Plati said. "I was supposed to work with him for a week, which ended up being seven years."
Plati co-produced Bowie's 1996 album "Earthling" and continued to produce, record, mix and perform on most of the musician's work up through 2003.
Building skills in overlapping areas of production, engineering and performance has certainly made Plati an in-demand musician and professional, but he said his biggest accomplishments come down to being willing to try new things – such as staying up all night to read music manuals or learning MIDI programming when he started out, leaving the studio and becoming a musical director for Bowie's live band when the opportunity arose, or writing for a musical – a world he had very little experience with.
"I'm proudest of my ability to go through trial by fire over and over and not be scared of new experiences," he said. "Being as fearless as I can seems to have brought me to where I am now. It's the common thread."