Take part in an IU Arbor Day tree-planting event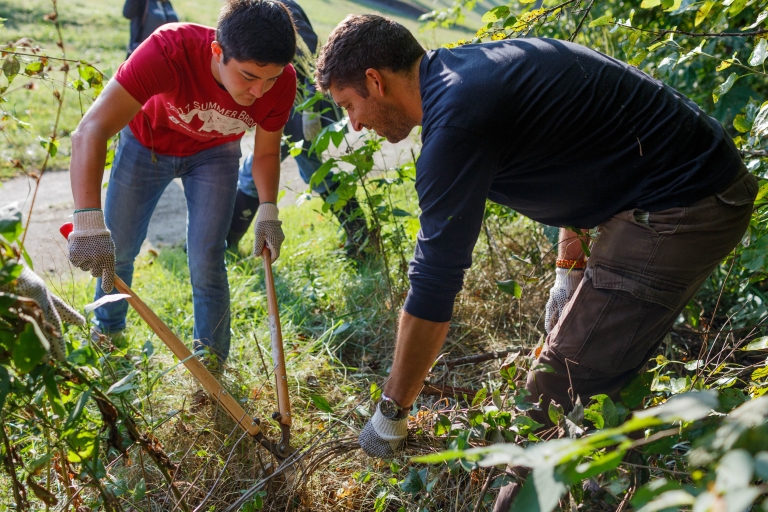 IU Office of Sustainability, IU Landscape Services and IU Capital Planning and Facilities will sponsor an Arbor Day tree-planting event for IU Bloomington from 9 a.m. to noon Friday, April 27.
This year's location is at the corner of Seventh Street and Rose Avenue. Coffee, water and snacks will be provided to volunteers. All necessary tools and equipment will be provided, but volunteers are encouraged to wear closed-toe footwear and full-length pants. The event will take place rain or shine but may be postponed if lightning occurs.
Questions may be directed to Tristan Johnson with IU Landscape Architecture at johnsotb@indiana.edu or Ashlee Wilson Fujawa with the IU Office of Sustainability at afujawa@iu.edu.
CEWiT announces mentorship, leadership awards
During its fifth annual summit, IU Bloomington's Center of Excellence for Women in Technology presented awards for an outstanding faculty mentor, an outstanding staff mentor and an outstanding student leader.
Recipients were:
Katie Siek, Outstanding Faculty Mentor-Advocate Award
Maggie Ricci, Outstanding Staff Mentor-Advocate Award
Precious Price, Outstanding Student Leader Award
UITS program provides one-on-one consultation for Bloomington faculty
University Information Technology Services is offering a new one-on-one, in-person support consultation service, Tech2U, for faculty on the Bloomington campus. UITS will schedule a session at a time and on-campus location of your choosing.
The program offers:
Help with Adobe Acrobat, Google@IU tools, Box, social media applications and more.
Help with configuring applications like Adobe Creative Cloud or IUanyWare.
This program will only be offered for a limited time. After its initial phase, UITS will survey participating faculty and determine whether to continue, expand or discontinue the service. Those interested in a session can register on the Tech2U web page.
Carillon groundbreaking ceremony postponed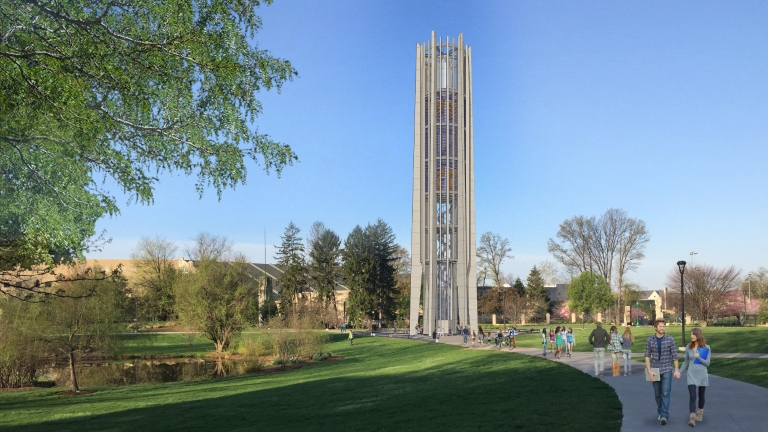 A groundbreaking ceremony for the new location of the Arthur Metz Carillon has been postponed until late summer.
In April 2017, the IU Board of Trustees approved a plan to relocate and renovate the carillon to the center of the Bloomington campus as an IU Bicentennial initiative. The carillon will be upgraded with four new bells, bringing the total to 65 bells and making it a grand carillon, one of fewer than 30 in the world and one of only a handful nationwide.
IU Maurer School of Law presents teaching awards to five faculty members
The IU Maurer School of Law has honored five faculty members with prestigious teaching awards. They are:
Jeannine Bell, the Richard S. Melvin Professor of Law
Pamela Foohey, associate professor of law
Michael Mattioli, associate professor of law
Shana Wallace, professor of practice
James Hoeksema, adjunct professor of law
Research Town Hall meeting planned
IU Bloomington Research will host a town hall meeting from noon to 1:30 p.m. May 1 in the IMU's Whittenberger Auditorium.
Join IU Bloomington Provost and Executive Vice President Lauren Robel, IU Bloomington Vice Provost for Research Rick Van Kooten and other guests for an update on a variety of campus and universitywide research activities.
The meeting will cover:
Emerging Areas of Research program
Center for Rural Engagement
Round 2 of IU's Grand Challenge: Responding to the Addictions Crisis
New social sciences internal funding program
Arts and humanities initiatives
Research equipment internal funding opportunities
Light refreshments will be served. For more information, contact ovpr@indiana.edu.
Anzac service at IU Bloomington will honor Australian tradition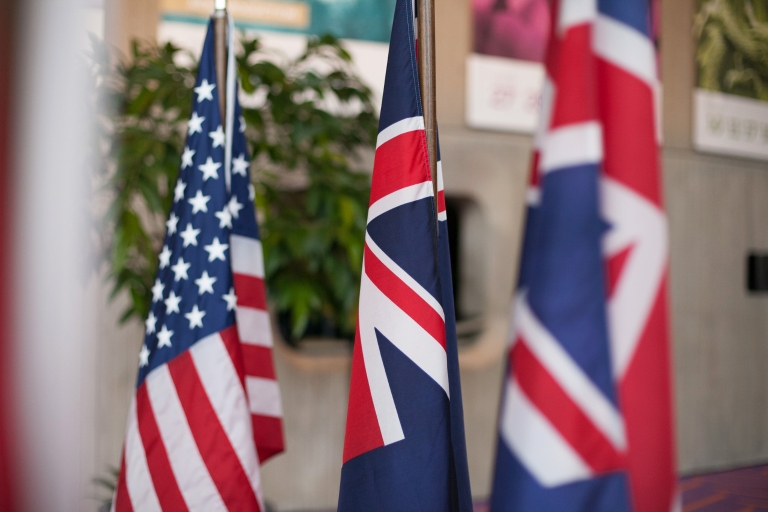 IU President Michael A. McRobbie will host a commemorative morning service marking the 103rd anniversary of Anzac Day, an Australian holiday honoring the Australian and New Zealand Army Corps.
The event will take place from 8:30 to 10 a.m. on April 25 in the Musical Arts Center at IU Bloomington. A reception with traditional Anzac cuisine will follow the service. Those interested in attending can RSVP on the University Events website. 
IU Bloomington earns STARS gold rating for sustainability efforts
IU Bloomington has earned a STARS gold rating, in recognition of its sustainability achievements, from the Association for the Advancement of Sustainability in Higher Education. Receiving a gold rating for the second year in a row, IU is the highest rated school in the Big Ten.
This year's report shows steady progress to sustainability in every rating category, including perfect marks for immersive experiences, research and campus engagement. High scores in innovation and leadership are thanks, in part, to initiatives such as Sustaining Hoosier Communities and Grand Challenges.
Movement from last year's rating include a 17 percent reduction per person in waste generated and 17 percent less energy consumption per square foot, as well as 98 percent of students using active transportation like walking, biking and running.