BLOOMINGTON, Ind. – The Political and Civic Engagement program at Indiana University Bloomington will host Spring into Civic Engagement, an event to promote student voting and voter registration, from noon to 3 p.m. April 4 at the Indiana Memorial Union University Club.
The event is designed to introduce students to the recently approved IMU polling station while providing them with a mock voting experience, an opportunity to register to vote, and a chance to learn about candidates and voting guidelines.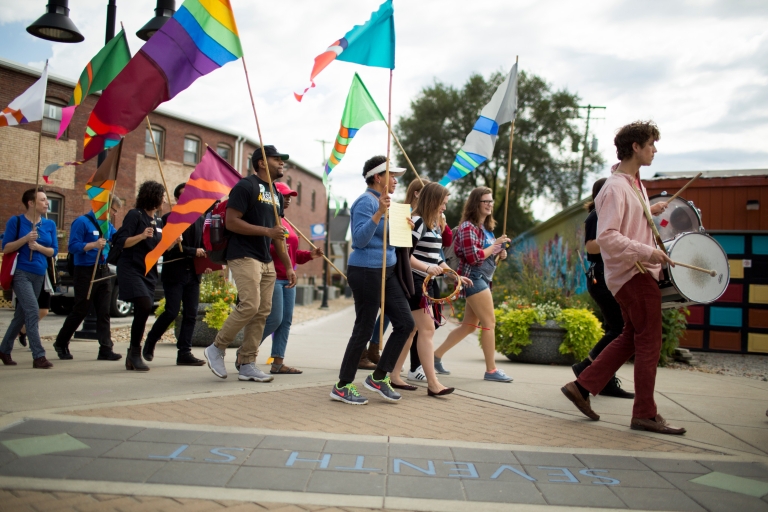 Spring into Civic Engagement will be both informative and celebratory. Chocolate Moose will provide free ice cream and DJ Good Peoples will play music while students familiarize themselves with the polling site and prepare for the upcoming primary elections, taking place May 8 in Indiana.
The event is part of the Big Ten Voting Challenge, a friendly, nonpartisan competition to see which Big Ten university can most increase student turnout in the 2018 general election. At IU Bloomington, the competition is led by the Political and Civic Engagement program, an undergraduate certificate and leadership minor program, with support from the Office of the President, the Office of the Provost and Executive Vice President, and the IU Student Association. It will encompass a series of initiatives, including campus-wide voter registration efforts, social media outreach campaigns and other projects through the November election.
Currently, IU Bloomington trails archrival Purdue in student voter turnout. IU had better turnout in 2012, but in the 2016 election, IU increased turnout by almost 5 percentage points while Purdue increased turnout by over 10 percentage points.