BLOOMINGTON, Ind. – On April 9, the Indiana University School of Informatics, Computing and Engineering will kick off a weeklong celebration culminating in the dedication of Luddy Hall, the new 124,000-square-foot, $39.8 million home to most of the school's departments and programs.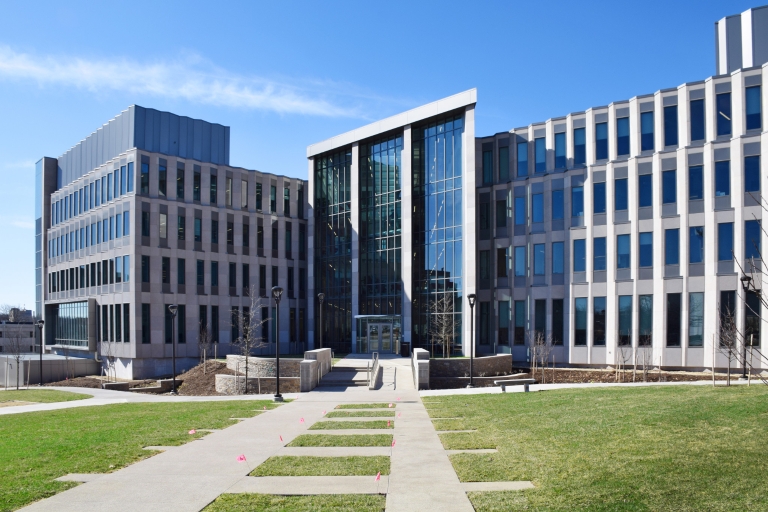 LuddyFest will include a lecture series from global innovators, a student startup pitch contest with a $15,000 prize, demonstrations of maker spaces and workshops, and the unveiling of large, high-tech work of art suspended beneath the building's glass atrium. The building dedication will take place at 2 p.m. April 13.  
The building and celebration are named in honor of IU alumnus Fred Luddy and his family. Luddy is a member of the Dean's Advisory Council at the school and the founder of ServiceNow, a Silicon Valley-based company that delivers cloud-based, automated IT help desk services.
"This celebration will showcase the extraordinary growth and impact of the School of Informatics, Computing and Engineering, a prime example of how Indiana University's academic programs and degrees are rapidly evolving in response to the needs of students and the demands of our state and nation," said IU President Michael A. McRobbie. "Luddy Hall will serve as a state-of-the-art home for our world-renowned faculty, as well as for our students who will graduate with degrees in such vital disciplines as data science, informatics, cybersecurity and intelligent systems engineering – disciplines that are impacting nearly every major sector of the national and world economy. It will also serve as a dynamic environment for the development of new innovations aimed at growing new businesses and solving some of the most important problems facing our communities.
"Once again, let me thank Fred Luddy for his enormous generosity that has made this building possible. LuddyFest will be a wonderful way to honor him."
"The celebration of LuddyFest and the dedication of Luddy Hall represent the culmination of more than six years of devotion, planning and passion for one of the fastest-growing schools at IU," said Raj Acharya, dean of the IU School of Informatics, Computing and Engineering. "The breadth and depth of activities planned throughout the week – featuring leaders from the fields of computing, informatics and engineering whose skills combine scientific and technical mastery with a strong spirit of creativity, innovation and a foundation in the arts and humanities – represent our vision for the school, which aims to educate tomorrow's generation of 'Renaissance engineers' equally adapt in technical and creative thought."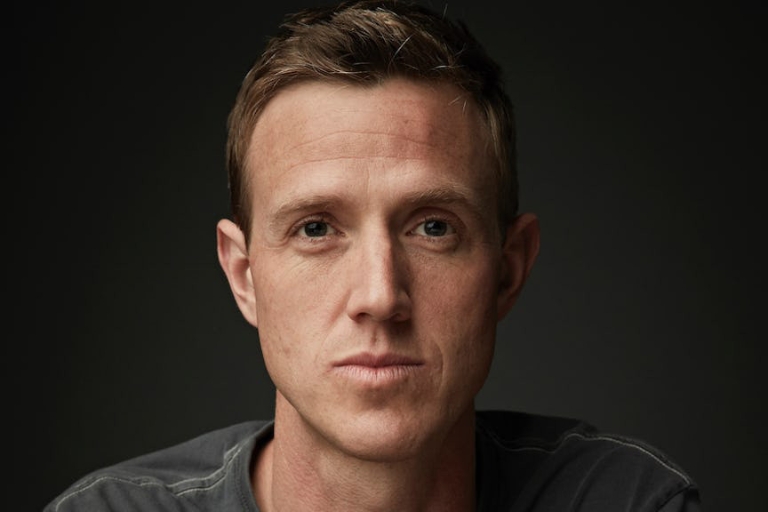 Several speakers at LuddyFest will present at the school's 2018 Research Horizons event April 12 and 13. One keynote speaker is IU alumnus Ian Rogers, the former senior director of Apple Music and the chief digital officer of LVMH, a luxury products company whose brands include Louis Vuitton and Moet & Chandon. Rogers will speak from 11 a.m. to noon April 12.
Other keynoter speakers are Gen. Victor E. "Gene" Renuart, chair of the Indiana Applied Research Institute, and Christopher Raphael, IU professor of informatics and head of the school's Music Informatics Program, who is the creator of software that generates music in real time based upon the action of a live soloist. Also scheduled are a talk from Sean Wang, dean of the Fudan University School of Computer Science in China, and a technical program.
Additional LuddyFest activities include:
A presentation by Ge Wang, co-founder of mobile app company Smule, which turns mobile phones and tablets into musical instruments, at 10:30 a.m. April 11.
The third annual Cheng Wu Innovation Challenge, a "pitch contest," from 3 to 6 p.m. April 11. During the challenge, 17 IU Bloomington students will compete for $15,000 in scholarships based upon the strength of their ideas for new startup companies. Demonstrations of maker spaces will precede the event from 1 to 3 p.m.
The official unveiling of "Amatria," a large work of seemingly "living art" composed of hundreds of thousands of plastic fronds, sensors, microprocessors and prototype cells designed by the world-renowned Canadian architect Philip Beesley. The event is scheduled at 8 p.m. April 11, with the official reveal occurring at sunset.
A virtual reality showcase featuring the work of Bernard Frischer, IU professor and director of the IU Virtual World Heritage Lab, which uses 3-D computer modeling to reconstruct cultural heritage sites and digitally preserve great works of art.  The showcase will follow a presentation by Frischer at noon April 12.
A panel discussion on the Renaissance engineer from 4 to 5 p.m. April 12 with Beesley, Rogers, Wang, Acharya, IU Distinguished Professor Katy Börner and Brad Wheeler, vice president for information technology and chief information officer at IU.
The April 13 building dedication will take place in Luddy Hall's Dorsey Learning Hall. Speakers are McRobbie, IU Bloomington Provost Lauren Robel, Acharya, Luddy, Börner and a master's student in data science, Saloni Sharma.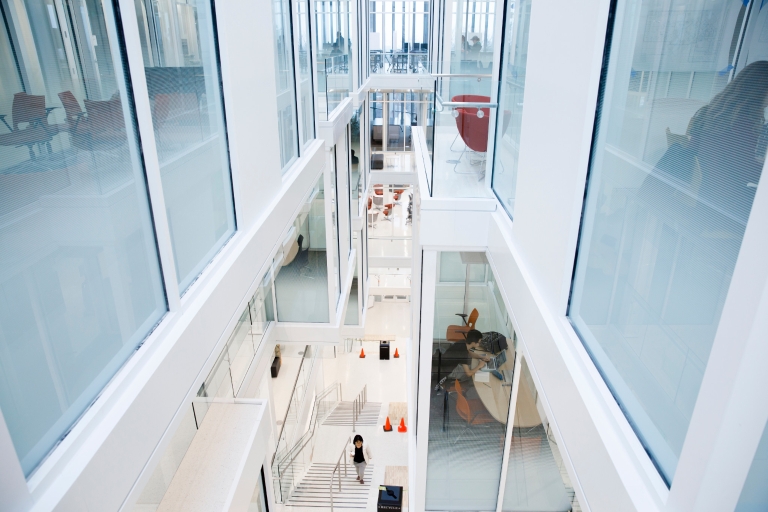 Notable features of Luddy Hall include 15 classrooms and labs with maker technologies such as 3-D printers; 31 interview rooms and career counseling offices; a 1,360-square-foot community center; the 3,500-square-foot Shoemaker Innovation Center, which houses "The Shoebox," IU's student startup incubator; and an indoor café.
Architectural highlights include a courtyard, 410 windows for ample natural lighting and a 1,350-square-foot skylight. There are also 13 small, glass-walled group "focus rooms" for studying and group work designed to appear suspended in air along the building's light-flooded central staircase.
Luddy Hall brings together the school's departments of computer science, engineering and library science under the same roof for the first time in the school's history, along with the Department of Informatics located next door in Informatics East and West. Luddy Hall is at the corner of North Woodlawn Avenue and East Cottage Grove Street in Bloomington.
It is also the first building in the development of the Woodlawn Corridor, a broad, multiphase initiative under the IU Bloomington Master Plan adopted in 2009 to connect the main campus with the athletic complex to the north.