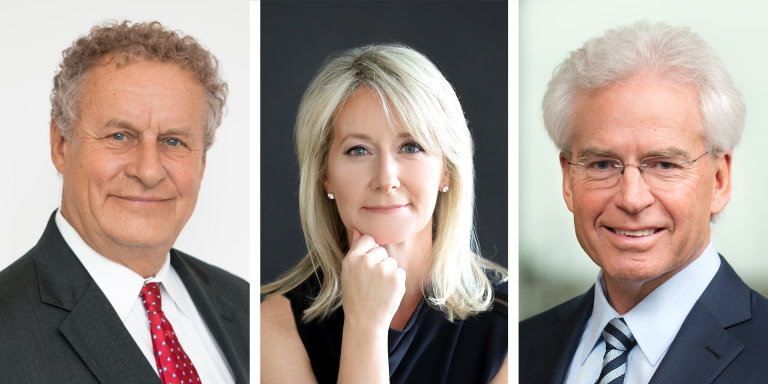 BLOOMINGTON, Ind. – Five alumni of the Indiana University Kelley School of Business will be honored for professional achievement during the 49th Annual Alumni Awards Gala on Saturday, April 7, in Chicago.
Being named to the Kelley School of Business Academy of Alumni Fellows are:
Alex D. Oak, chairman and CEO of Cripe, an architectural and engineering firm based in Indianapolis, and co-founder and chairman of ECO Oxygen Technologies, LLC. He earned an MBA degree in real estate administration from Kelley in 1972. He was named a Distinguished Hoosier by the state of Indiana and received the Legacy Award from the Kelley School's Center for Real Estate Studies, which he co-founded in 1985 and for which he is an advisory board member. He is a member of the Indianapolis Dean's Council and a founding member of IU's Black Philanthropy Circle.
Michelle R. Seitz, chair and CEO of Russell Investments of Chicago and Seattle, a global asset manager with more than $277 billion in assets under management. She serves as a director on the firm's board and was named chair on Jan. 1. Seitz earned a Bachelor of Science degree in accounting in 1987 from Kelley School. She serves on the Kelley School's Investment Management Academy Board and will join the school's Dean's Council in 2019.
Thomas F. Veldman, co-owner, chairman and co-CEO of Tire Rack, a privately held firm based in South Bend, Indiana that is the nation's largest online seller of passenger and light truck tires, with more than 700 employees. Veldman earned a Bachelor of Science degree in management and administration and an MBA degree in finance from the Kelley School in 1976 and 1978, respectively.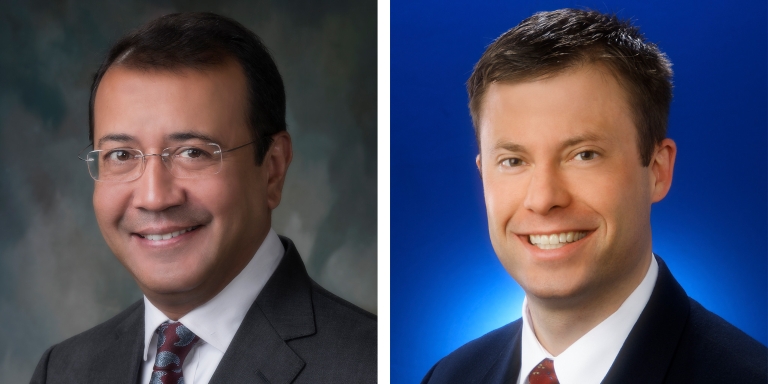 The 2018 Distinguished Entrepreneur Award will be presented to Milon K. Nag, chairman and managing director of K.K. Nag Pvt. Ltd. in Pune, India, which produces Expanded Polystyrene molded packaging and components at four factories across India. Nag earned a Bachelor of Science degree in finance with honors and highest distinction in 1984 and an MBA degree in finance in 1985 from the Kelley School. He has been a member of the school's Dean's Council since 2005 and its Global Dean's Council since its inception in 2015.
Jeffrey M. Wilson, director of corporate audit services at Eli Lilly and Co. and a resident of Indianapolis, will receive the Volunteer Leadership Award. He earned a bachelor's degree in accounting and finance from Kelley in 2000. He has been a member of the International Alumni Outreach Council of the Kelley School of Business Alumni Association since its inception in 2013 and served as its chair for two years.
"We have so many talented, successful alums who help us continually review, renew and rebuild our programs into some of the most innovative in the country," said Idalene "Idie" Kesner, dean of the Kelley School and the Frank P. Popoff Chair of Strategic Management. "They don't rest on their laurels, and neither do we. I'm very proud and so appreciative of these strong leaders who are part of Kelley's alumni network."
Sponsors
The platinum sponsor of the 2018 Kelley Alumni Awards Gala is CIBC Bank USA. Gold sponsors are Deloitte, Eli Lilly and Co., FedEx Corp., Johnson Ventures Inc., MasterBrand Cabinets Inc., Russell Investments, Seed Strategy, Tire Rack and Wing Tai Holdings Limited. Silver sponsors are Bloomington Brands and Jack Link's. Bronze sponsors are BKD LLP, Grainger, Markey's Rental & Staging, Monroe Capital LLC, Pella Corp, Rothschild Global Advisory, Taft Law and Worldpay.