BLOOMINGTON, Ind. – Vaughan Turekian, who served as science and technology advisor to Secretary of State John Kerry from 2015 to 2017, will be the keynote speaker for the second annual Indiana University Diplomacy Lab Symposium.
The event will take place from 4 to 6:30 p.m. April 18 in the Indiana Memorial Union State Room East. It is free and open to the public.
The symposium brings together faculty and students on the IU Bloomington campus who are involved in experiential learning and research projects involving U.S. foreign policy. It will include presentations and posters by student participants.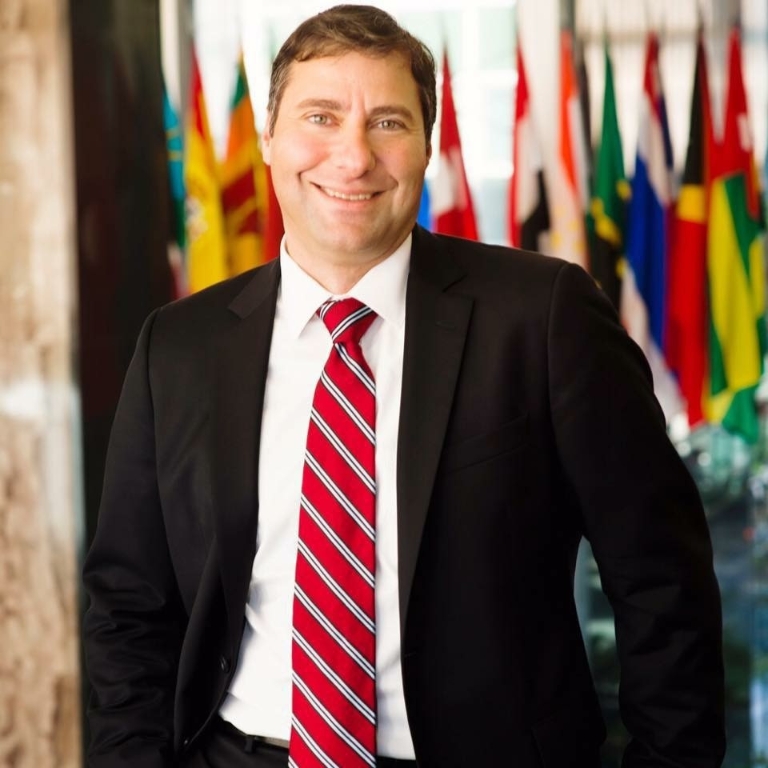 Turekian is senior director of the Science and Technology for Sustainability Program at the U.S. National Academies of Sciences, Engineering and Medicine in Washington, D.C. 
Titled "Sustainability in the 21st Century: How Science and Technology Can Save the World," his talk will address global-scale challenges that have science and its applications at the roots of their cause and their cure. His talk will characterize the role of science in addressing some of the "wicked challenges" related to sustainability and will reflect on Turekian's experiences working with senior U.S. government officials and international representatives on science and engineering in foreign policy.
The U.S Department of State designated IU Bloomington as an official Diplomacy Lab institution in fall 2016. Supported by the School of Global and International Studies, the IU Diplomacy Lab links university research, mainly through class projects, to real-world international diplomacy problems posed by organizations and embassies within the State Department.
Diplomacy Lab is a public-private partnership that enables the State Department to "course-source" research and innovation related to global policy challenges by harnessing the efforts of students and faculty experts at U.S. colleges and universities.
Each semester, the department accepts about 100 Diplomacy Lab project proposals with topics covering every continent on Earth and topics including culinary diplomacy, human rights, refugee assistance, and global health and security concerns.
The IU Bloomington program has in its first two years been host to 15 classes involving over 200 students from seven academic departments in four schools. Projects involve both undergraduate and graduate students and have been incorporated into existing fall-semester courses or developed as one-on-one mentoring assignments.
Spring 2018 projects include research on renewable energy for the U.S. Embassy in Malaysia, Azerbaijan's political landscape and architectural design for U.S. Embassies.
The Diplomacy Lab Symposium is sponsored by the College of Arts and Sciences and the School of Global and International Studies. A reception is scheduled in State Room West immediately following the keynote and project presentations.