BLOOMINGTON, Ind. – Carnegie Corporation has named Indiana University's Shahzeen Attari a 2018 Andrew Carnegie Fellow. Attari was chosen as one of 31 fellows from nearly 300 nominees in the fields of science, law, technology, business and public policy.
Attari is a professor in Indiana University Bloomington's School of Public and Environmental Affairs. Her research focuses on environmental decision-making at the individual level, and she studies the biases that shape people's judgments and decisions about resource use and climate change. With drastic impacts from climate change likely in the decades to come, Attari says there is an urgent need for tools that transform political will and public support for climate policies.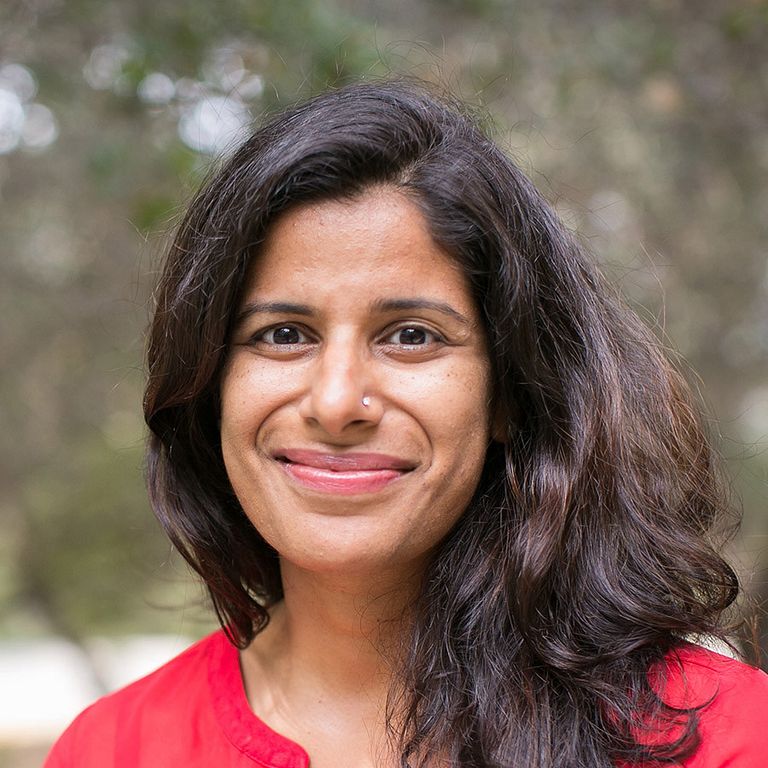 "I am grateful to the Carnegie Corporation for supporting my work on motivating climate change solutions by fusing facts and feelings," Attari said.
As a Carnegie Fellow, she plans to address three specific challenges:
Identify solutions for decarbonizing the U.S. energy system that experts regard as both effective and politically feasible.
Convert the solutions into simple heuristics and test the psychological barriers that prevent public support for the solutions.
Identify how to provide emotional and cognitive scaffolding to these expert-inspired heuristics, by fusing facts and feelings, to motivate us to accept the solutions.
"We need to move beyond useless feel-good behaviors and towards actions and policies that can result in meaningful change at a critical time," Attari said. "My goal is to deepen our understanding of engineering, environmental science and cognitive science that is at the intersection of solving this important problem. By working at the intersection of these fields, I aim to develop memorable, engaging and effective sustainability heuristics related to individual behavior and policy support. Those are mental shortcuts that allow people to make decisions quickly and efficiently."
"Professor Attari is a wonderful example of a faculty member whose expertise and research address vital issues that resonate far beyond the Bloomington campus," said Lauren Robel, IU Bloomington provost and executive vice president. "The Carnegie fellowship offers an exciting opportunity for Professor Attari to expand the national and global impact of her work as she seeks nuanced solutions to the complex problems surrounding climate change and individual behavior. We wish her the best of luck as she begins her fellowship, and we eagerly await the results of her research."
"Shaz is not only an insightful and rigorous researcher but also a splendid communicator," said John D. Graham, dean of the School of Public and Environmental Affairs. "Her colleagues and her students are thrilled that this Carnegie fellowship will give her the time and resources to pursue important work."
Attari is one of more than 100 IU faculty, students and organizations involved in the Prepared for Environmental Change initiative, which brings together a broad, bipartisan coalition of government, business, nonprofit and community leaders to help Indiana better prepare for the challenges that environmental change brings to the state's economy, health and livelihood. Announced in May 2017, it is the second initiative to be funded as part of the Indiana University Grand Challenges program.
This is the fourth year of the Carnegie Fellows program, which launched in 2015 to support the country's "most creative thinkers" with grants of $200,000 each for research on challenges to democracy and international order.
"The health of our democracy depends on an informed citizenry, and our universities, academies and academic associations play an essential role in replenishing critical information and providing knowledge through scholarship," said Vartan Gregorian, president of Carnegie Corporation of New York. "The Andrew Carnegie Fellows Program is designed to support scholarship that brings fresh perspectives from the social sciences and humanities to the social, political, and economic problems facing the United States and the world today."
Attari is also a fellow at the Center for Advanced Studies in the Behavioral Sciences at Stanford University. She joined SPEA's faculty in 2011. She earned a Bachelor of Science in engineering physics from University of Illinois at Urbana-Champaign and a Ph.D. in civil and environmental engineering and in engineering and public policy from Carnegie Mellon University. She was a postdoctoral fellow at the Earth Institute and the Center for Research on Environmental Decisions at Columbia University.