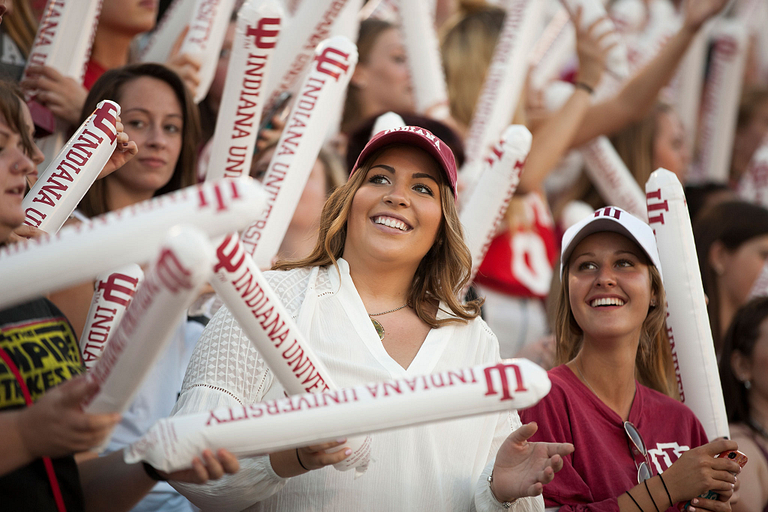 IU Day to kick off April 18
The IU Day party starts at midnight Wednesday, April 18!
How will you and your fellow Jaguars participate?
Visit iuday.iu.edu for exclusive videos, games and more.
Share your pride on social media using #IUday.
Wear your IUPUI gear.
Tell us about your IU Day celebration – big or small.
Decorate your home or office.
Participate in social media or giving challenges throughout the day.
Locate and take part in activities on your campus.
Give any amount to your favorite IU campus, school or program.
See benefits of health tech with April 13 symposium
The Ruth Lilly Medical Library is sponsoring a Health Technology Symposium from 11 a.m. to 4 p.m. Friday, April 13, at the Ruth Lilly Learning Center, located in the Riley Outpatient Center. The event will feature such innovations in health technology as 3-D printing, data sharing and virtual reality. This event is free and open to the university community, with no preregistration required.
Don't miss visiting artist C.F. Payne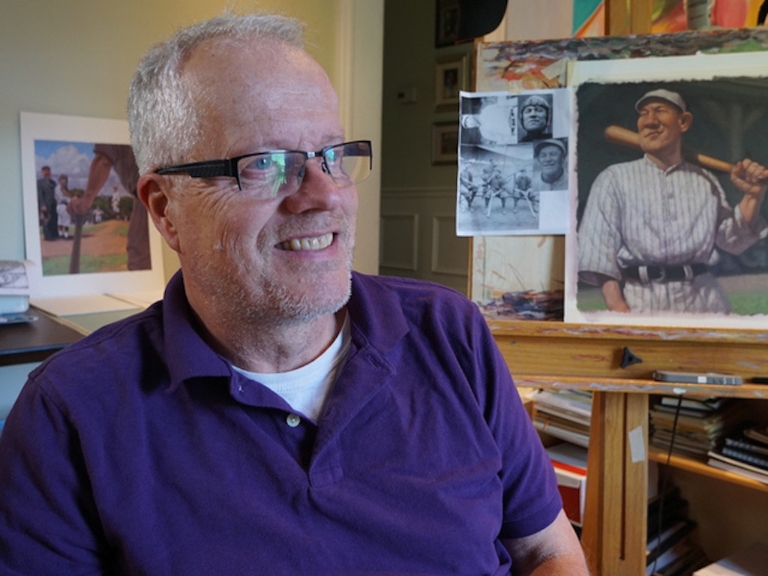 The Herron School of Art and Design will be holding a talk with visiting artist C.F. Payne, an award-winning contemporary illustrator, on Tuesday, April 10 in the Basile Auditorium of Eskenazi Hall. Payne will discuss his professional career, how he started and sustains his life as an illustrator and educator, and his unique approach to conceptualizing and creating work. Payne's work has appeared on the covers of Time Magazine, Reader's Digest, Sports Illustrated, MAD Magazine and more. He's painted countless politicians, authors and entertainers on commission and has illustrated 10 children's picture books. His work has appeared in numerous museums and galleries.
This event is free and open to the public. Parking is complimentary, thanks to The Great Frame Up Indianapolis. Bring your parking ticket to the Herron galleries for validation.
Student voices come together for play festival
Student voices in drama are coming together for this year's annual JagVoices festival. The show includes four 10-minute plays completely written, directed and acted by students. The festival is open to the public and completely free; spectators just have to reserve their seats. There are three different show times to choose from, with a 7 p.m. show on Friday, April 6, and two shows on Saturday, April 7, at 2 p.m. and 7 p.m. Come support student artists – reserve your seat today! 
14th Annual Robert G. Bringle Civic Engagement Showcase
The Robert G. Bringle Civic Engagement Showcase will take place this year from 3 to 6 p.m. Tuesday, April 10. The showcase recognizes the impact of service, partnership and research on the IUPUI community.
This year's showcase will honor faculty, staff and community partners who exemplify IUPUI's commitment to deepen community engagement. The showcase will highlight the contributions of four IUPUI honorees.
The event will include poster presentations and conclude with a formal recognition of those graduating students who have been awarded the prestigious William M. Plater Civic Engagement Medallion for exemplary commitment to serving their community during their college career. All are welcome, and the event is free, so register today.
New 'Hash It Out' podcast episode to drop Friday
The new episode of "Hash It Out," a podcast by Social Justice Education scholars Judith Atibil and C. Elizabeth Duff, will drop Friday, April 6, on iTunes and Soundcloud.
The piece titled "(Dis)abled" will focus on the rights of people with disabilities. The theme was chosen as a preview to the 2018 Social Justice Symposium, set for 9 a.m. to 4:30 p.m. Saturday, April 7, at the Informatics and Communications Technology Complex, 535 W. Michigan St. The event showcases "advocacy, awareness and action."
Most "Hash It Out" episodes clock in at around 45 minutes. The series debuted last fall, and the final episode of the academic year is set for April 20.