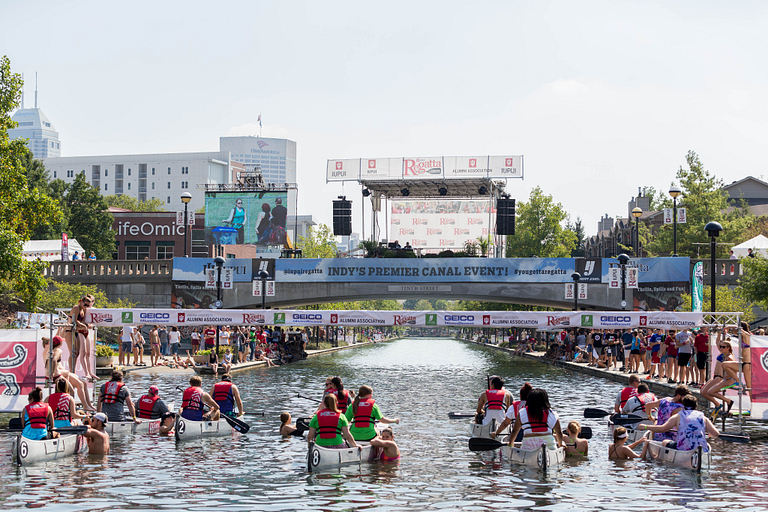 As everyone at IUPUI knows, you gotta Regatta. But what students might not know is that the longstanding campus tradition has a big announcement to make.
IUPUI's famed annual race on the canal will be moving to the opposite end of the canal, effective this fall and going forward. The race will now take place on the south end of the canal, between Military Park and the Indiana State Museum. Holding the festival in Military Park will provide expanded event space that will allow for more vendors, food, entertainment, and even the addition of an Arts and Culture Fair. It will give more schools and student organizations the opportunity to participate as well. 
This year will be the 10th running of the Regatta race, and there will be no shortage of celebrations. In fact, the leadership team is spending 10 days tabling in Taylor Courtyard to make sure that nobody misses the big news. They'll be out there through Friday, April 20, culminating in a reception for the official announcement on Friday.
Lasting from 11 a.m. to 1 p.m., the event will take place at the new canal course site, which is the branch of the canal along Military Park, close to the south lawn of the Indiana State Museum. It's sure to be a great opportunity to celebrate IUPUI traditions and enjoy those sunny skies, so don't miss it!
For more information, as well as an aerial view of the new location, check out this story on the Regatta site.