INDIANAPOLIS – IUPUI Vice Chancellor for Finance and Administration Camy Broeker has announced the appointment of three leaders within her division, which is responsible for serving and leading the campus community by preserving, enhancing and supporting IUPUI's fiscal, physical and human resources.
"These three leaders – Mark, Jeff and Rick – bring a vast amount of knowledge, passion and experience to their respective positions," Broeker said. "I am pleased they are joining a strong senior leadership team that is now well-positioned to achieve the division goals and priorities that will help ensure the success and future growth of IUPUI."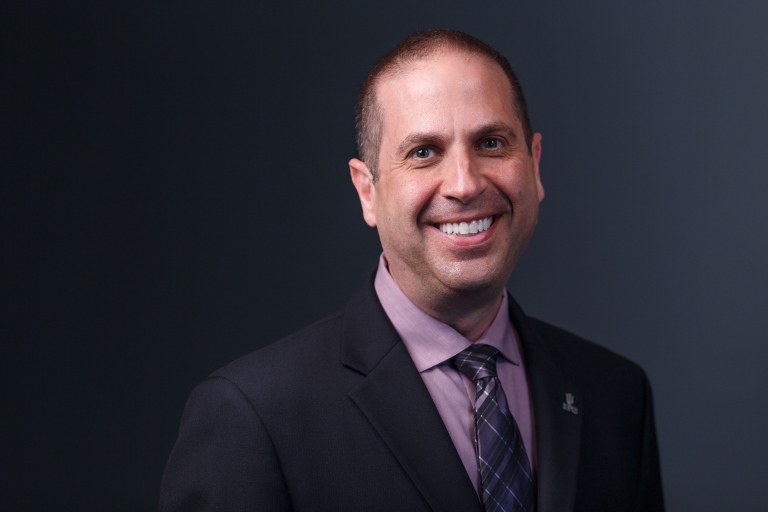 Mark Volpatti
Mark Volpatti has been appointed associate vice chancellor for auxiliary services effective April 1, a position in which he has been serving in an interim capacity since May 2016. In this role, Volpatti will continue to provide vision, leadership and operational oversight resulting in financially sound auxiliary services that add to the vibrancy of the campus environment while responding to identified campus needs with excellent service delivery. Auxiliary Services units at IUPUI include Food Services, Barnes & Noble, IU Natatorium, Michael A. Carroll Track and Soccer Stadium, Center for Young Children, Event and Conference Services, Mail Services, Miles Printing, and Surplus.
"Over the last two years during my interim assignment, I have enjoyed the privilege of collaborating with many units across campus and engaging with our community partners," Volpatti said. "I have been most fortunate to work with a great team within Auxiliary Services, and I look forward to continuing our good work to meet our clients' needs and support the strategic priorities of IUPUI."
Volpatti started working at IUPUI in 2002 as the faculty/student liaison for Adaptive Educational Services. Since that time, he has held a variety of leadership positions within the university, including executive director of administration and finance and chief operating officer at IUPU Columbus, and most recently as the director of financial affairs at IUPUI. A lifelong learner, Volpatti earned his Bachelor of Science, Master of Science and Doctor of Education in business administration, accounting, and educational leadership and policy studies, respectively, from Indiana University, and an Master of Arts in Catholic life and thought from St. Meinrad School of Theology.
Jeff Plawecki
Jeff Plawecki has been appointed associate vice chancellor for facilities effective April 1. He previously served as director of facility operations at IUPUI Campus Facility Services and begins his new position while Emily Wren, the associate vice chancellor for campus facility services, prepares to retire effective May 31.
In this new role, Plawecki will provide facility management leadership to all Campus Facility Services units including Building Operations, Grounds Services, Utility Operations, Energy Management, Engineering and Small Project Construction, Call Center, and IUPU Columbus. He will also be responsible for department guidelines, union relations and continuous improvement initiatives; direct and manage campus deferred maintenance; and serve as a liaison to the IU vice president for capital planning and facilities.
"I look forward to continuing to serve the facility needs of the students, staff, faculty and visitors alongside the dedicated Campus Facility Services staff in my new role," Plawecki said.
An engineer by trade, Plawecki has spent the last 23 years with IUPUI and has also served as associate director of engineering and maintenance. He received his Bachelor of Science in civil engineering from Purdue University and is a registered engineer in the state of Indiana.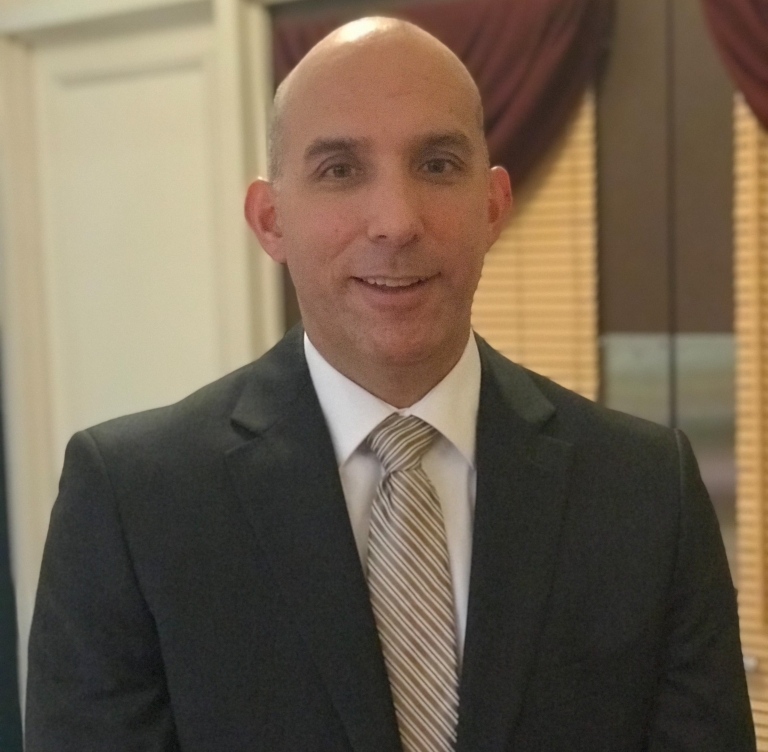 Rick Graycarek
Rick Graycarek has been appointed associate vice chancellor of finance effective May 1, the position vacated by Broeker when she was appointed to her current role. In this position, he will be responsible for overseeing the financial activities for the IUPUI campus to ensure compliance with IU policy and accounting standards. He will also provide direction and oversight for the budgeting process, lead and direct financial operations in supporting the financial data and information needs and operational decision-making, and serve as a resource for preparing financial analyses for projects at IUPUI. In addition, Graycarek will provide oversight for the daily operations of the IUPUI Budget Office and the IUPUI Office of the Bursar and will also serve as the campus liaison with the University Budget Office and Financial Management Services for budget and financial transactions.
"I am honored to join one of the best public urban research universities in the country," Graycarek said. "IUPUI is a place with a lot of momentum and a robust, positive future. I look forward to working with Vice Chancellor Broeker and staff from the budget and bursar offices to provide responsive, value-added financial information and student billing services to the university community."
Graycarek has 22 years of experience in public finance and management, including serving as the director of budget and financial planning at the University of Louisville for the last four years. He earned his Bachelor of Science in economics and political science from the University of Wisconsin Oshkosh and his Master of Public Administration with a specialization in financial management from the University of Kentucky.