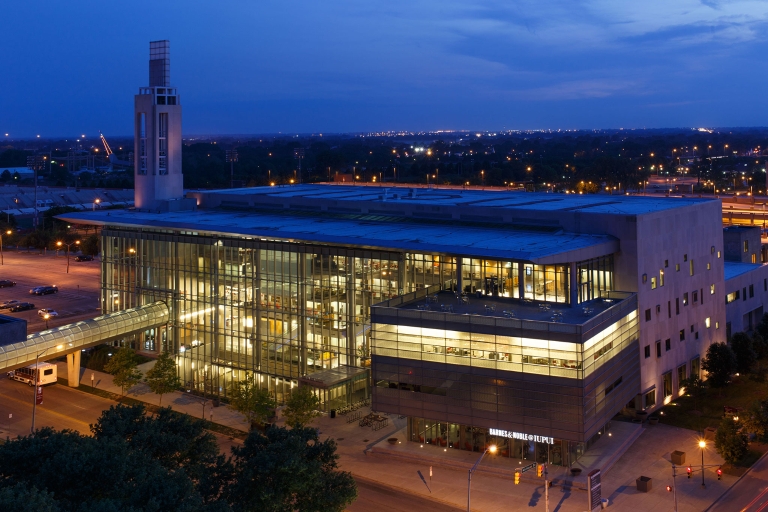 INDIANAPOLIS – The inaugural performance of a play that explores how postpartum depression impacts the complex role of motherhood will be staged April 4 at the IUPUI Campus Center.
The performance, which will take place in the basement-level Campus Center Theater, 420 University Blvd., is free and open to the public. The 40-minute play begins at 6:30 p.m. It will be followed by a 20-minute expert panel discussion on postpartum depression.
The play is based on the work of Victoria Wilburn, a visiting occupational therapy faculty member in the School of Health and Rehabilitation Sciences.
The aim of the play is to engage the community in issues related to postpartum depression such as the stigma often associated with the disease, provide postpartum depression resources and encourage health care providers to uncover the personal stories that often affect well-being in their clients, Wilburn said.
"Occupational therapists are well-known for their role in the physical recovery of their patients, like after a devastating accident, injury or life-altering disease. But what is less known is occupational therapy's contributions in the area of mental health and well-being," she said.
For the past 13 years, Wilburn has worked to uncover the significance of life roles and how those roles play a huge part in recovery. Because April is Occupational Therapy Month, Wilburn wanted to engage the community around the significance of life's roles and how emotional or mental illness affects those roles.
Local playwright Lauren Briggeman created the play from Wilburn's narrative interview, "Speaking for Myself: A Journey to Self-Advocacy in Postpartum Depression."
"My narrative interview was birthed, so to speak, out of my own experience of being a mother and juggling all these other things that I am in life, including an employee, a wife and a volunteer for different organizations," Wilburn said. "I was imagining the complexity of the role of motherhood and wondered what sort of impact it would have on me if I were to experience a mental illness or physical ailment."
"I started with one woman who I knew went through postpartum depression, mildly with her first child, but then more substantially with subsequent pregnancies. I wanted to look at the impact of postpartum depression on her role as a mother and how she grappled with her other roles as a singer and songwriter, an employee and a wife."
Narrative interviewing comes out of a discipline known as narrative medicine, which is Wilburn's specialty and area of research. "In that style of interview, we ask clients to tell their story as they perceive it. The different nuances and details that emerge are used by the clinician to guide decision-making," she said.
In the play, one actor will portray the woman with postpartum depression, while two other female actors will journey along with the central character to provide an account of different emotions that are experienced in the disease process.
Wilburn said it is hoped the play will be shown through different women's health networks or postpartum depression support groups in other venues and locations throughout Indiana.