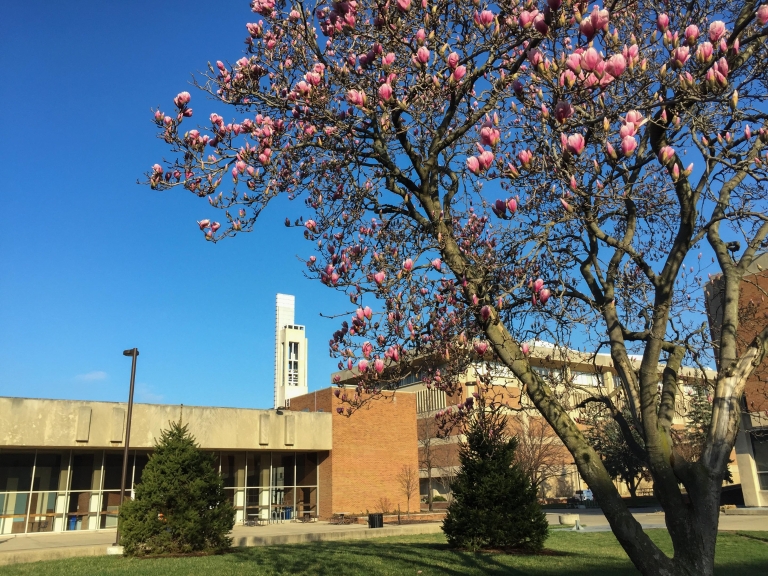 INDIANAPOLIS – The paralegal job market is projected to soar at more than twice the rate of other occupations, according to a 2016 report from the U.S. Bureau of Labor Statistics.
IUPUI students will be ready to capitalize on that, better than ever.
The Paralegal Studies program in the political science department of the Indiana University School of Liberal Arts at IUPUI recently received approval from the American Bar Association, the culmination of a two-year application process.
Students in the program can get a four-year degree in Law in Liberal Arts with a paralegal certificate or just the paralegal certificate if the student already has a bachelor's degree; both options prepare students for paralegal careers. IUPUI is one of only two four-year universities in Indiana to have ABA approval for its paralegal education.
"Earning ABA approval is an important distinction that will greatly enhance our graduates' opportunities in Indianapolis, around the state and beyond," said Thomas Davis, dean of the IU School of Liberal Arts at IUPUI. "Our students, in addition to getting a great education, will see the value of their degree in the field."
The ABA defines a paralegal as "a person, qualified by education, training or work experience who is employed or retained by a lawyer, law office, corporation, governmental agency or other entity and who performs specifically delegated substantive legal work for which a lawyer is responsible." In short, paralegals can handle many legal duties, such as writing motions and briefs and working with clients, but they may not offer legal advice or speak in court.
There are close to 70 students on track for the bachelor's degree in Law in Liberal Arts.
"Lawyers see ABA approval of a paralegal program as the gold standard because they all went to ABA-approved law schools," said Erin Engels, director of the Paralegal Studies program and a pre-law advisor. "For Indianapolis, this approval will change the market."
Students from the IUPUI Paralegal Studies program have gone on to work in the Marion County prosecutor's office, the public defender's office, for Indiana Legal Services and in many local law firms; employment opportunities for graduates will only grow with ABA approval.
"When I started, paralegals were only employed by huge law firms or personal injury firms," Engels said. "Now, small and midsize firms see the value in having someone who's versed in legal training while also being organized and multitalented."
For more information about the ABA-approved paralegal studies program at IUPUI, contact professor Erin Engels at eengels@iupui.edu or visit the program's website.