IU is committed to creating a workplace culture that accommodates employees' diverse needs for individual and family well-being, and a newly hired work-life coordinator, Angela Reese, is proof of this commitment.
Reese will guide faculty and staff when it comes to mental health resources for employees, parental leave, lactation rooms for nursing mothers, flexible and alternate scheduling options, child care, elder care and more. In addition, she is available to managers and supervisors who would like coaching on how to support their own and their team's life balance.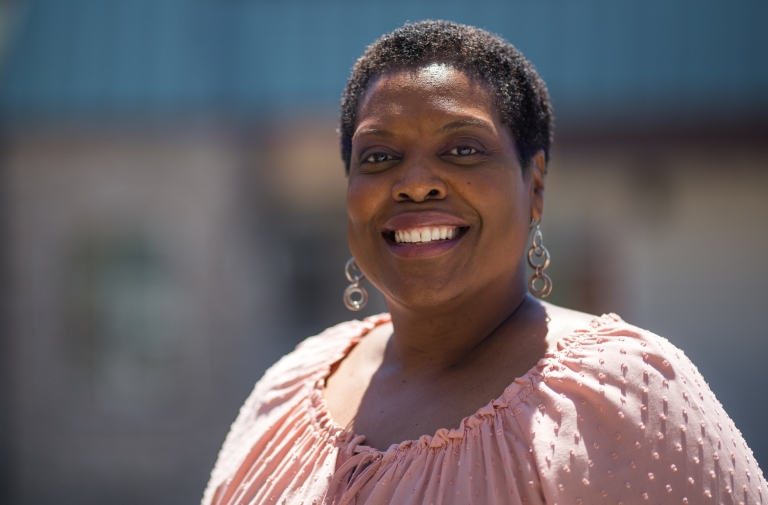 While a work-life position for IU Bloomington and IUPUI has existed in the past, IU Human Resources, under Healthy IU, has taken the opportunity to revamp the position into a universitywide role.
"Indiana University knows that if it doesn't have healthy employees, it won't be effective in educating and supporting our students," Reese said. "IU has a desire to impact our cities, our state, our nation and the world, and it can only do that with healthy employees."
Since she was hired in March, Reese has been getting a sense of where work-life resources live on each campus. Her immediate priorities include meeting with and talking to stakeholders on each campus, increasing awareness of and access to lactation rooms for nursing mothers, and creating a website for aggregating work-life balance resources by campus.
"Each campus has its own culture and pace, so right now work-life options look pretty different," Reese said. "While streamlining work-life content is important, my goal is that each campus maintains its identity and has a voice regarding programming that is specific to that campus's work-life needs."
Beyond having a bachelor's degree in public health, a master's degree in social work and nearly a decade of experience in research policy compliance for IUPUI, Reese's personal experience has prepared her for her new role.
When she was pursuing her master's degree at the IU School of Social Work in Indianapolis, she worked with the Office of Research Compliance to create a flexible schedule that would allow her to complete coursework and an internship required for her degree. Shortly after she completed her master's, Reese needed to care for her ailing mother and navigate complicated health care systems, all while working full time.
Reese said she hopes to help point employees going through similar situations to helpful IU resources. Employees can contact her by emailing healthyu@indiana.edu or anlreese@iu.edu. She said she wants to hear from IU employees about their work-life needs.
"Every day when I leave the office, I want to be able to know that I've helped someone be the best that they can be."