Register for the IU Social Media Summit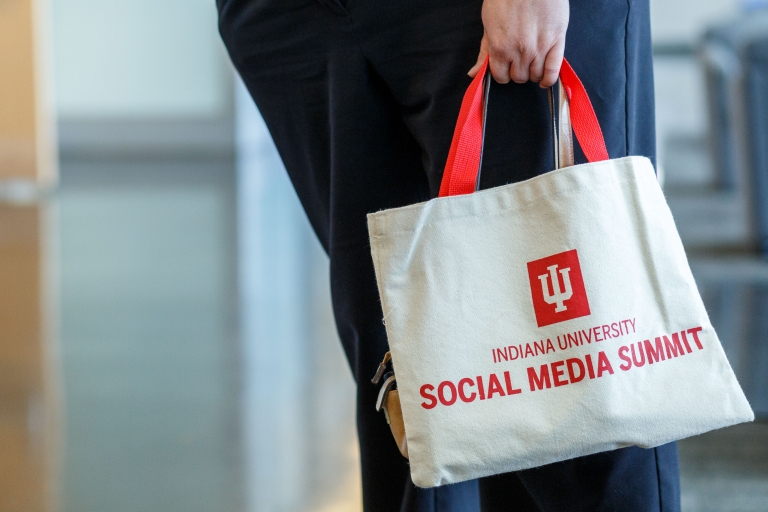 The IU Social Media Summit will be take place June 22 at IU Bloomington. A few spots remain for just $99. Attendees will have access to a unique conference format with keynotes, breakout sessions and a choice of an in-depth workshop.
The summit will feature two keynote speakers: New York University social media strategist Chris Barrows and Jinal Shah, former vice president of Newell Brands, which includes Rubbermaid, Elmer's Glue and Sharpie. The summit will be opened to communicators from other universities for the first time, so attendees can network with social media professionals from across IU and throughout the Midwest.
This event has sold out each of the past two years, so register online sooner rather than later.
Inside IU announces summer publication schedule
Inside IU's summer publication schedule has been announced: It will publish June 6 and July 18.
Inside IU will resume a regular publishing schedule Aug. 15. Happy summer!
45th IU Police Academy class will experience new traditions and courses, same high standards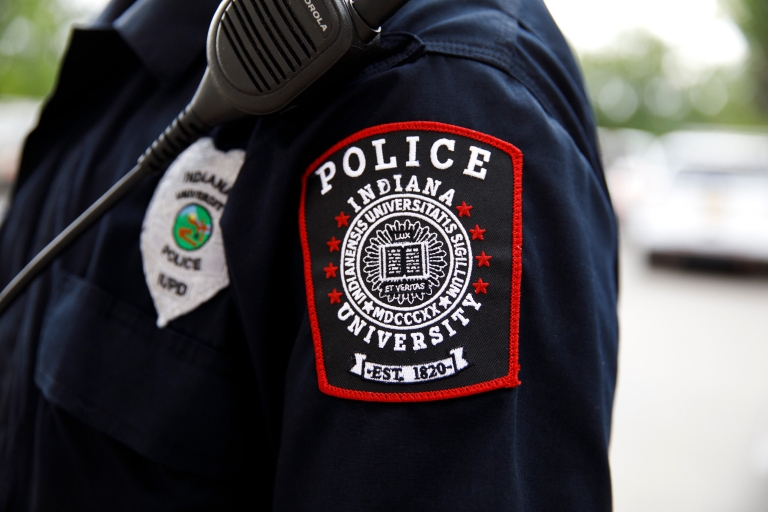 IU students attending the IU Police Academy this summer will experience some new traditions and a revamped curriculum, with added emphasis on fair and impartial policing, de-escalation practices and community outreach.
Topics such as cultural diversity and procedural justice will prepare recruits – who graduate from the academy as certified law enforcement officers in the state of Indiana and sworn IU Police Department officers – for jobs at agencies across the country, but particularly for jobs at IU.
Recruits are coming from each IU campus except IU Southeast. With more than 200 full-time and part-time officers, IU Police Department is one of the largest police agencies in the state.
Joan Hagen receives national accounting award
Joan Hagen, associate vice president for finance and university controller, is the recipient of the 2018 Daniel D. Robinson Accounting Award.
This award recognizes individuals who demonstrate leadership and a continuous commitment to the advancement of college and university accounting and reporting.
Hagen has been an employee of the university for 20 years. She has been a member of the National Association of College and University Business Officers' Tax Council and has represented the association and higher education on the IRS' Information Reporting Program's Advisory Committee. 
New website connects inventors with IU Innovation and Commercialization Office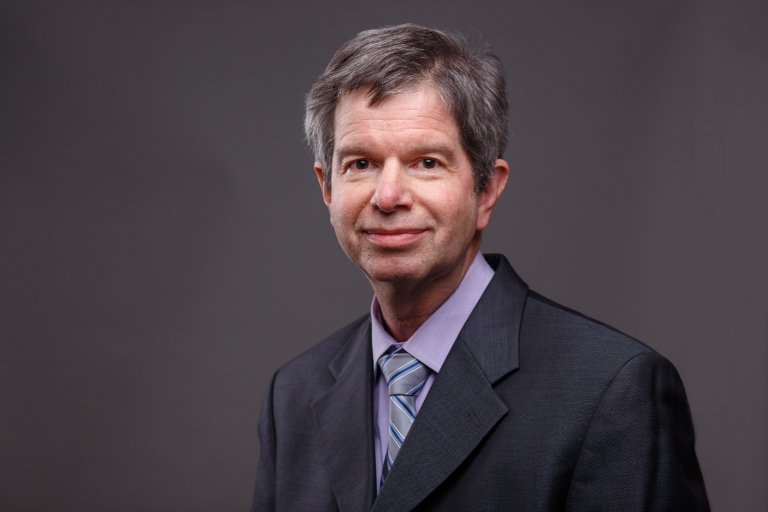 Researchers at all IU campuses can visit a new website to disclose inventions created with university resources, learn about the commercialization process, review the IU Intellectual Property Policy, contact personnel at the IU Innovation and Commercialization Office in Bloomington and Indianapolis, and more.
The Innovation and Commercialization Office operates through the Office of the Vice President for Research. It protects, markets and licenses intellectual property developed at IU so it can be commercialized by industry. Personnel and activities at the office – vetting intellectual property, applying for intellectual property protection, and marketing and licensing intellectual property to industry – were previously part of the IU Research and Technology Corp. IURTC, a separate organization, now focuses solely on entrepreneurship and startup creation. IURTC operates through the Office of the Vice President for Engagement.
William and Mary Stone give $15 million toward Health Science Center in downtown Evansville
The rising Health Science Center in downtown Evansville, a collaboration of the University of Evansville, the University of Southern Indiana and Indiana University, has received a $15 million gift from William and Mary Stone to officially name the facility the Stone Family Center for Health Sciences.
All monies for the gift will be used to support the respective health sciences programs developed and implemented in the center by the three partner institutions.
Bill and Mary Stone are Evansville natives and 1973 graduates of Memorial High School. Bill founded Connecticut-based SS&C Technologies, Inc. in 1986 and has remained Chairman of the Board and Chief Executive Officer since its inception. SS&C has a large Evansville office and has 22,500 employees located in North America, Europe, Asia and Australia.
IU Northwest honors alumnus with lecture hall naming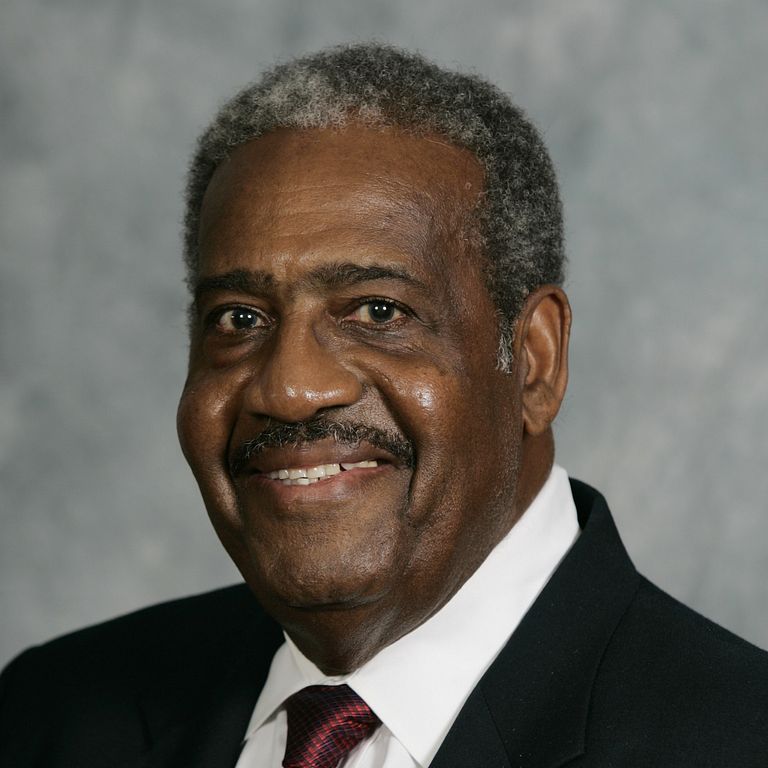 IU Northwest celebrated alumnus Clarence Boone's accomplishments on May 3 by dedicating a lecture hall in his name. The space is in the Dunes/Medical Professional Building at Indiana University Northwest, which is also home to the IU School of Medicine-Northwest.
Boone's career as an obstetrician and gynecologist spanned 35 years. Boone is a co-founder and former national president of the Neal-Marshall Alumni Club, which is named after the first African-American male and female graduates of IU. He served as president of the IU Alumni Association and was a recipient of the Distinguished Alumni Service Award in 2003.
Global Philanthropy Environment Index shows political uncertainty as greatest challenge
The IU Lilly Family School of Philanthropy at IUPUI has released the 2018 Global Philanthropy Environment Index, the first such report since 2015. It is the world's most comprehensive initiative to equip policymakers, philanthropic and nonprofit leaders, the business community, and the public with a clear understanding of the environment for global philanthropy.
The 2018 GPEI reveals that while the regulatory conditions for philanthropy showed improvements over 2015 in six of the 11 regions, the overall philanthropic environment in about 40 percent of the countries and economies evaluated remains restrictive.
More than 30 IU faculty from five campuses receive New Frontiers in Arts and Humanities grants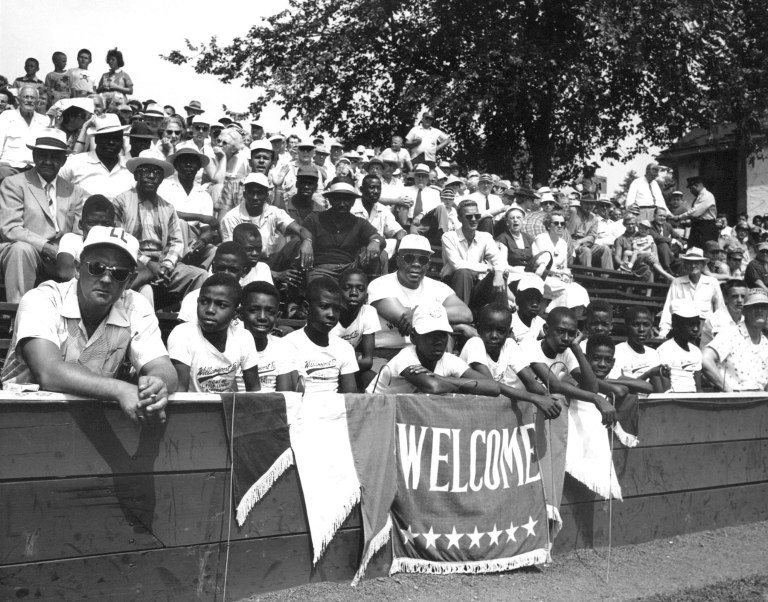 IU has awarded grants to 33 faculty members from five IU campuses to further scholarship and bring new productions and exhibits to the public.
Since 2005, IU's New Frontiers in the Arts and Humanities program has invested more than $12 million in projects involving more than 500 faculty members across the state. New Frontiers is one of the country's largest university-based arts and humanities grant programs. It offers funding in five categories, including support for travel and conferences.
Stacey Brown, in the Department of English at IU Bloomington, will use her New Frontiers funding to work on "The Slowest Suicide," a book of poetry and creative nonfiction exploring experiences with chronic illness.
Chris Lamb, a professor of journalism at IUPUI, is writing a book about the first black Little League team in South Carolina, and how racism prevented it from taking the field against white teams. The book, "Charleston: Racism, Journalism, and the Cannon Street YMCA All-Stars," will look at the team in the context of the burgeoning civil rights movement, including the Supreme Court's ruling in Brown v. Board of Education.
At IU South Bend, associate professor of philosophy Matthew Shockey will work in the world of traditional meat preservation as an avenue to explore philosophical issues related to farming and food, such as animal consumption, the impact of health risks and the effects of government regulation.
Several recipients will use their grant funding to host symposia and conferences, including Philip Goff, executive director of the Center for the Study of Religion and American Culture at IUPUI, and David King, director of the Lake Family Institute for Faith and Giving. Goff and King will host scholars in a discussion of the relationship between religion and philanthropy.
IU School of Medicine accepting nomination for annual staff awards
IU School of Medicine has established two new staff awards honoring longtime staff members Deb Cowley and Lynn Wakefield, who retired from the school earlier this year.
These annual awards– the Lynn Wakefield Unsung Hero Staff Award and the Deb Cowley Staff Leadership Award– recognize IU School of Medicine staff members for exemplary performance in key areas. Descriptions and submission guidelines for these and other schoolwide faculty and staff awards are available. The deadline to nominate colleagues for the Cowley and Wakefield awards is Friday, May 18.