The IU Mexico Gateway, the fourth such office Indiana University has opened across the globe, provides resources to support activities that advance IU's mission in Mexico.
Enhancing Indiana University's reputation as a leader in global research and education is IU Mexico Gateway director Beth West, who has more than a decade of significant international program development and management experience overseas. She's worked with the Fulbright program in Colombia, with exchange programs at the Universidad Iberoamericana in Mexico City and, most recently, as director of the Council on International Educational Exchange study center in Guanajuato, Mexico.
Inside IU recently caught up with West during her whirlwind trip to the Bloomington and IUPUI campuses, where she made connections and built relationships with a variety of faculty and other administrators who will be working closely alongside her in the coming months and years. She spoke alongside International Gateway Offices director Ally Batten: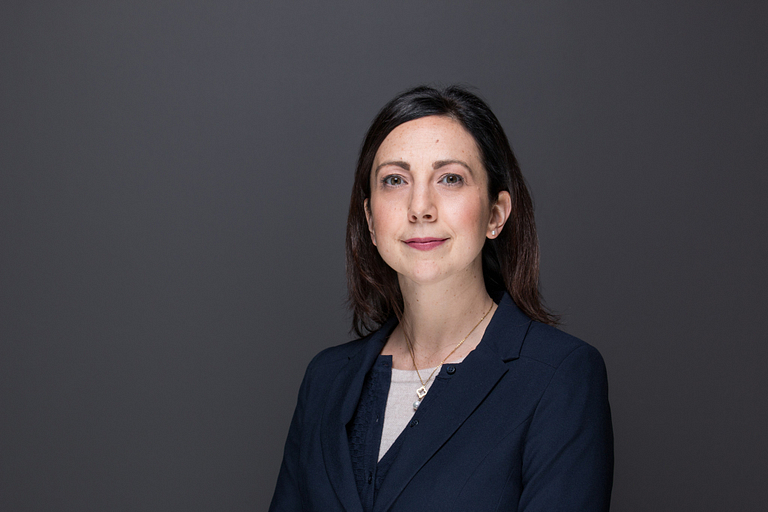 Q: Talk about IU's newest gateway office, which just opened in Mexico City. What's it like?
West: Our office is located on the campus of the National Autonomous University of Mexico, one of the most prestigious higher education institutions in Latin America. We're in a building that's very modern in design and houses a lot of researchers who are dedicated to finding solutions to the world's most pressing problems: food insecurity, poverty, major health crises.
Our office shares a building with other international offices for universities from North America, Europe and Asia, so it's very inspiring to be in this really new, innovative building, surrounded by all this great work and colleagues.
The space itself includes two meeting rooms with conference table and seating for up to eight and 10 people, respectively. It also includes a video conference suite that seats up to 22, and an auditorium that seats up to 100 with full audio/visual and video conference capabilities.
Q: Discuss how important this new gateway location is, both strategically and geographically.
Batten: IU's bicentennial strategic plan calls for extending its network of global gateway offices into Latin America. So this newest gateway is one of the university's top priorities. Choosing Mexico City was really solidified after IU President Michael A. McRobbie visited in 2016.
It's really an amazing city, and when he visited, we realized there are so many connections both at the university level but of course more broadly. Mexico is Indiana's second largest export market – last year trade between Indiana and Mexico surpassed $9.8 billion.
IU's relationship with the National Autonomous University of Mexico dates back to 1999, with a collaboration between IU and the Ostrom Workshop in Political Theory and Policy Analysis at IU. The workshop was co-founded in 1973 by the late Nobel Prize-winning economist and IU Distinguished Professor Elinor Ostrom. Other units – such as the School of Dentistry and the Department of Anthropology in the College of Arts and Sciences – have longstanding connections in Mexico.
During that same trip, President McRobbie formally inaugurated IU's new Mexican alumni chapter and met with other officials, including the U.S. Ambassador to Mexico; the Mexican Foundation for Education, Technology and Science; and Consejo Nacional de Ciencia y Tecnologia, Mexico's equivalent of the National Science Foundation in the U.S.
Q: What does the future hold for the IU Mexico Gateway office?
West: As with all of our gateway offices, we're here to provide guidance, support and access to funding opportunities, and we're looking to the university's faculty to really dive in and start utilizing our resources as they conduct research, host events and travel throughout the country.
We offer several opportunities for funding, including Global Gateway Seed Grants, the President's International Research Awards program, CAHI Global Gateway Grants and Overseas Study Program Development Grants.
That's also been a main priority for my visit to Bloomington and Indianapolis, to meet with faculty members and administrators across the university who already do wonderful work and have connections with Mexico to share the opportunities that are possible. It's been a fantastic visit – minus the snow – that's really helped me understand both campuses, their culture and objectives.