Learning should be a lifelong habit, even if it's not in a traditional, classroom setting. Luckily, IU faculty and staff can take advantage of IU Expand, an e-learning service launched in February 2017 that delivers professional development and continuing education coursework to the IU community and the general public.
Here are four courses or programs you probably didn't know you could take for free through IU Expand.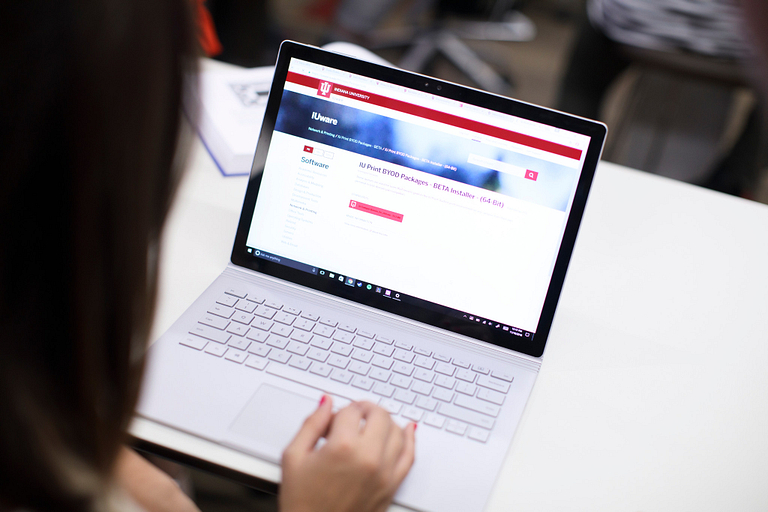 Email Security Fundamentals program
Faculty and staff can earn an email security certificate after completing five online courses.
The Business Email Compromise course teaches participants to identify scams that try to gain access to IU email accounts and spoof owners' identities to defraud the university, its employees or partners. The course also advises participants how to differentiate between types of scams and report them efficiently.
Four additional courses help participants spot malicious links, malware, ransomware and spear phishing.
Great Conversations
One of the biggest perks of working at IU is being surrounded by some of the most brilliant minds in the world. Now IU Expand has made it even easier for faculty and staff to hear from intellectuals about the future of higher education.
The Great Conversations course is a collection of professionally produced, faculty-curated conversations with intellectuals, scholars and researchers working on issues in the fields of pedagogy and practice in higher education. The conversations explore the greatest challenges to higher education in the present and foreseeable future and how teaching might provide a pathway to solutions.
Teaching Online Series
Are you developing an online course? The self-paced Teaching Online Series will help you plan effectively for learning outcomes, assessments, activities and content for the class. It also touches on topics like course structure, usability, visual design, accessibility, multimedia and course management.
The fact that the series is non-facilitated means you can work through the modules at your own pace, based on your needs and interests.
Programs Involving Children Training
In 2017, 166 camps for children under the age of 18 were conducted at IU campuses across the state. If you are involved in any of these programs, you should be adhering to the university's Programs Involving Children policy.
The policy was created to ensure the overall protection and safety of children involved in IU programs through the use of background checks, program registration, program-specific guidelines and an emphasis on the legal duty to report suspected child abuse and neglect.
Training concerning the policy is now available via IU Expand and more accessible than ever.
Have an idea for an IU Expand course? With approval from your school or department, you could list an e-learning offering. Email elear@iu.edu to share your idea and get more information.