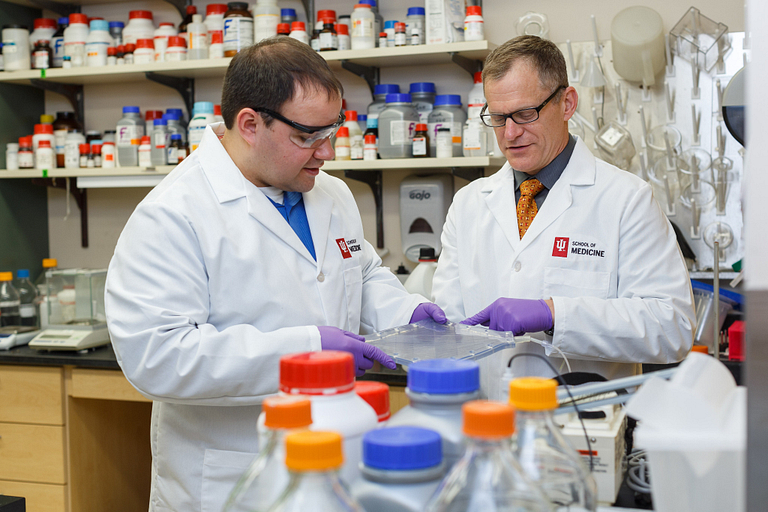 INDIANAPOLIS – Indiana Lysis Technologies LLC, which licenses intellectual property through the Indiana University Innovation and Commercialization Office, was named the best biotech invention at the 2018 McCloskey New Venture Competition.
IU School of Medicine researchers Nathan Alves and Dr. Jeffrey Kline founded Indiana Lysis Technologies to use nanoparticles to administer agents that digest blood clots in the lungs, also known as pulmonary embolisms. Alves is president and CEO, and Kline is vice president and chief medical officer.
Alves said the competition provided an opportunity to receive feedback from Midwest-based angel and venture capital groups about the company and its technology.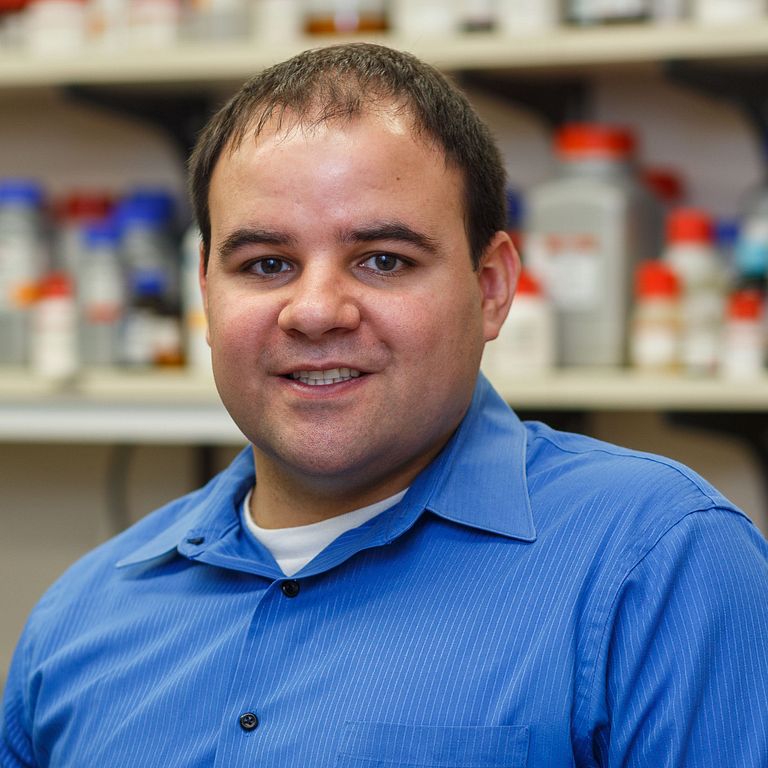 "Competing was a critical networking milestone as we look to grow the company and seek outside capital," he said. "Additionally, we won services offered by Michael Best & Friedrich LLP. We will utilize them to perform a patent analysis on our current pending patent as well as to better understand the patent landscape to ensure that ILT is positioned for successful growth in the area of nano-medicine."
A record 169 contestants applied for the competition. Teams submitted a 15-page business plan with market and financial projections. Semifinalists delivered a five-minute pitch, followed by one-on-one sessions with judges. Alves estimates that one-third of the semifinalists were based in the medical, biotechnology or pharmaceutical sectors.
Alves said Indiana Lysis Technologies will continue to develop and commercialize its nanoparticle technology.
"We will apply for SBIR and STTR grants from the U.S. Department of Health and Human Services," he said. "We will also continue to expand on our science and technology as we look to raise equity in the future."
About Indiana University Innovation and Commercialization Office
Indiana University ICO is tasked with the protection and commercialization of technology emanating from innovations by IU researchers. Since 1997, IU research has generated almost 3,000 inventions resulting in more than 4,500 global patent applications. These discoveries have generated more than $142 million in licensing and royalty income, including more than $115 million in funding for IU departments, labs and inventors.