Indiana University Bloomington will host BrainHack Global 2018, a unique conference that brings together researchers in a multitude of disciplines from across the globe to work together on innovative projects related to neuroscience. The event will take place May 2 to 4 in the newly constructed Luddy Hall.
Several regional BrainHack events will occur simultaneously in different cities across the globe. Up to 60 guests from across the United States and Europe will attend the Bloomington conference to participate in 72 hours of collaboration and social coding projects. The event will also feature a series of workshops, tutorial sections and research talks by keynote speakers.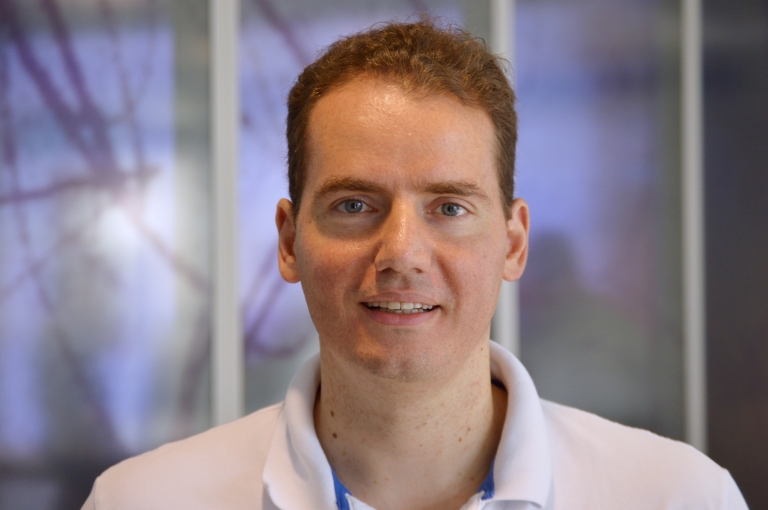 The chair of the event is Eleftherios Garyfallidis, an assistant professor in the new Department of Intelligent Systems Engineering in the IU School of Informatics, Computing and Engineering and the founder and chief engineer of DIPY, one of the largest brain-imaging software projects in the world.
Garyfallidis has been involved with BrainHack events as a speaker or co-organizer since the beginning of the program. After joining IU in 2016, he felt the university would benefit from one.
"I think these are exciting times for IU," he said. "We need to have people from the different departments and outside of the university working together to solve challenging problems such as figuring out brain mapping or preventing mental disorders. BrainHack events bring people together and, therefore, can radically accelerate innovation."
Unlike a more traditional conference, Garyfallidis added that BrainHack has a strong focus on "hands-on" coding, with participants actively working together to improve software used in brain-mapping research. He said he believes this approach is the future of academic conferences.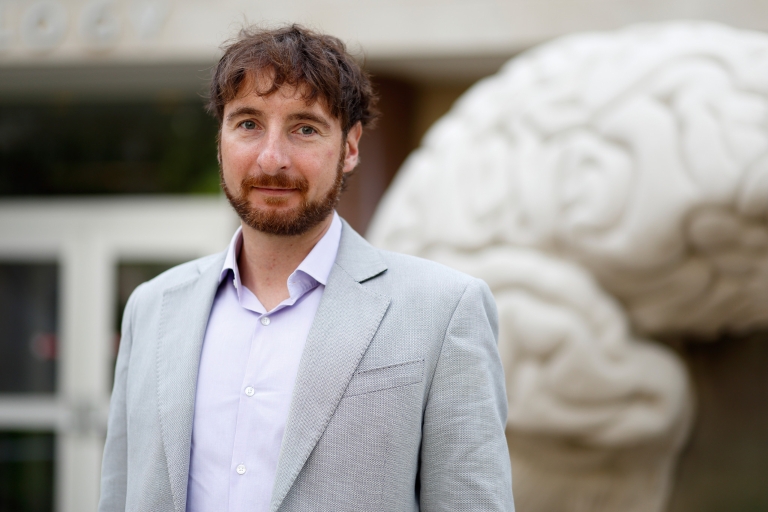 Other organizers include Valentin Pentchev, director of information technology for the IU Network Science Institute, and Franco Pestilli, assistant professor in the IU Bloomington College of Arts and Sciences' Department of Psychological and Brain Sciences.
All three researchers strongly advocated for the conference to be hosted at IU Bloomington since the event will significantly increase the university's visibility in the international engineering and neuroscience community.
"This is a trend that Bloomington is really becoming a node in the large international network of neuroimaging research," said Pestilli. "We really want to do that and push the idea that here in Bloomington, you can come and do high-profile computational neuroscience, network science and big data neuroscience."
The three-day event is open to all levels of expertise, including undergraduate students and the general public, but registration is required
In addition to BrainHack Global, IU Bloomington will host the Seventh Annual Midwest Cognitive Science Conference May 12 and 13 and the Emergent Area of Research Workshop on Learning in Humans and Machines May 14 and 15, both of which will bring together experts in neuroscience from across the country.
The conference aims to provide a forum for faculty and students to present their research on cognitive science to peers across the Midwest. The workshop will bring together researchers for discussions related to IU's first Emerging Award of Research Award, "Brains, Learning and Children," which aims to apply research on toddler learning to the improvement of machine learning and artificial intelligence.