BLOOMINGTON, Ind. – Failing or near-failing grades are mostly what the first year of the 115th Congress had to show for itself, according to the 12th annual Indiana University Center on Representative Government survey of academics who track the work of the legislative branch.
"The experts gave a mostly harsh, negative assessment of Congress, seeing it as a timid, weak institution in terms of its policymaking capability and inclination," said survey director Edward G. Carmines, Distinguished Professor, Warner O. Chapman Professor and Rudy Professor of Political Science at IU Bloomington.
The survey asked whether Congress is protecting its power from presidential encroachment, and 61 percent gave Congress a D or F grade on that. It asked whether Congress is fulfilling its policymaking responsibilities, and 63 percent gave a D or F. It also asked how well Congress relies on facts and data to reach conclusions: 52 percent gave a D or F.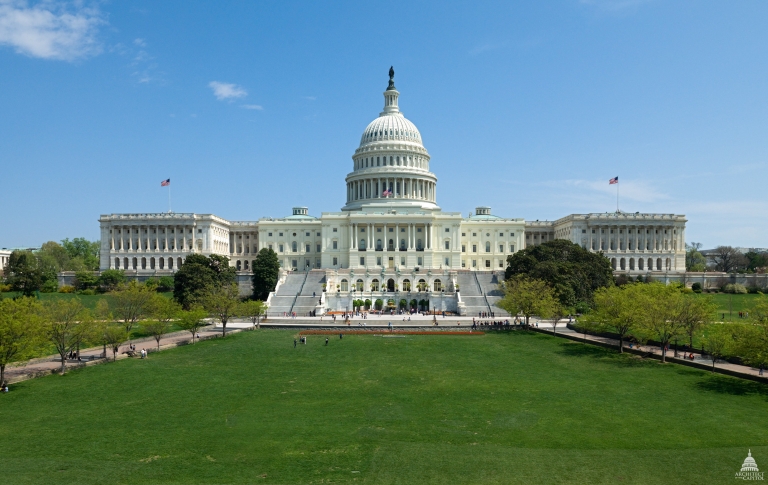 A majority of the experts also gave Congress D or F grades on "keeping special interests in proper bounds" and "representing the interests of the people." And 76 percent gave it a D or F grade on the past year's legislative record.
"The picture that we have is really a rather dim one," Carmines said.
The experts did give Congress passing marks in a few areas. On setting the legislative agenda, 34 percent gave an A or B and 39 percent gave a C. On making its activities open to the public, 39 percent of the experts gave an A or B, and 32 percent gave a C. On making a good effort to be accessible to constituents, 68 percent gave an A or B and 24 percent a C.
But those few bright spots were overshadowed by many negatives.
An astounding 82 percent said that grounding congressional policy debates in facts and expertise has decreased. Sixty-one percent gave Congress a D or F on considering the long-term implications of policy issues.
"Too often in Congress, extreme partisanship crowds out substantive problem-solving," said Michael M. Sample, IU vice president for public affairs and government relations and director of the Center on Representative Government. "Each party demonizes its adversary; respectful deliberation and civil discourse come to a halt."
The experts gave better ratings to the Senate than to the House. Seventy-nine percent gave the House a D or F on allowing "members in the minority to play a meaningful role." Only 29 percent had such a negative view of the Senate.
A full 92 percent gave the House a D or F on involving the proper level of compromise in the legislative process. For the Senate, fewer than half gave such poor grades.
In early 2017, with President Donald Trump new to office and Republicans holding majorities in the House and Senate, there was some sentiment that a unified government might lead to legislative action, enhancing Congress' image for effectiveness. But a year into the 115th Congress, no such boost is seen in the experts' survey.
Asked whether Congress would perform better in the future, 68 percent said there would be no change, and 29 percent thought things would get worse. The experts expected political polarization in Congress to remain as bad as it is or to worsen.
When the survey asked experts to identify the single most important thing Congress could do to improve its functioning, four responses rose to the top: restore "regular order" to its proceedings; reform campaign finance; improve compromise and bipartisanship; and restore competitive elections.
"In general, momentum in both parties seems to be moving toward the extremes, fueling a political debate that rejects the middle ground," said Lee Hamilton, who served 34 years in the House and is now a distinguished scholar at IU and a senior advisor to the Center on Representative Government. "We need leaders who can rise above the polarization and divisiveness that current politicians have done so much to exacerbate, and instead begin focusing on cooperation, collective purpose and the common good."
A section of the survey asked the experts to assess the public's interaction with and knowledge of Congress. Nearly half of the experts gave the public an A or B on contacting members of Congress about issues. Half gave the public an A or B on working through groups to influence Congress.
But 75 percent gave the public a D or F on understanding the main features of Congress. And 69 percent gave the public a D or F on understanding the role of compromise.
Data on Congress' performance in 2017 were collected online in January and February 2018; the survey elicited the opinions of a select group of 38 top academic experts on Congress from around the country.