Researchers from across the U.S. came together on the IU Bloomington campus May 14 and 15 to advance an emerging new science of learning.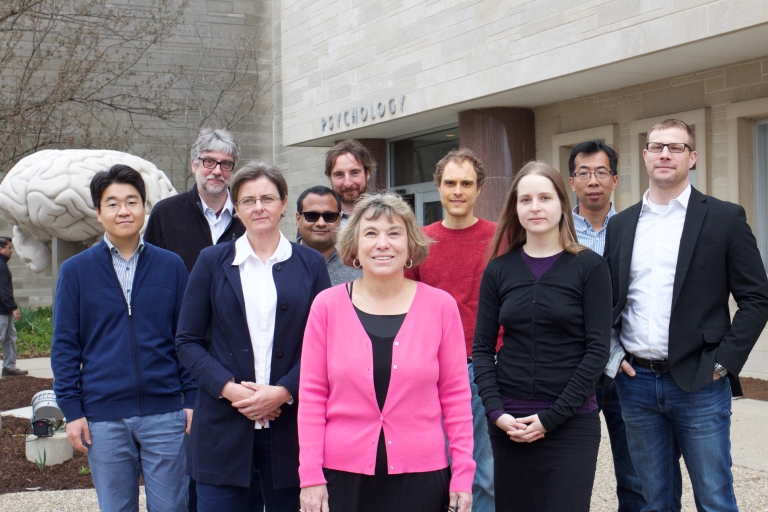 The conference, "Deep, fast and shallow learning in humans and machines," brought together computer scientists, neuroscientists, and developmental and cognitive psychologists for two days of formal presentations and informal discussions on "learning about learning." 
The conference was part of "Learning: Brains, Machines, and Children," the first three-year grant awarded under the IU Bloomington Emerging Areas of Research initiative.
The initiative is led by Linda Smith, IU Distinguished Professor and Chancellor's Professor of Psychological and Brain Sciences, who reflected on the project's many dimensions. "Some of it consists in doing great science, some in hiring new people, some in new collaborative grants and some in connecting out to the larger community," she said.
With the first three aims underway, the conference set out to achieve the last of these goals by bringing together "movers and shakers" at the intersection of human and machine learning – as well as a large number of students and postdoctoral researchers from around the world who represent the future of the field. The conference is part of IU researchers' effort to merge the university's strengths in human learning and machine learning, and make it a center for a newly emerging field of study.
Presenters at the conference included Brenden Lake, a cognitive psychologist from New York University who discussed the human abilities that machine learning and neural networks have yet to master, and Martha White, a computer scientist at the University of Alberta who presented a mathematical formula for "reinforcement learning" in machine learners, which Smith said suggested an intriguing new approach to human learning.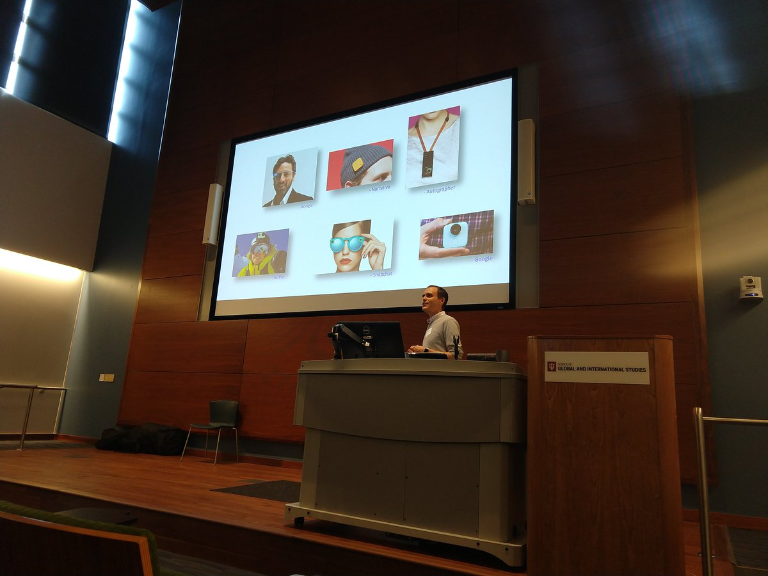 Another cognitive psychologist, Niko Kriegeskorte from Columbia University, explored how deep learning provides a framework for modeling the human visual systems and information processing in the human brain.
IU neuroscientist Franco Pestilli, an assistant professor in the Department of Psychological and Brain Sciences, explained the correspondence between brain networks and machine learning.
"Deep learning systems, themselves structured like neural networks in the brain, are difficult to understand, as is the human brain. By placing the two systems side by side and asking, 'How are these two things we don't understand similar?' we can better understand them both," he said.
Pestilli aims to build the virtual infrastructure that will enable high-level collaborations across these fields. He served as a key organizer for the conference.
He added that communicating across "disciplinary structures, methods and concepts" is no easy task, but it is critical to "building understanding, advancing scientific process and moving this important field into the future." The participation of young researchers learning early in their careers to move seamlessly between these fields is also key to this endeavor, he said.
More than 25 graduate students and postdoctoral researchers were able to attend the conference due to a travel grant from the William K. and Katherine W. Estes Fund, jointly established by the Association for Psychological Science and the Psychonomic Society. Additional support was provided by the IU Emerging Areas of Research Program, IU Program in Cognitive Science, IU Program in Neuroscience, IU Department of Psychological and Brain Sciences, and IU Network Science Institute. Pestilli's virtual infrastructure project can be found at brainlife.io.