IU Auditorium announces 2018-19 season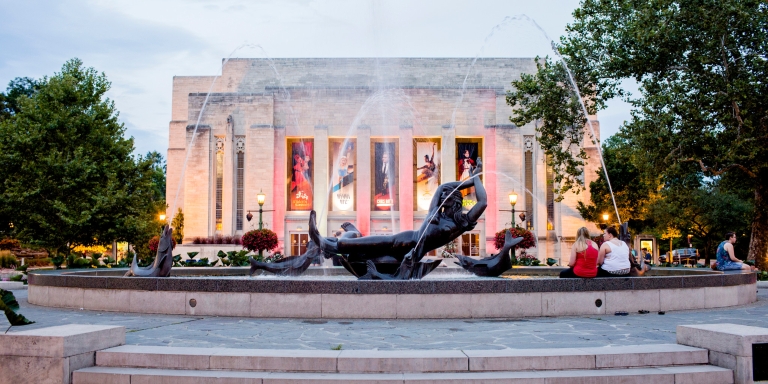 The Indiana University Auditorium 2018-19 season launches in October, featuring award-winning Broadway shows, contemporary and classical musical acts, dance, and family-friendly favorites. The season, which will run through April 2019, will include the shows "Chicago," "Elf the Broadway Musical," and "Rent." 
To see the complete list of events for the 2018-19 season or to get tickets, visit IUauditorium.com. Tickets are also in person at the IU Auditorium box office, open 10 a.m. to 5 p.m. Monday through Friday. 
IU's Jacobs School of Music and Kelley School of Business host Music-Business-Peace Summit
IU's Jacobs School of Music and Kelley School of Business will co-host their second annual live-streamed summit focusing on the intersections between music, business and peace May 11. In addition to Bloomington participants, the free Music-Business-Peace Summit will bring together national and international researchers via video-conferencing from 8 a.m. to 6 p.m. at the Jacobs School's William and Gayle Cook Music Library, Room M285.
The summit will include papers and panel discussions by faculty from the IU College of Arts and Sciences in addition to the Kelley School and Jacobs. Experienced leaders from across the globe will also present in areas such as peacebuilding in the arts, conflict resolution through performance, business ethics, El Sistema, Artful Learning and global policy.
Photojournalist, biologist to present 2018-19 Patten Lectures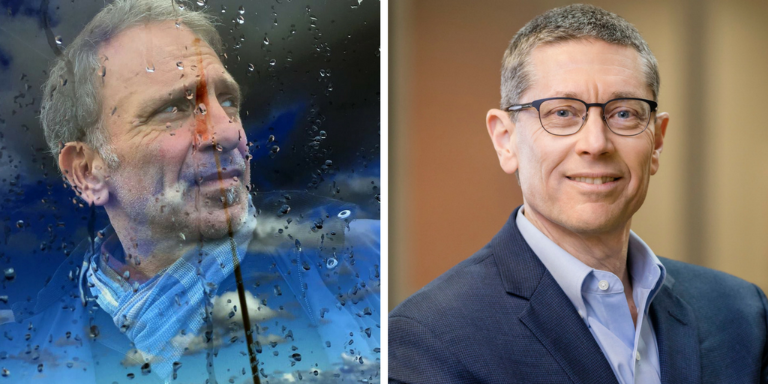 An accomplished photojournalist and an entomologist who uses genomics and systems biology to study the mechanisms and evolution of social life will present Patten Lectures at IU Bloomington during the 2018-19 academic year.
Yannis Behrakis, a photojournalist and senior editor with Reuters who has covered the refugee crisis in Europe, Africa and the Middle East, will lecture on Oct. 23 and 25. Behrakis began his career with Reuters in 1987 and has covered the civil conflicts in Croatia, Bosnia, Serbia and Kosovo; wars in Chechnya, Sierra Leone, Somalia, Afghanistan, Lebanon and Ukraine; the first and second Gulf wars; the Arab Spring in Egypt, Tunisia and Libya; and the Turkish-Syrian border conflict in Kobani.
Biologist Gene Robinson, the Swanlund Chair and director of the Carl R. Woese Institute for Genomic Biology at the University of Illinois at Urbana-Champaign, will lecture March 19 and 20. He also will be on the IU Bloomington campus Sept. 13 and 14. 
The lectures, which are free and open to the public, are sponsored by the William T. Patten Foundation under the auspices of the Office of the Vice Provost for Faculty and Academic Affairs.
Latino Faculty and Staff Council announces 2018 awards
The IU Latino Faculty and Staff Council presented its 2018 Latino Faculty and Staff Council Staff Awards on April 20. The awards and recipients were as follows:
Undergraduate Student Award: Sergio Gonzalez, senior majoring in Spanish and political science
Graduate Student Award: Ricardo Martins, Ph.D. candidate in Spanish and Portuguese
Staff Award: Nelda J. Montemayor, director of graduate admissions and enrollment for the School of Public Health-Bloomington
Faculty Award: Sonia Velázquez, assistant professor in the Department of Religious Studies and Department of Comparative Literature
Emerging Scholar Award: Paola Maria Hernandez Barón, Ph.D. candidate in the School of Education
Group/Event Award: De Pueblo a Pueblo
'Everybody Plays' brings IU Athletics, Bloomington special needs communities together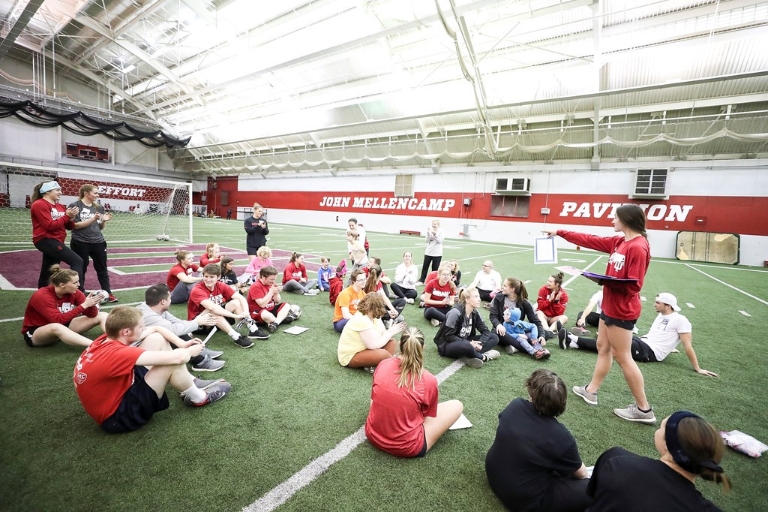 Everybody Plays, a sports program created by IU women's soccer player Allison Jorden and supported by the IU Department of Intercollegiate Athletics and the IU Excellence Academy, offers sports-themed events for athletes with intellectual and physical disabilities. The program creates a chance for them to interact and learn from current IU student-athletes.
While Everybody Plays is still in its infancy, it is off to a successful start. The inaugural soccer-themed event was April 5, attracting about 25 participants to the Mellencamp Pavilion. Last week a track-focused event welcomed more than 30 individuals. About 40 student-athletes signed on to participate in Everybody Plays.
IU Health Center offering hepatitis A vaccinations to staff, faculty
The IU Health Center is offering hepatitis A vaccines for staff and faculty, due to a regional outbreak that has led to the Indiana State Department of Health's identification of an increase of the infection.
Cases have been confirmed in several counties, with the majority being reported in Clark and Floyd counties.
If you're interested in receiving a vaccine, make an appointment with the IU Health Center using its online scheduling system. Cost is $109, which includes the injection charge, and the vaccine is typically covered by Anthem. Eligible staff or faculty members should bring their insurance card to the appointment. Please note: The IU Health Center is not a provider for the university's other plan, the IU Health High Deductible Health Plan.  
Egyptology student honored for IU master's thesis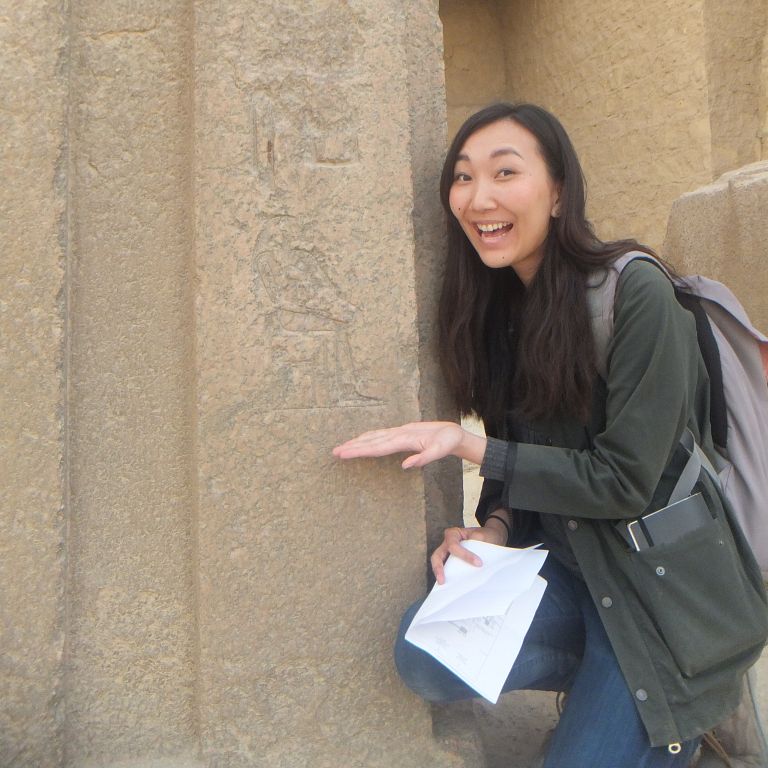 Hila Sugita, who earned an Master of Arts in Egyptology in the Department of Near Eastern Languages and Cultures, has received a Distinguished Master's Thesis Award from the Midwestern Association of Graduate Schools for work she completed at IU Bloomington.
Her thesis, "Uncovering the Dead: An Extensive Study of the Late Period Coffin Lid of Qnw-pw-s at the Eskenazi Museum of Art – Indiana University," included studying the history of the object, deciphering its inscriptions and making a three-dimensional model.
Sugita, now a Ph.D. student at Harvard University, was recognized at the association's annual meeting in April.