Stay updated on summer construction on campus
Several paving and construction projects will have an impact on pedestrian and vehicular traffic patterns this summer. 
For updated information, visit the Construction Alerts section of the Capital Planning and Facilities website. Alerts also may be viewed on the interactive campus map by selecting "construction" from the menu.
Changes coming to IMU restaurants
You may notice some changes when it comes to what grub you can grab at the Indiana Memorial Union this summer.
As Residential Programs and Services Dining and the IMU prepare to move campus dining in an exciting new direction, some restaurants will be undergoing renovation with new looks and new names while offering similar menu items. 
Stay tuned throughout the summer for more updates on campus dining changes.
WFIU and WTIU earn 50 awards in recent competitions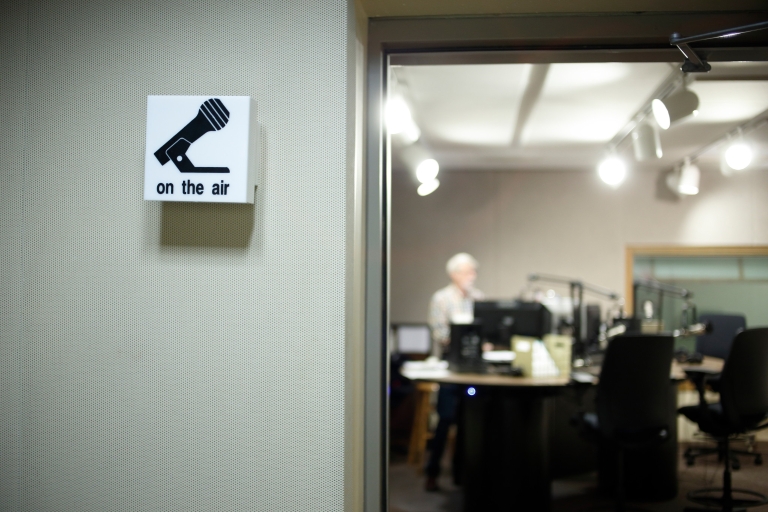 WFIU Public Radio and WTIU Public Television earned a combined total of 50 awards in regional contests this month.
The WFIU-WTIU News team won seven regional Edward R. Murrow Awards, for excellence in their innovation, social media, writing, investigative reporting, newscast, sports reporting and website. The team also received 18 awards, including Outstanding News Operation for WFIU, in the Indiana Associated Press Broadcasters Association 2017 contest.
The WFIU-WTIU News documentaries "Cannabidiol, Kids & Politics" and "Justice for All?" took first and second place, respectively, in the Best Public Affairs Program (Radio) category. "Justice for All?" also received first place in the Best Investigative Report (TV) category.
Inside IU Bloomington announces summer publication schedule
Inside IU Bloomington's summer publication schedule has been announced: It will publish June 5 and July 10.
Inside IU Bloomington will resume a regular publishing schedule Aug. 14. Happy summer!
Foreign ambassadors visit IU Bloomington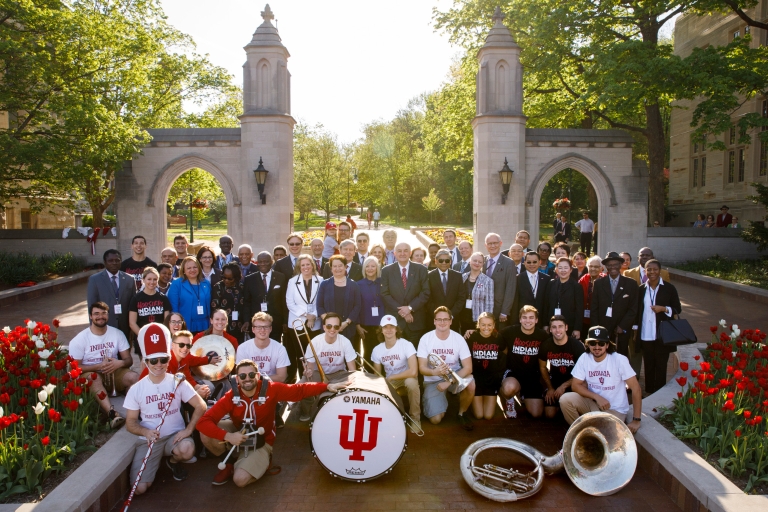 More than 30 foreign ambassadors – representing countries across four continents – joined Ambassador Sean P. Lawler, chief of protocol of the United States, for a visit to the IU Bloomington campus Monday.  
The visit engaged local business and community leaders, spotlighted America's heartland and highlighted the economic growth occurring throughout Indiana. Meetings also provided opportunities to create new global partnerships and boost trade and investment.
The ambassadors' visit was part of the 22nd Experience America trip with members of the foreign Diplomatic Corps.
Faculty and staff hired, honored
Read about recent IU staff and faculty honors and hires, including:
Janis Bolling, Media School advisor, who received the IU College of Arts and Sciences 2018 Advisor of the Year Award.
J. Kameron Carter, who will be joining IU Bloomington as a professor of religious studies.
Elizabeth Guertin, assistant vice provost for undergraduate education, who received the Michael C. Holen Pacesetter Award from the National Academic Advising Association.
Valerie Dean O'Loughlin, associate director for undergraduate education in IU Bloomington's Medical Sciences Program, who received the 2018 American Association of Anatomists Henry Gray Distinguished Educator award and was elected as a 2018 Fellow of the American Association of Anatomists.
Campus Children's Center hosts intergenerational program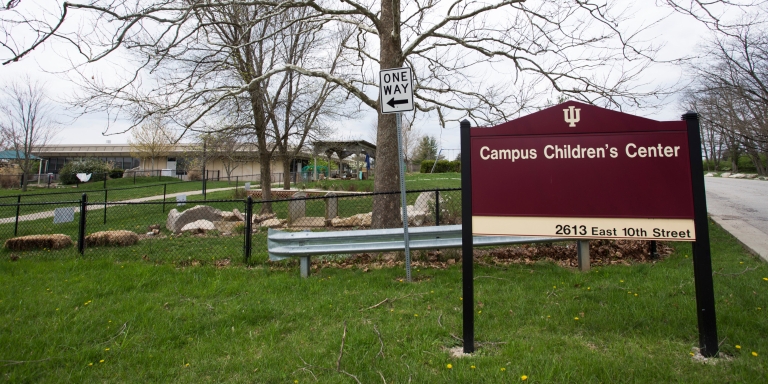 Campus Children's Center at IU's annual intergenerational open house will be from 10 a.m. to noon on May 19 this year. 
Families are invited to bring children, grandparents, grandchildren and others important to their family to explore photography, wood working, quilting, singing, yoga and other creative art activities together. 
Admission to the event is free.
College Arts and Humanities Institute names 2018-19 research fellows
IU Bloomington's College Arts and Humanities Institute has announced its 2018-19 research fellows:
Vincent Bouchard, assistant professor of French.
Ivan Kreilkamp, associate professor of English.
Stephen Macekura, assistant professor of international studies.
Kathleen Myers, professor of Spanish and Portuguese.
Ryan Powell, assistant professor of cinema and media studies.
Robert Schneider, professor of history.
Lisa Sideris, professor of religious studies.