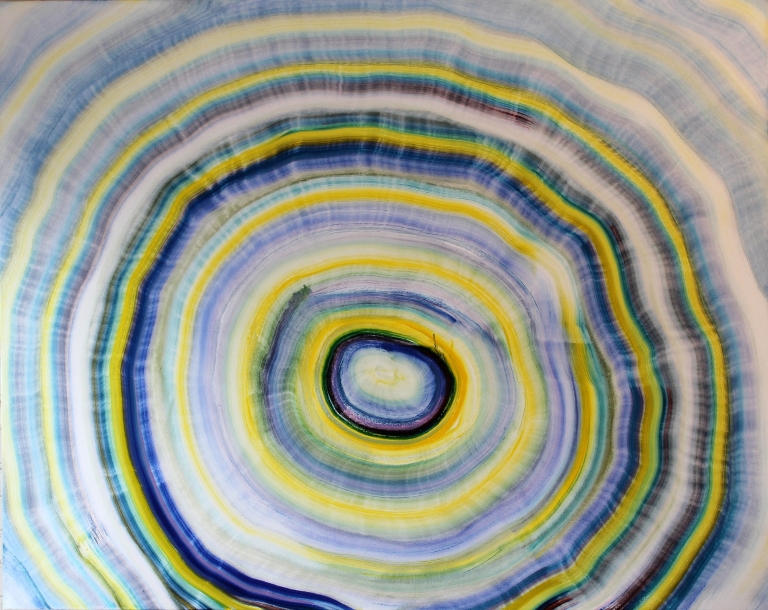 INDIANAPOLIS – This summer, faculty members of the Herron School of Art and Design at IUPUI will take the spotlight in the 2018 Biennial Faculty Exhibition, June 7 through Aug. 29.
A public closing reception will take place from 5:30 to 8:30 p.m. Aug. 29 in Eskenazi Hall, 735 W. New York St.
A tradition spanning four decades, Herron's Biennial Faculty Exhibition underscores the exceptional work being created by the school's acclaimed art and design faculty across all programs. Herron's faculty have exhibited nationally and internationally while leading the way in their fields and working across disciplines.
This year's exhibition features more than 60 works of contemporary art from the studio practices and research projects of 40 full-time, adjunct and visiting professors featuring installation art, intermedia, painting, sculpture, furniture design and more.
Artists represented in the 2018 Biennial Faculty Exhibition are Anila Quayyum Agha, Lesley Baker, Karen Baldner, James Brown, Doug Daniel, Stephanie Doty, Ray Duffey, Chad Eby, Matthew Eickhoff, Valerie Eickmeier, Vance Farrow, Brandon Fields, Reagan Furqueron, Anita Giddings, David Hicks, Robert Horvath, Katie Hudnall, Greg Hull, Lowell Isaac, Marc Jacobson, Sarah Jones, Ben Martinkus, Chaz Martinsen, John Collins McCormick, Mary McClung, Craig McDaniel, David Morrison, Jeanne Nemeth, Stefan Petranek, William Potter, Melissa Parrott Quimby, Danielle Riede, Cory Robinson, Meredith Setser, Jake Sneath, Shelley Spicuzza, Carolyn Springer, Sherry Stone, Liz Wierzbicki and Andrew Todd Winship.
The Galleries at Herron, located in Eskenazi Hall on the IUPUI campus, are free and open to the public during the summer, from 10 a.m. to 5 p.m. Monday through Friday.
Parking is available courtesy of The Great Frame Up Indianapolis until 6 p.m. in the visitor section of the Sports Complex Garage, west of Herron's Eskenazi Hall, or on the upper floors of the Riverwalk Garage, located south of the Sports Complex Garage. Visitors can park on any floor after 6 p.m. Bring your parking ticket to the Herron galleries for validation. Visit HerronGalleries.org for more information.
About the Herron School of Art and Design
Founded in 1902, the Herron School of Art and Design is the premier accredited professional school of art and design in the state of Indiana and is part of the thriving urban campus of IUPUI. Herron has more than 50 full-time faculty serving 11 undergraduate and three graduate programs and a curriculum that prepares graduates to be leaders in a world that requires a unique combination of creativity, conceptual skills and technical abilities. Herron is an engaged community and regional partner including five public galleries; community learning programs; and the Basile Center for Art, Design and Public Life.