IU Northwest to host free summer STEM camp for teens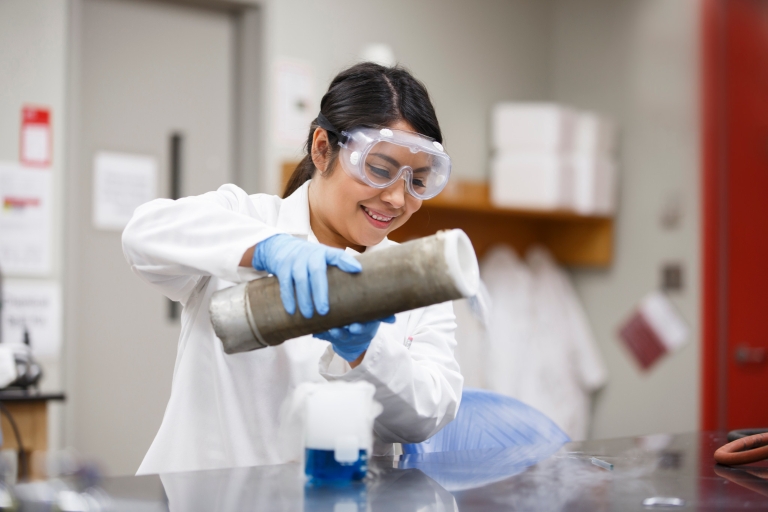 High school sophomores, juniors and seniors are invited to explore careers in science, technology, engineering and math at a free STEM summer camp, hosted by Indiana University Northwest, July 30 to Aug. 1.
Attendees will learn about biology, chemistry, computer information systems, informatics, math and geology through hands-on activities and experiments.
Materials and lunch are provided.
New website illustrates IU's impact throughout the state
A new website illustrates how Indiana University supports communities throughout the state. The site's data, including the number of alumni living in a specific region and the university's spending by county, was compiled through a multi-unit partnership headed by the IU Alumni Association.
"We have long known that our alumni are building a stronger Indiana, so it's fulfilling to see the actual numbers associated with their contributions, alongside the contributions of the university's many partnerships and programs across all 92 counties," said J T. Forbes, CEO of the IU Alumni Association.
The website's design allows visitors to select a county or region, with associated data appearing alongside a statewide map. Stories of personal impact are also featured. For example, users can learn about alumna Michelle Dayvault, executive director of Dress for Success Louisville, who has helped more than 700 women in southern Indiana take steps toward economic independence.
Story ideas can be submitted on the website.
IU Board of Trustees to meet June 14 and 15 at IU Northwest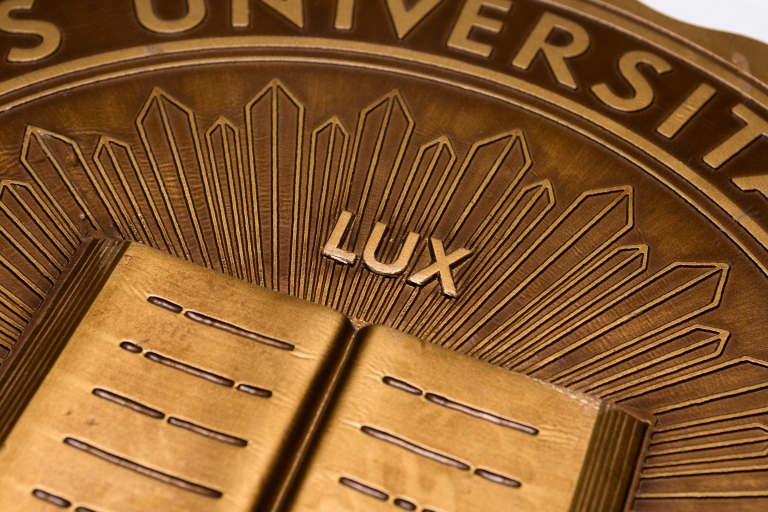 The IU Board of Trustees will meet Thursday and Friday, June 14 and 15, in Room 1010 in the Arts & Sciences Building at IU Northwest.
Indiana University will be live-tweeting from the meeting using the hashtag #IUBOT. A special edition of Inside IU will be sent to all subscribers and selected media outlets following the meeting of the IU Board of Trustees. Subscribe to receive the digital publication in your inbox.
IU School of Medicine research leads to new drug for rare bone disease
Research led by two IU School of Medicine faculty members has culminated in U.S. Food and Drug Administration approval of a new drug for patients with an uncommon, painful and deforming bone disease.
The drug, burosumab, treats X-linked hypophosphatemia, or XLH. The phosphate-wasting disease causes rickets and osteomalacia, or softening of the bones. It is typically inherited and affects more than 12,000 patients in the United States and one out of every 20,000 people worldwide. Patients are typically diagnosed with XLH as children and have bowed legs and short stature, experiencing bone pain and dental abscesses.
IU South Bend chancellor search committee announced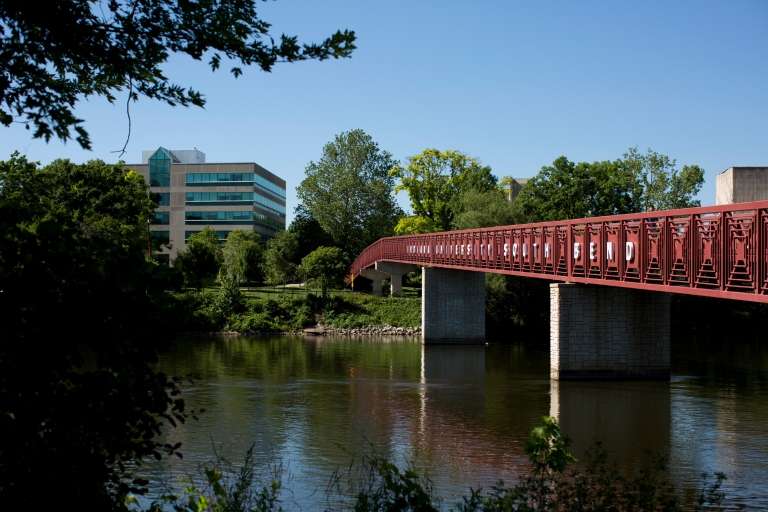 IU Executive Vice President for University Academic Affairs John Applegate has appointed a committee to identify candidates for the position of chancellor for IU South Bend. Kathryn Cruz-Uribe, chancellor of Indiana University East, will lead the 13-member committee.
The committee will conduct a national search to replace IU South Bend Chancellor Terry L. Allison, who is leaving at the end of the month. IU South Bend Executive Vice Chancellor for Academic Affairs Jann Joseph will serve as interim chancellor for the upcoming 2018-19 academic year.
Staff, faculty honored, promoted, hired
Read about recent IU staff and faculty promotions and hires, including:
Nan Goggin, who has been named dean of the Herron School of Art and Design at IUPUI.
Amy Jarecki, who has been named dean of students at IU East.
Universal zipline at Bradford Woods to offer campers a new level of accessibility
CHAMP Camp, a nonprofit that hosts a camp at Bradford Woods each summer for youth with tracheostomies and who require technological respiratory assistance, recently donated $170,000 to fund construction of an accessible ramp and staging area for a universal zipline.
When complete, the ramp will offer participants of all abilities a universal path to the top of the zipline, eliminating the pulley and haul systems previously needed to elevate wheelchairs to the starting platform. The ramp, designed pro bono by Indianapolis architectural firm arcDesign, is being built by Weddle Brothers Construction and will be complete this summer.