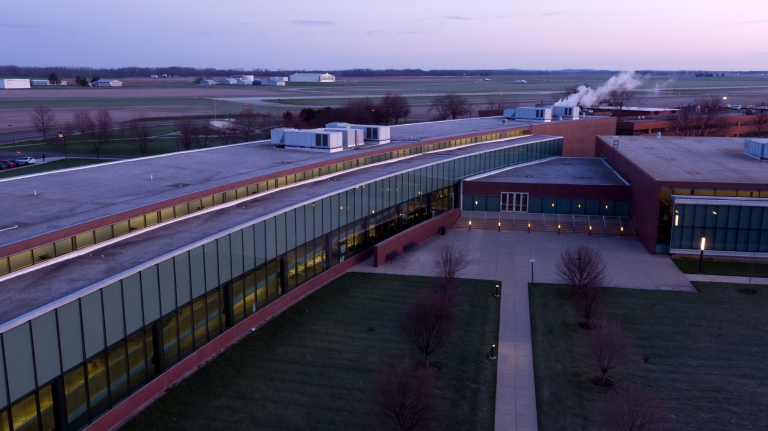 The Indiana University Board of Trustees has approved two new degrees on two campuses: a professional doctorate at IUPUI and a bachelor's degree at Indiana University-Purdue University Columbus.
Because of a Commission on Dietetic Registration ruling, students without a master's degree will no longer be permitted to sit for the Registration Examination for Dietitians beginning in 2024. This shift in the education model for registered dietitians and nutritionists prompted IUPUI to expand its offerings in the field. A new professional doctorate in dietetics will help students already trained as master's-level registered dietitians – and those who are not – to be on the same educational level as their peers in other health professions such as physical therapy or occupational therapy.
The program, which will be hosted by IUPUI's School of Health and Rehabilitation Sciences, will require students with master's degrees to complete 90 credit hours and those without to complete 108 credit hours. Fourteen new courses will be created to accommodate this new program, which will fulfill IUPUI's strategic goal of increasing its capacity for graduate education.
The trustees also approved a new Bachelor of Science in criminal justice in the Division of Liberal Arts at IUPUC. The majority of courses required for this major are already offered and popular at the campus. The proposed program will be similar to those at other IU regional campuses and will require students to complete 120 credit hours.
In addition to preparing students for careers as correctional officers, law enforcement and private security or for graduate education in areas like criminal justice, political science or law, the bachelor's degree in criminal justice will expose students to a variety of perspectives on the American criminal justice system and prepare them to be engaged citizens of the region.
The degrees approved by the trustees still await final approval by the Indiana Commission for Higher Education.