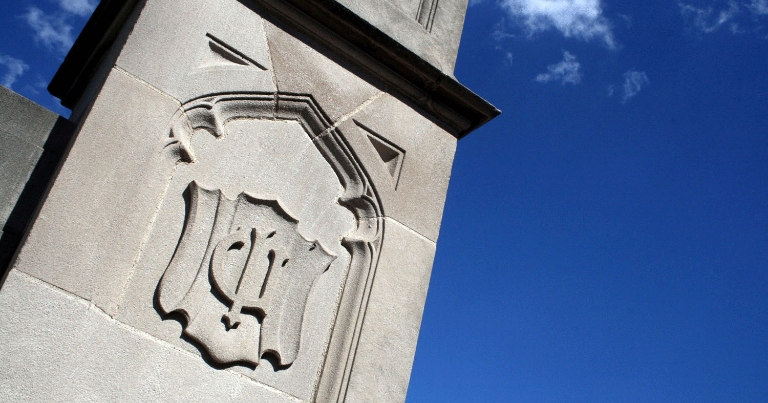 BLOOMINGTON, Ind. – The Indiana University Alumni Association will honor five individuals for their service to, and volunteer leadership of, the association.
During Cream and Crimson Weekend, June 7 to 9, the five alumni volunteers will receive the IUAA President's Award, established in 1993, to acknowledge their service to the organization. It is the highest award given by the alumni association to volunteer leaders.
The 2018 recipients of the IUAA President's Award are:
Peter Boonjarern, BS'00
Ross Miller, BS'04
Thao Nelson, BA'93, MS'96
Mary Ann Nunn, BS'78
E.G. White, BS'71, MBA'75
Peter Boonjarern
Peter Boonjarern has served the Thailand Chapter of the IUAA since 2004, first as a member of its board and then as the president, starting in 2010. He played a key role in re-establishing a relationship between IU and Thailand that started almost 70 years ago.
Through social media and events, Boonjarern brought together almost 600 of Thailand's alumni into a community that is built on pride and dedication to IU. He puts considerable effort into telling the story of IU alumni in Thailand through news releases, and he strives to make others aware of the significant impact our alumni are making on Thai society and beyond. He has also organized engagement events for alumni with IU President Michael A. McRobbie.
Ross Miller
Ross Miller has been involved with the Colorado Chapter of the IUAA for many years. His enthusiasm, passion, dedication and commitment to IU and the IUAA are proven through his efforts, including time spent as the chapter president.
Miller gives his time and talent to make sure all events or promotions succeed, and he is instrumental in raising funds for the Colorado Chapter's scholarship fund. He is a leader in organizing the chapter's sendoff for area students who are headed to IU, and he works to welcome new alumni who relocate to Denver.
Thao Nelson
Thao Nelson is the associate director of the Kelley School of Business Undergraduate Career Services Office. Each year during Asian Pacific American Heritage Month, she volunteers her time by serving as a guest speaker or liaison to community events. Her involvement in the End of the Year Recognition Program, which attracts dozens of participants from all disciplines at IU, is a testament to her willingness to dedicate time to students and do the work that makes education meaningful.
As both an Executive Council member and Board of Managers officer, Nelson has benefitted the corporate enterprise by contributing her expertise in organizational development, change management, executive and leadership development, and building cultures of service. She served as a board member for the Asian American Alumni Association from 2009 to 2013 and has been its president since 2012.
Mary Ann Nunn
Mary Ann Nunn is a charter member of the Alumni Board for IUPUC, created in 2004. She served in a variety of roles, such as the secretary/treasurer, vice president and president.
Nunn has chaired several committees over the past 13 years, including the student career prep and mentoring, fundraising and speaker series. She gave generously to the IUPUI Alumni Scholarship Fund, working on the Possum Trot fundraiser that raised more than $20,000.
She acted as a mentor to many business students and often recruits IUPUC accounting students. In 2006, she was elected an as IUPUC Board advisor. She partnered with the Reeves Foundation to support STEM needs on campus, which led to IUPUC receiving funds to create an education lab and to renovate the anatomy lab and a distance-learning classroom.
E.G. White
For most of his adult life, E.G. White worked for the IU Foundation, stewarding and guiding donations from alumni to their philanthropic causes for Indiana University. During his I Association presidency, White was a driving force to merge the two lettermen groups, the I Men's Association and the I Women's Association, under one umbrella of the I Association.
In 2000, White was awarded the Z.G. Clevenger Award, the highest honor that is bestowed upon a living I Man for lifelong service to Indiana University after one's playing days are over. He received the IU Foundation President's Medallion in 2002 and was inducted into the State of Indiana Football Hall of Fame in 2007.
The IU Alumni Association is dedicated to serving the university and its diverse alumni, students and friends. As one of the nation's largest alumni organizations, serving more than 650,000 graduates worldwide, the IUAA provides many programs and services to its members, nonmember alumni and the university. For more information, call 800-824-3044.