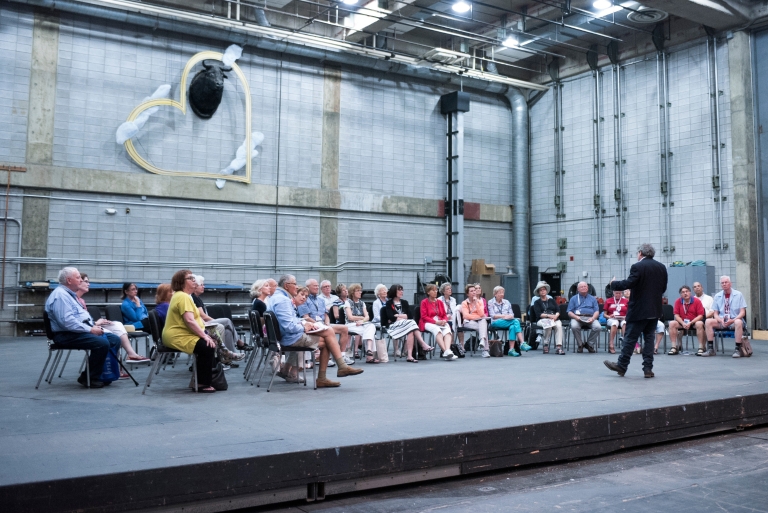 BLOOMINGTON, Ind. – Mini University, a weeklong learning vacation sponsored by the Indiana University Alumni Association, is sold out for its 47th annual program June 10 to 15 on the IU Bloomington campus. This year, 107 classes will be offered, with 113 IU faculty participating.
"Mini University 2018 is set to be another blockbuster week on the IU Bloomington campus," said Betsy Watson, Mini University co-director. "We have a terrific lineup of classes that vary in topic from typecasting in the theater to antimicrobial resistance; and from current U.S. relations in East Asia to the Great Lisbon Earthquake of 1755 – and everything in between. We bring together some of IU Bloomington's most amazing teaching faculty and create a week that is stimulating and energizing."
A conference check-in and brief orientation will take place in the afternoon of Sunday, June 10. That evening, a welcome dinner at the Indiana Memorial Union Tudor Room helps kick off the week. Classes begin Monday, June 11.
Courses convene in the IMU and at special locations, such as the Glenn A. Black Laboratory of Archaeology, the Musical Arts Center and Wylie House. Participants are also invited to participate in tours, films and social gatherings.
Though the program is sold out, those who wish to be added to a waitlist may call 812-855-6120.
Mini U started in 1972 with about 75 "students" experiencing a unique educational vacation program for adults. Participants brought their families, lived for the week in a college dormitory, and attended a variety of lectures and courses while their kids attended a children's program at the former Shawnee Bluffs camp on Lake Monroe.
Today, Mini U draws educators, retirees and other lifelong learners to the heart of the IU Bloomington campus for what has been ranked by Frommer's Budget Travel as one of the best learning vacations in the country.
The IU Alumni Association is a global alumni organization that brings some 650,000 IU graduates together to support one another and Indiana University throughout their lives. The IUAA activates IU's powerful network through lifelong learning, webinars, scholarship programs, live events and seriously fun traditions.
For more information contact Mike Mann, co-director of Mini University at mitmann@iu.edu, 812-855-4339 or 800-824-3044 or Betsy Watson, co-director of Mini Univeristy at bmwatson@indiana.edu or 812-855-5108.