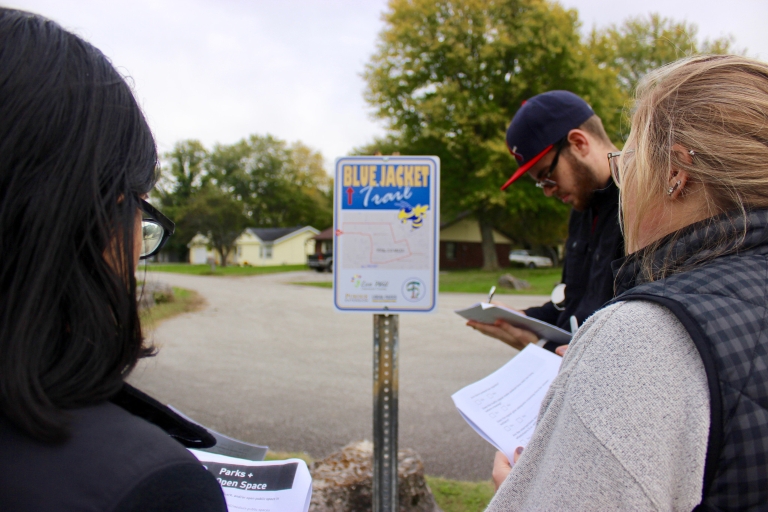 BEDFORD, Ind. – Indiana University's Center for Rural Engagement has announced plans to continue IU's partnership with Lawrence County as the county's participation in the first year of the Sustaining Hoosier Communities initiative draws to a close.
Through the center, IU School of Social Work professor and Lawrence County resident John Keesler conducted a survey of community perceptions of addiction and related mental health issues. Keesler will continue work with Lawrence County Sheriff Mike Branham and Bedford Mayor Shawna Girgis, and in concert with IU's Grand Challenges program on addiction, to develop strategies to foster and promote community wellness that fit Lawrence County's needs based on the survey's results.
"The work of Indiana University through the Sustaining Hoosier Communities initiative has been a tremendous asset to our community as we are putting many of the plans that have been developed into action," Girgis said. "We are especially grateful that we can continue our collaboration to determine how local leaders and organizations can best assist individuals and families that are impacted by addiction, given the ramifications that this issue has on every aspect of our community."
Through the pilot year of Sustaining Hoosier Communities, an initiative that brings IU Corps student and faculty engagement together with a community partner for one year, 20 IU Bloomington classes and their community leads launched 15 projects in Lawrence County. More than 550 students participated in community projects during the 2017-18 academic year.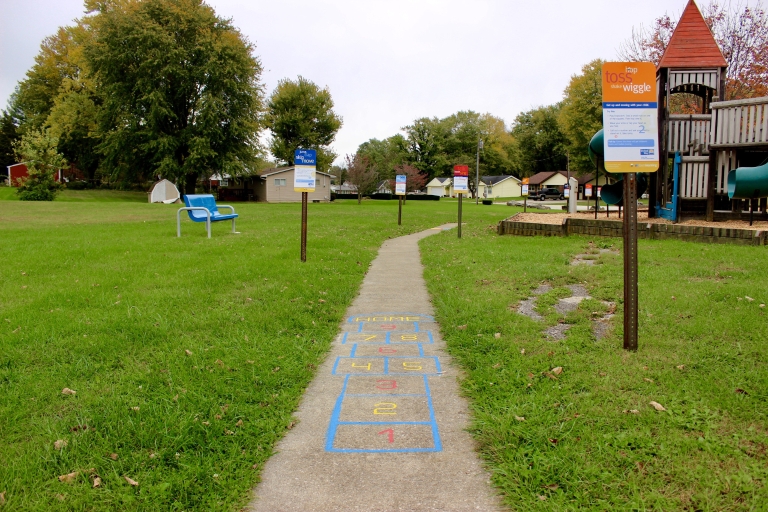 "We are energized and inspired by our collaboration with Lawrence County," said IU Center for Rural Engagement Executive Director Bill Brown. "Working together, we have created a foundation for a stronger community and a stronger campus through innovative projects and transformative experiences for residents as well as faculty, staff and students. We look forward to a continued, fruitful partnership with the county."
Projects included proposals for the recently decommissioned Avoca Fish Hatchery; research to establish an International Dark Sky Places designation for parts of Hoosier National Forest; a physical activity campaign for the city of Mitchell, promoting healthy opportunities and newly established trails; and a Complete Streets infrastructure proposal to improve roads and sidewalks that passed the Bedford City Council this spring.
In the second year of the Sustaining Hoosier Communities initiative, IU will work with Orange County, where planning is underway.
The Center for Rural Engagement connects the broad resources of IU Bloomington and its region through collaborative initiatives. The goal of the center is to improve the lives of Hoosiers through its work with partners to discover and deploy scalable and flexible solutions to common challenges facing rural communities. The center will connect with communities to build upon their many opportunities and assets, such as the natural beauty of the region; their family-friendly culture; and their many economic resources.