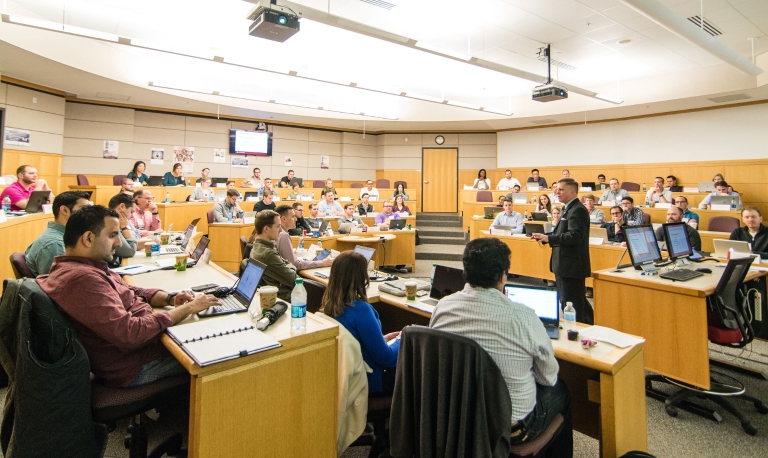 BLOOMINGTON, Ind. – Kelley Direct, the online MBA program of Indiana University's Kelley School of Business, moved up to No. 2 worldwide in rankings from QS Intelligence Unit, which also produces the QS World University Rankings.
Kelley Direct was ranked third a year ago. This also is the third consecutive year that it is the No. 1 program in the United States among 50 online MBA programs ranked by the London-based research organization. The sixth version of the rankings were released today at TopMBA.com.
The QS Distance Online MBA Ranking 2018 is based on data submitted by business schools and from international employers who hire MBA graduates. Criteria include employer reputation, student quality, market legacy, faculty and teaching excellence, class experience, and diversity.
Kelley Direct's established presence in the market continues to contribute to its overall ranking and it received a perfect score of 100 in the category "Establishment in Online Market."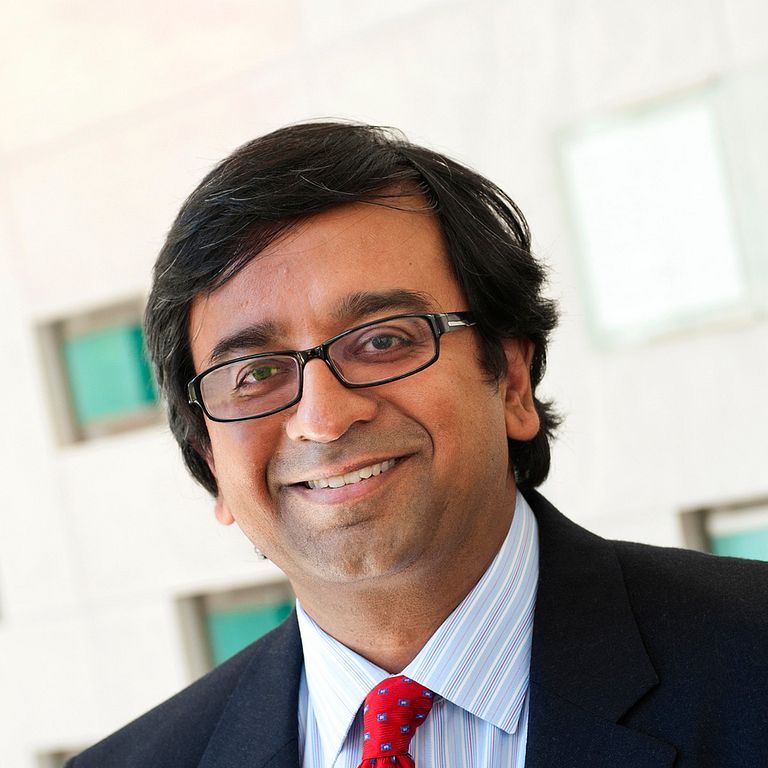 "With two decades of experience delivering our high-quality MBA online, the Kelley School of Business had the advantage of building – from the ground up – our infrastructure for delivering and supporting the online MBA," said Ramesh Venkataraman, associate dean of information and instructional technologies, chair of Kelley Direct MBA and MS Programs and the John R. Gibbs Professor of Information Systems.
Employers also ranked Kelley Direct highly. Using data from thousands of employers over the past five years, QS ranked Kelley third worldwide in this category, which makes up nearly a third of the score used to create the overall ranking.
"The Kelley School of Business has consistently taken the approach that students in our online program benefit from the same level of excellence, suite of services, and opportunities as students in our full-time MBA program on the Bloomington campus," Venkataraman said. "Students can expect to complete their MBA core classes with full-time Kelley faculty, have access to the same career coaches as our full-time students, and participate in domestic and global experiential learning courses that strengthen their skills.
"We work to ensure that online students are just as much a part of the Kelley family as students who complete their degrees on campus," he added.
For example, like their peers in the residential Full-Time MBA program, students in Kelley Direct benefit from a comprehensive professional development program and are assigned academic and career coaches, who they are required to meet with at various points in the program. They can take advantage of resources offered at the school's new $14 million Conrad Prebys Career Services Center.
Kelley Direct offers a wide array of choices, including the traditional MBA or specialized master's degrees in disciplines such as business analytics, finance, entrepreneurship and innovation, global supply chain management, marketing, or strategic management. Students regularly interact with faculty, both in and out of the classroom, and come to the Bloomington campus for Kelley Connect Weeks at the beginning of their first and second years.
The QS rankings follow similar top rankings for Kelley Direct from Poets & Quants, U.S. News & World Report and the Financial Times. Since 1999, more than 3,400 students have earned Kelley MBAs through Kelley Direct.
George Vlahakis is assistant director of communications and media relations, Kelley School of Business.