Cathrine E. "Cate" Reck, clinical professor in the College of Arts and Sciences' Department of Chemistry, has been awarded the 2018 Distinguished Service Award for Indiana University Bloomington.
The award, first presented in 1986, recognizes faculty leadership and dedication within the university, a discipline and the community. Recipients are chosen by a faculty committee under the auspices of the Office of the Vice Provost for Faculty and Academic Affairs.
"Dr. Reck has had a tremendous impact on education, not only at Indiana University but throughout the state," said Eliza Pavalko, vice provost for faculty and academic affairs. "Through her research, teaching and service, she has been a superior advocate for advancing the mission of the Department of Chemistry and enhancing the learning experience of students, and she been a mentor to many colleagues throughout the country and beyond."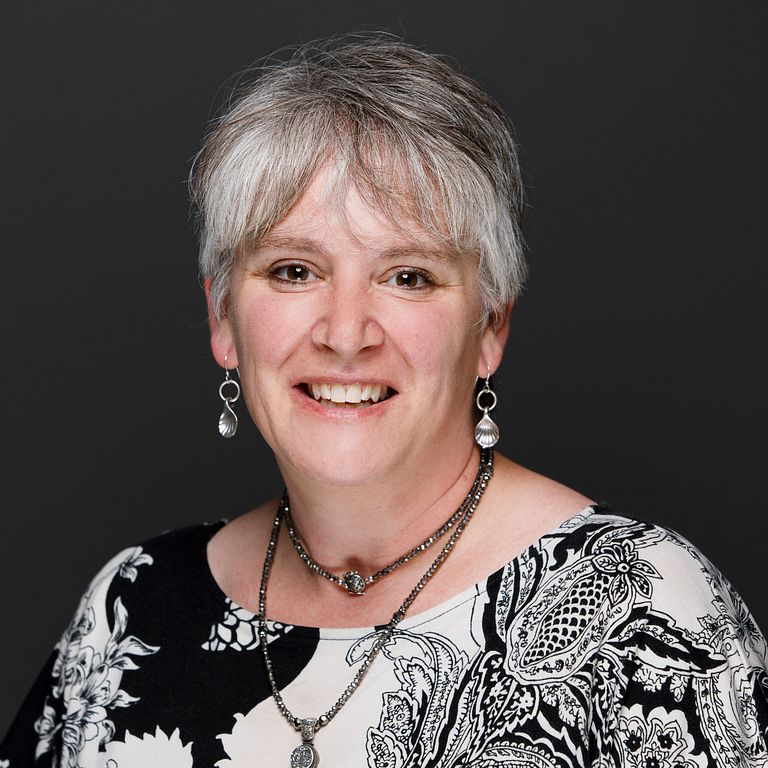 Reck, who came to IU in 2001, has served as the department's director of undergraduate studies since 2007. She has taught over 90 lecture courses and interacted with over 17,000 students. She has developed 18 new courses for the department, the College of Arts and Sciences and other units, and she has overseen 60 courses related to undergraduate research, capstone thesis, undergraduate assistant instructors and undergraduate internships.
In 2014, she received a Cottrell Grant that gave her the opportunity to revise a graduate course, C500: Professional Development Seminar, designed to improve teaching by associate instructors through focus on teaching, time management and professional skills.
Reck has chaperoned a spring break service trip since 2003 that takes 20 students each year to places such as the Dominican Republic, Ecuador and Guatemala, through the nonprofit Timmy Global Health. In 2015, she added a service trip for 10 students to the Dominican Republic to focus on clean water goals in developing nations. These service trips complement a two-credit course that accentuates the learning goals achieved by the students.
Reck has served on myriad committees, including curricular, promotion and awards. Stephen Jacobson, Bair Chair in the Department of Chemistry, attributes a near doubling of the number of chemistry majors in part to Reck's leadership. She has chaired the department's undergraduate awards committee for a decade.
In her capacity as Advance College Project liaison, she oversees training of high school teachers who guide and promote the IU chemistry curriculum throughout Indiana and serves as a conduit to bring the best science students to IU. As director of undergraduate studies, she also works with the College of Arts and Sciences' staff on enrollment issues.
Universitywide, Reck is a faculty marshal at IU ceremonies and serves on hiring committees, departmental curricular committees and the Committee on Undergraduate Education for the College of Arts and Sciences. She has served for several years as the science representative to the university Core Transfer Committees, as chair of the Core Transfer Library Science Committee and on the Core Transfer Library Chemistry Committee. In this capacity, she has worked toward strengthening cooperation between IU and Ivy Tech Community College.
Reck was program chair for the 2008 Biennial Conference on Chemical Education, which brought 1,500 chemistry educators to IU. She resumed this role for the 2018 conference at Notre Dame. She earned a B.A. in chemistry from Kalamazoo College and a Ph.D. from Wayne State University, where she did her research in organometallic chemistry.
A reception to honor Reck and the 2018 Provost Professors, Wells Professors and Sonneborn Award recipient will take place in the fall. The program will include presentation of the annual Sonneborn Lecture.