When Indiana University Hilltop Garden and Nature Center volunteer Linda Heath first learned about the Shakespeare gardens being grown across America a few years ago, she sprang into action.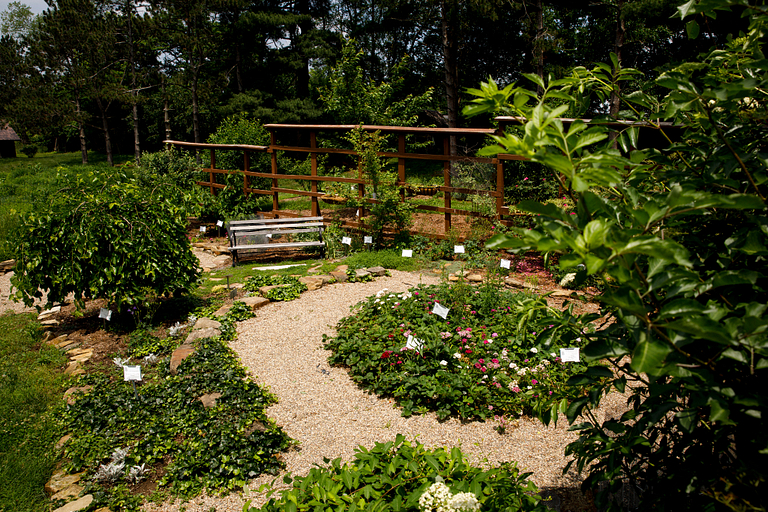 With the help of Hilltop Garden coordinator Lea Woodard, IU landscape architect Mia Williams and Monroe County master gardeners Charlotte Griffin and Bob Baird, Heath began a journey to create IU's own garden full of plants mentioned in Shakespeare's literature and grown during the era in which he lived and wrote.
The team created a master list of plants from the Shakespeare Gardens at Brooklyn Botanic Garden and Northwestern University. Then they chose which of the plants would adapt and flourish in Bloomington's climate. When deciding the garden's layout, they referred to the book "Plant-Lore and Garden-Craft of Shakespeare"by Henry Ellacombe.
They broke ground on the garden in 2014. Since then, Heath has worked constantly to maintain the space with new plants every season.
As she walked around the garden recently, she explained each plant's significance and its suitability to Indiana's climate.
Each plant bears a label indicating the scientific name, size and blooming period, its sun, shade, soil and water requirements, and quotes about the plants from Shakespeare's literature. Some examples of the wide range of plants being grown are sweet peas and carnations, which were popular in Shakespeare's time and are mentioned in his work, "The Winter's Tale."
"Creating this garden became a wonderful learning experience," Heath said. "We wanted to make it extremely educational, so we created these labels so that when people come, they have the ability and knowledge to grow these plants in their own garden."
Heath said her dream of creating the garden wasn't necessarily from an interest in Shakespeare himself or his literature but stems from a love of the plants that grew during the time period. She gained a deeper knowledge of his literature through growing the garden and believes that others can as well.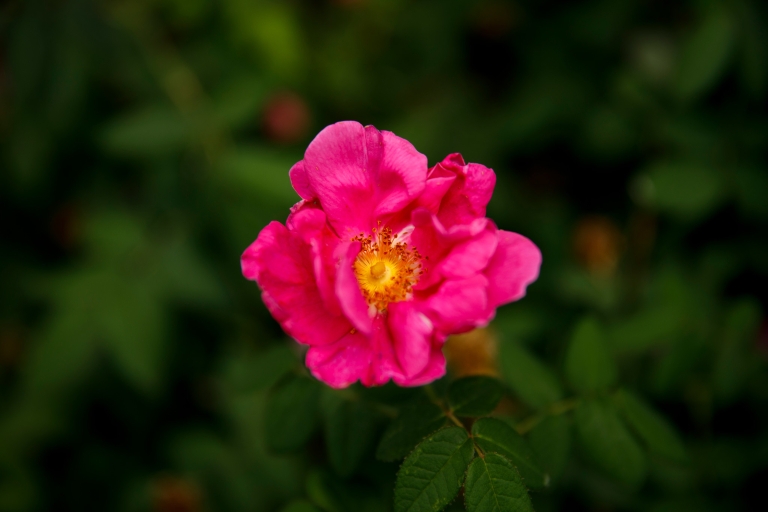 Heath enjoys hearing what her visitors, including preschool classes, have to say about the garden.
"I once had visitor who was so excited to find out that Hilltop had a Shakespeare Garden," she said. "He had just visited New York and told me his father went to the Central Park Shakespeare Garden every single day."
The garden at Hilltop is still expanding today. The Bloomington Garden Club recently awarded a grant to purchase a wooden archway that will be placed at the entrance of the garden. It is surrounded by numerous other visitor-friendly gardens, such as the Shade Garden and the Edible Campus Garden.
"It's like an oasis in the middle of a busy campus," Heath said.