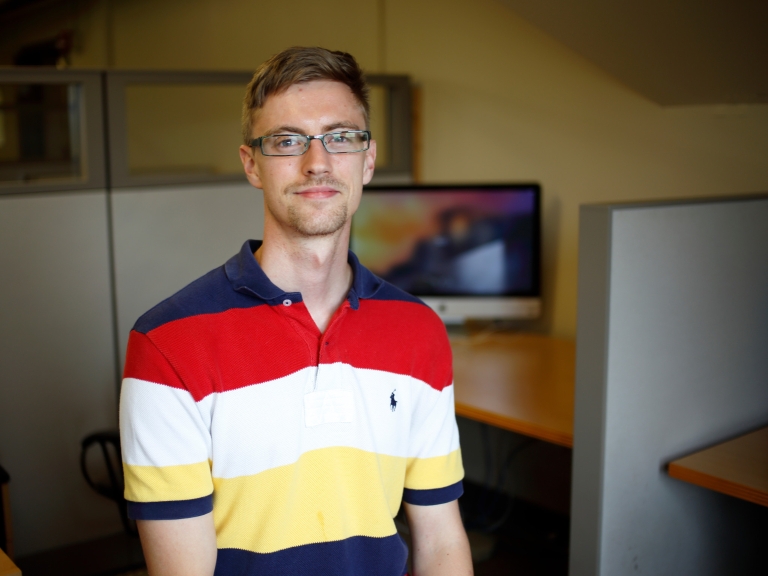 The spread of fake news is no game, but to recent Indiana University graduate Mihai Avram, a game just might be the solution.
As a graduate student in the IU School of Informatics, Computing and Engineering, Avram developed a mobile app called Fakey to help combat the spread of fake news on social media. It is available to download for both Android and iOS.
The news literacy game places users in a simulated social media environment where they can share, "like" or fact-check articles. Users are given feedback for their actions and earn points if they share stories from legitimate new sources, or if they fact-check articles from false or misleading reports or other types of misinformation.
The journey to creating the game began nearly two years ago when Avram began collaborating with his primary advisor, Filippo Menczer, a professor in the School of Informatics, Computing and Engineering who studies how misinformation spreads online. Inspired by the design of the mobile dating app Tinder, the pair wanted to create something similar for fake news.
"I thought it was a brilliant idea; it was very simple back then," said Avram, who recently graduated in May with his master's degree from IU. "That was the initial pitch of the app, and ever since, it has evolved much more."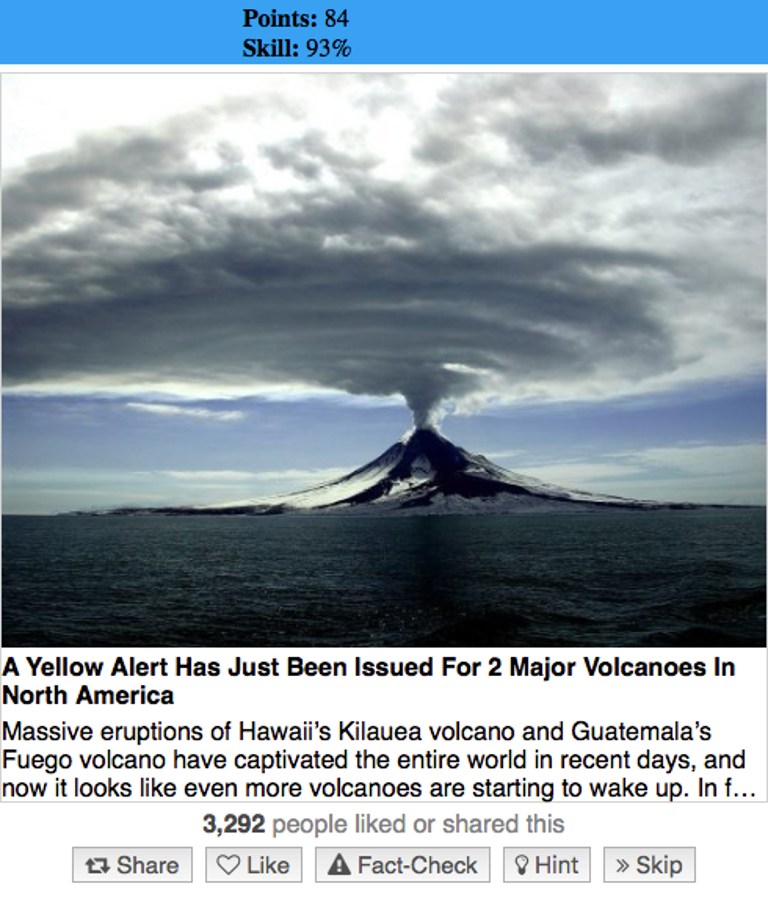 After completing a bachelor's degree in mathematics at Purdue University, Avram decided to pursue his master's degree in applied computer science at IU to work on problems that would make a difference.
"I always wanted to create an app that creates value or serves a purpose," he said. "Fakey is something that a lot of people can use, but it also solves a problem in terms of fake news. The game teaches people who use social media that, even though thousands of people have been sharing a given article, it doesn't mean that article is credible or is good information."
These lessons are not only valuable to consumers but also provide a better understanding of people's online interaction by how they play the game, he added. The overall goal is to teach media literacy so people will experience "a more truthful media experience."
As people play the game, the team will also learn more about how players distinguish between accurate and false information. This data could yield insights to help curb the spread of misinformation online.
Avram describes the development of the game as a "slow-and-steady" process, working a few hours a day in its beginning stages and up to 18 hours in one day closer to the game's release. He credits his computer science classes, his advisors and other postdoctoral researchers for helping him along the way.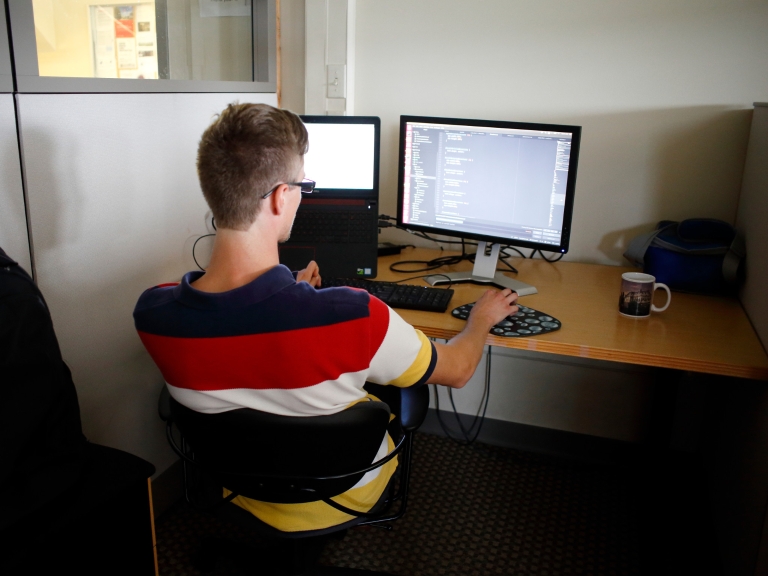 "If I got stuck on something, I could always look it up or learn on my own; however, certain things are very difficult to look up, or you just don't know what the problem is," he said. "That's when one of my advisors would help me out."
He also worked with Elaine Monaghan, professor of practice in The Media School, who provided feedback on the content and layout, including suggesting adding short descriptions under the headlines.
He also sought out advice from Menczer's media contacts. Many were impressed with the app, and some talked about incorporating Fakey into classrooms.
"We have received advice from a number of journalists and fact-checkers, people who are affiliated with this cause," Avram said. "They have given us a lot of feedback on improving the game design and media literacy aspect."
Avram also has plans for the game in his new role as a Ph.D. student at the University of Illinois Urbana-Champaign. He hopes to expand the app into other countries and languages. He also sees the app helping players overcome their own biases, by helping them realize that articles written from other political points of view are not necessarily fake or uninformative.
"Three semesters ago, Filippo and I spoke about how we would create such a game, and it was just brainstorming," Avram said. "Now we're teaching people how information should be shared. It helps solve a problem, and it's something that I enjoy doing."