BLOOMINGTON, Ind. – Gifts totaling $2 million from Indiana University alumni Jeff and Marcia Fettig and the Whirlpool Foundation will support IU Kelley School of Business efforts to attract and retain top faculty, provide scholarships to students, and strengthen its initiatives in digital intelligence and social entrepreneurship.
Fettig joined Whirlpool 37 years ago and stepped down as CEO last year after 13 years leading the company; he remains chairman of the board. In recognition of his service, the company's foundation donated $1 million to the Kelley School, and the Fettigs are matching this gift.
"Jeff and Marcia's personal and professional relationships with the Kelley School have had a tremendous impact that continues to create momentum for students and faculty," said Idalene "Idie" Kesner, dean of the Kelley School and the Frank P. Popoff Chair in Strategic Management. "They truly exemplify what it means to be one of our graduates: to work hard, put their heart and soul into everything they do and to use their talent to help others."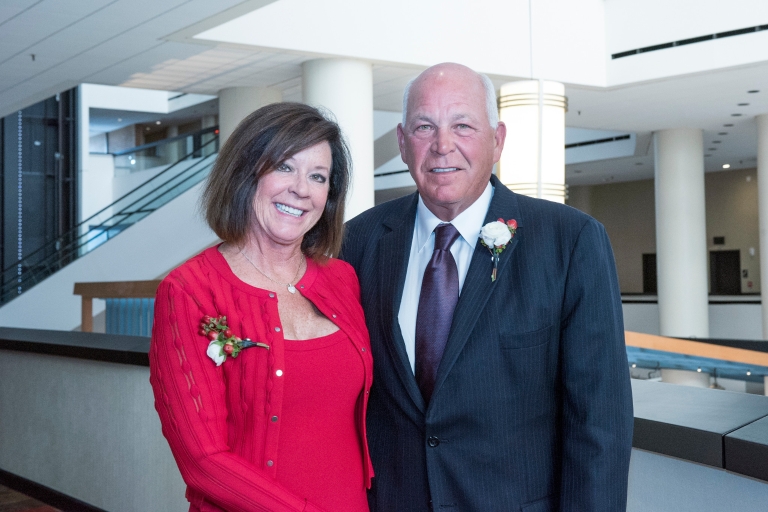 Proceeds from this gift will go toward a faculty leadership program, which will help Kelley remain competitive in an increasingly aggressive academic arena as well as attract and retain distinguished professors and lecturers.
The gift also will support Kelley's new Digital Intelligence Initiative, which helps faculty better prepare students for careers involving emerging technological innovations. The initiative, announced in September, will direct students to solve business problems using current and soon-to-be leading practices in business analytics, cloud computing, augmented reality, pervasive technologies, the Internet of Things and machine intelligence.
"In our rapidly changing global economy, it's vital that the Kelley School and their faculty are among the thought leaders, pushing students forward toward the boundaries of business thinking and intellectual curiosity," Jeff Fettig said. "This was very true when Marcia and I graduated and is even more true today. On behalf of us both, it is in recognition of the positive role IU played in our lives that we together are pleased to give back to help the students of today realize their own dreams of tomorrow."
A portion of the gift will also go to scholarships for undergraduate students and graduate students in the Kelley Direct online MBA program. Preference for the undergraduate scholarships will be given to students from Tipton County, Indiana, where the Fettigs grew up, and Berrien County, Michigan, home to Whirlpool. Preferred recipients of the Kelley Direct fellowships will be current Whirlpool employees.
"We also are thankful for our relationship with Whirlpool," Kesner said. "It is an excellent example of a company that strives to make a positive difference in communities around the globe through social and environmental responsibility, and we appreciate its support."
A notable example, Kesner said, is the support shown to Habitat for Humanity. Since 2010, Whirlpool has sponsored an annual IU campus build for a deserving Monroe County family, and Fettig was an early supporter of what was then a unique setting for a Habitat build. More than 10 Habitat builds around the globe last year – including the 2017 IU campus build – were supported by Whirlpool in Fettig's honor, and those homes were fully equipped with Whirlpool-brand appliances.
The build is just one example of how socially conscious students and alumni at Kelley are striving to make a difference in local and global communities through education, service, career development and leadership opportunities. The gift from the Fettigs will help expand initiatives of the school's hub for those activities, the Kelley Institute for Social Impact.
For several years, the institute has primarily engaged undergraduate students and provided them with opportunities to network with change makers and discover meaningful careers in social entrepreneurship. A portion of the Fettigs' gift will support a new initiative to provide a similar experience to students and provide consulting services to small businesses in Indiana and Michigan.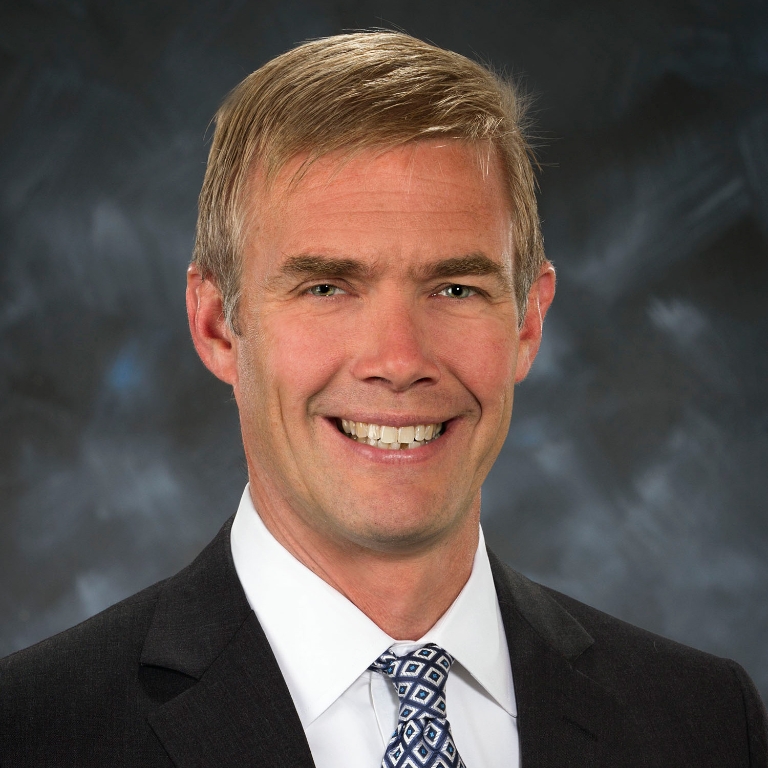 "One of the real hallmarks of Jeff's tenure as CEO was his active commitment to helping younger employees of Whirlpool gain the experiences they would need to be strong problem-solvers for our company and for the communities in which we operate," said Jim Peters, Whirlpool's chief financial officer. "On behalf of all Whirlpool employees and especially my fellow IU alumni, the gift in honor of Jeff and Marcia Fettig is one intended to reflect their philosophy of giving back but also expecting to see a measurable impact as a result. We know that every gift made to IU achieves that and more."
The Fettigs' generosity previously has touched other schools and campus units on the Bloomington campus, including the School of Education, the IU Student Foundation, the IU Alumni Association and class campaigns.
While a student at IU, Marcia Fettig participated in the IU Student Foundation and was a member of Alpha Phi sorority. She graduated in 1978 with a bachelor's degree in elementary education, later completing her master's degree in reading in 1980.
After graduating with highest distinction from the Kelley School of Business in 1979, Jeff Fettig pursued his Master of Business Administration in finance, also from the Kelley School, in 1981. Last year, the Fettigs were honored by the IU Foundation with its Keystone Award, which recognizes individuals who have shown exemplary volunteerism and generosity.
These gifts count toward the $3 billion campaign, For All: The Indiana University Bicentennial Campaign, and a portion of the gifts qualify for the campaign's match, effectively doubling the impact of the gifts.
For All: The Indiana University Bicentennial Campaign is taking place on all IU-administered campuses, including IU Bloomington, IUPUI, IU East, IU Kokomo, IU Northwest, IU South Bend and IU Southeast. The campaign will conclude in June 2020 to coincide with IU's bicentennial year celebration. To learn more about the campaign, its impact and how to participate, visit forall.iu.edu.