BLOOMINGTON, Ind. – Indiana University researchers are developing a patent-pending tool to help elementary students, including first- and second-graders, understand science concepts like complex systems.
Kylie Peppler, Joshua Danish and Armin Moczek invented BioSim, a system that includes wearable 3D indoor positioning sensors, push toys and puppets. Peppler and Danish are associate professors in the School of Education; Moczek is a professor of biology in the College of Arts and Sciences.
Peppler said BioSim was created to introduce students to the idea of complex systems, which are collections of interdependent and interrelated elements. Students either wear bee puppets on their wrists or play with ant-shaped push toys during class. They take the perspective of the insect when they use the toys in the classroom.
"Their goal is to collect food as efficiently as possible and communicate with the community to make sure others can also collect food efficiently. There's lots of smiling, giggling, exclaiming and collaborating," Peppler said. "At other times, the students watch simulations on a projection screen, pointing out things they are noticing and explaining why they are happening."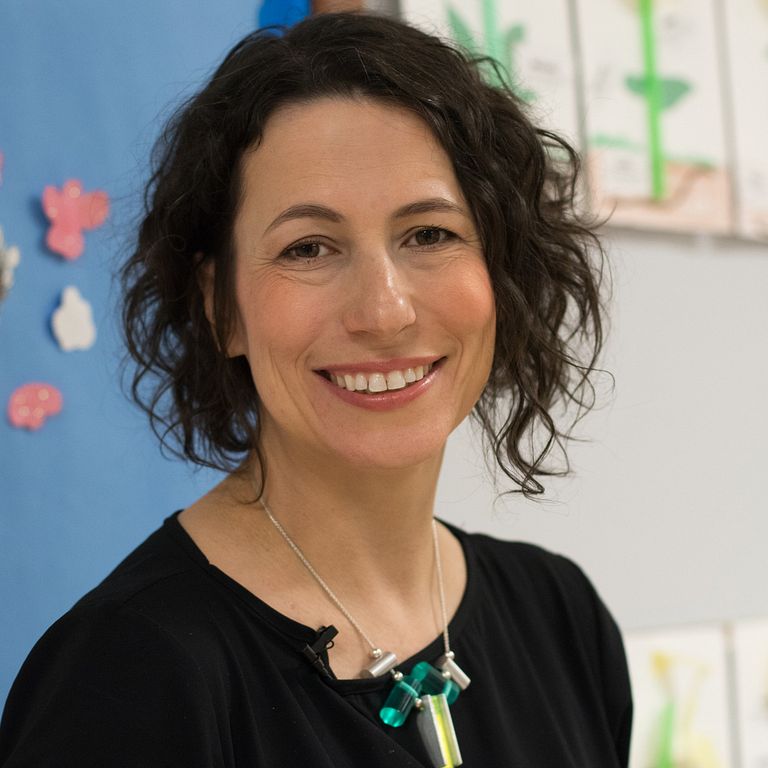 Peppler said that even adults can have a difficult time grasping the full complexity of systems operating around them.
"Introducing these ideas through cool topics like insects and incorporating embodiment and perspective-taking can set the stage for these students to be able to learn about complex systems more deeply throughout their lives," she said.
Peppler said there is no technological burden on the teachers.
"As students use the puppets or push toys, teachers primarily are paying close attention to what they are doing and asking questions to help them think about the experience," Peppler said. "Teachers can use software after the play to closely track student performance and examine if the behavior they see is consistent with the knowledge shown when their students answer questions."
Peppler, Danish and Moczek's results show the effectiveness of BioSim, and they are writing papers for peer-reviewed journals.
"We find that the addition of these puppets and push toys creates opportunities for high-quality learning and engagement," Peppler said. "Not only have elementary students learned about social insects, but they are beginning to think about complex systems and apply this understanding in other areas."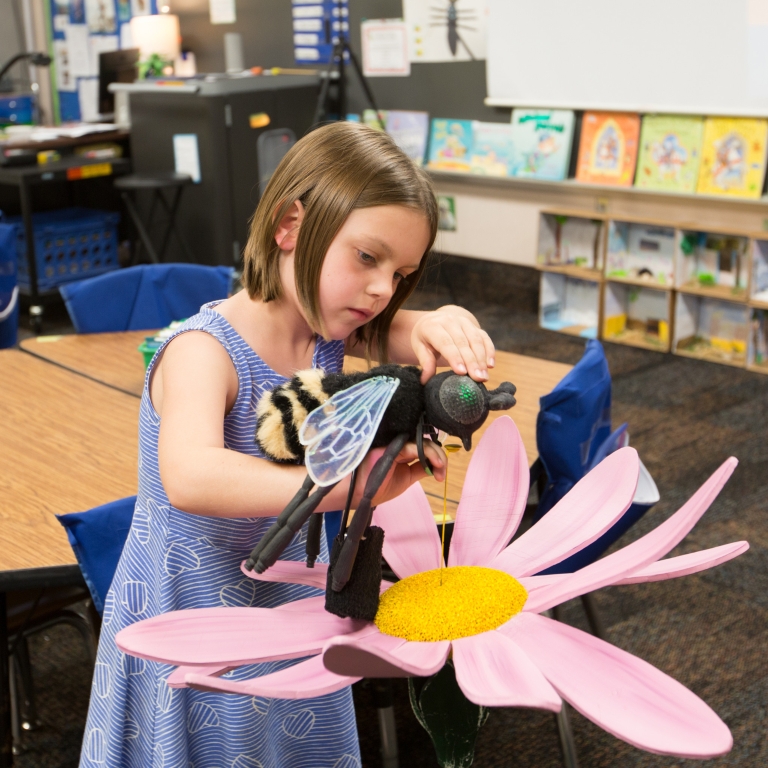 Peppler, Danish and Moczek received funding from IU's Johnson Center for Innovation and Translational Research, IU's Faculty Research Support Program and the National Science Foundation. The team disclosed the invention to the IU Innovation and Commercialization Office, which protects, markets and licenses intellectual property developed at Indiana University so it can be commercialized by industry.
About Indiana University Innovation and Commercialization Office
Indiana University ICO is tasked with the protection and commercialization of technology emanating from innovations by IU researchers. Since 1997, IU research has generated almost 3,000 inventions resulting in more than 4,500 global patent applications. These discoveries have generated more than $142 million in licensing and royalty income, including more than $115 million in funding for IU departments, labs and inventors.