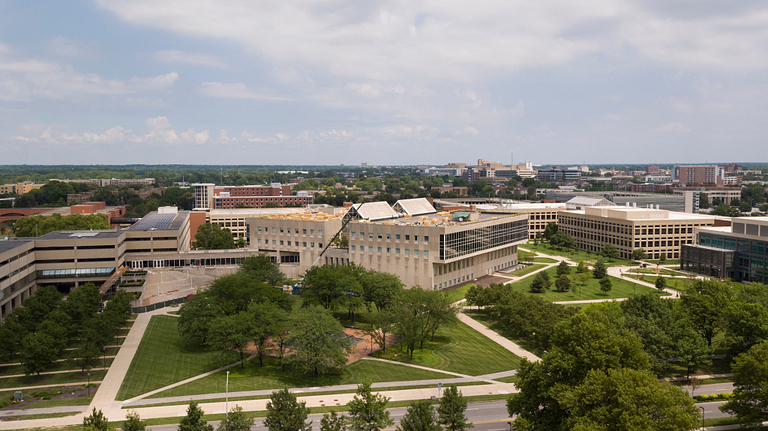 The IUPUI School of Education has announced it will open a Children's Defense Fund Freedom School at George S. Buck Elementary School within the Indianapolis Public Schools district this summer, thanks to internal funding and support from IUPUI's Welcoming Campus Innovation Fund, celebrating the campus's 50th anniversary.
Also partnering is the IUPUI Office of Community Engagement, directed by Associate Vice Chancellor for Community Engagement Khaula Murtadha. The initiative is part of the office's Family, School and Neighborhood Engagement program.
Since 1995, more than 149,000 children in grades pre-K through 12 have participated in the CDF Freedom Schools experience, and more than 17,000 young adults and child advocates have been trained on the delivery of the CDF Freedom Schools model.
Associate professor in teacher education and multicultural education Tambra Jackson played a major role in securing approval for the School of Education as a partner in the Freedom School Program. Her scholarship, leadership and long-lasting relationship with the Children's Defense Fund are assets in this initiative.
"I am excited and honored to be part of this opportunity for children in Indianapolis," Jackson said. "Freedom Schools change lives for the better. Everyone involved, from program leadership to the children served, will be empowered to make a difference."
Visiting School of Education faculty member Les Etienne will oversee the summer programming. His own previous experiences with CDF Freedom Schools date to 1996, and his work in community-based activist programming will benefit this inaugural summer session.
"The School of Education is primed to support both Drs. Etienne and Jackson in their excellent work with Freedom Schools," said School of Education Executive Associate Dean Robin L. Hughes. "We are excited and honored to be a part of this important youth-focused endeavor in our city. This will be a wonderful learning experience for all of us."
Under the leadership of CDF founder and president Marian Wright Edelman, the CDF Freedom Schools Program is a critical element of the organization's advocacy for children who are underserved and marginalized. The CDF Freedom Schools program has its origins in the Mississippi Freedom Summer project of 1964, which brought college students from around the country to Mississippi to secure justice and voting rights for black citizens.
Following the tradition of justice, the CDF Freedom Schools program has provided summer and after-school enrichment programs through a research-based and multicultural curriculum that supports children and families through five essential components: high-quality academic and character-building enrichment; parent and family involvement; civic engagement and social action; intergenerational servant leadership development; and nutrition, health and mental health.
Get more information about the Children's Defense Fund and its Freedom Schools Program online.
For more information on this CDF Freedom School, contact Tambra Jackson at tambjack@iupui.edu.