Jagtags to go extinct June 30
All Jagtags will be deactivated June 30 when IUPUI becomes 100 percent CrimsonCard country.
Remember:
Your first CrimsonCard is provided at no cost.
You need to bring your current campus ID or valid, government-issued photo ID to any CrimsonCard Office.
A new photo will be taken for your CrimsonCard. 
Making an impact
Illustrating how Indiana University supports communities throughout the state is the charge of a new website, IU Impact. From the number of alumni living in a region of the state to the university's spending by county, the data accessible on the interactive site was compiled as part of a multi-unit partnership headed by the IU Alumni Association.
IU Impact's dynamic, intuitive design allows visitors to select a county or region and see associated data appearing alongside a statewide map. The site also features stories of personal impact, such as that of alumna Michelle Dayvault, executive director of Dress for Success Louisville, who has helped more than 700 women in the Southern Indiana region take steps toward economic independence. She is just one profile of the many alumni IU Impact will showcase, proving that IU alumni are building a stronger Indiana – creating impact across all 92 counties. Find out more at impact.iu.edu. 
Four IUPUI women to attend national leadership program
Continuing a 30-year tradition, IUPUI will send four women to the Higher Education Resource Service Summer Institute for Women in Higher Education Administration this summer.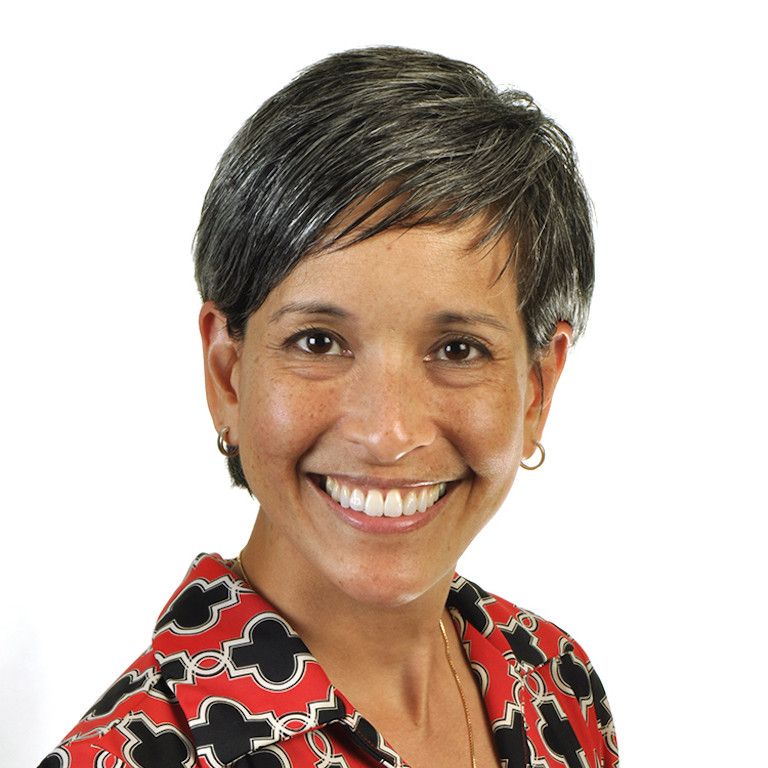 Margaret Adamek, a professor in the IU School of Social Work and the director of the school's Ph.D. program, and Jane Williams, an associate professor in the Department of Psychology and associate dean for academic affairs and strategic initiatives in the School of Science, will attend this month's HERS leadership development program at the University of Denver. In July, Sandra Miles, the dean of students and director of student affairs at IUPUC, and Elizabeth Ramos, a clinical assistant professor in the IU School of Dentistry and director of program and institutional assessment for the school, will attend the program on the campus of Bryn Mawr College.
Ramos is IUPUI's 57th participant in the leadership program since 1987. More than half of the former participants remain on campus, contributing their leadership to their units and the campus.
With funding support from their units and the Office of Academic Affairs, the women will take part in the 12-day residential program to focus on current issues in higher education and administration. For more than 40 years, over 5,000 women from 1,200 campuses in the United States and abroad have completed the HERS Summer Leadership Institute. Its mission is "creating and sustaining a community of women leaders … with a special focus on gender equity within the broader commitment to achieving equality and excellence in higher education."
Participation at the institute corresponds with the IUPUI Strategic Plan goals to develop our faculty and staff and to promote an inclusive campus climate.
IUPUI announces 2018-19 Mosaic faculty fellows
As part of Indiana University's Mosaic Active Learning Initiative, eight IUPUI faculty members were awarded fellowships in May.
The program provides an opportunity across two semesters for faculty to explore and reflect on active learning approaches with other Mosaic fellows, as well as to contribute to the development of learning spaces across Indiana University.
"I applied for the Mosaic fellowship so I could try to make a difference in teaching and help the university with active learning classrooms," explained Todd Shelton, lecturer in the Department of Human-Centered Computing. "During this time as a Mosaic fellow, I plan to utilize the active learning classrooms and fully understand the new technology that is being incorporated into my pedagogy."
IUPUI associate professor honored with leadership award
Godwin Charles Ogbeide, an associate professor of strategy and hospitality, was honored by the Professional Convention Management Association Education Foundation with a 2018 Lifetime Achievement Award in education. The event took place May 2 in Washington, D.C.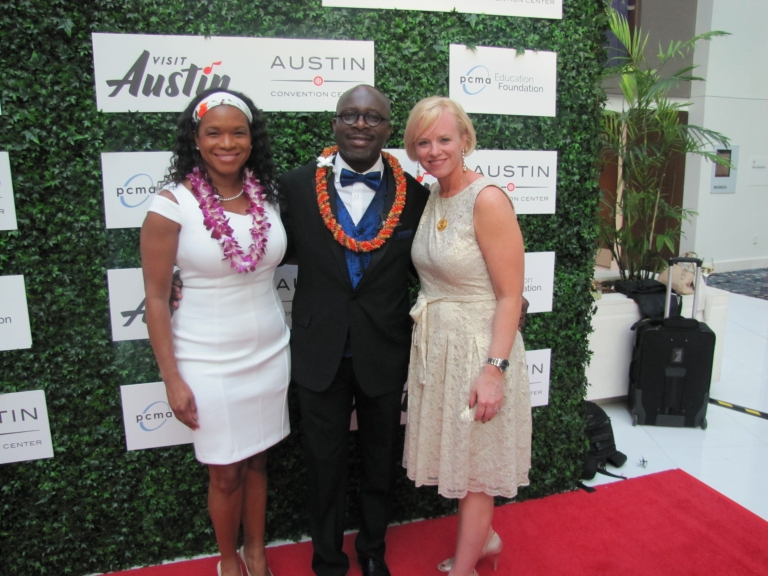 Ogbeide's research focuses include tourism, conventions and event management. He has taught and published on the economic impact of events and tourism, destination marketing management, and consumer loyalty.
"As someone with over 30 years' experience in the hospitality and tourism field," Ogbeide said, "I have made it my mission to incorporate real-life experience, critical thinking skills, decision-making skills and research findings into my teaching processes to assist in developing my students' abilities so that they may become society-ready hospitality and tourism professionals."
New Division of Student Affairs website 
The Division of Student Affairs has a new website, complete with easy-to-use navigation and content that speaks to the division's target audience – students. Our Jaguars can now connect easily with the experiences, resources and support they need to succeed at IUPUI.
If your school's or department's website links to the Division of Student Affairs, you probably need to update those URLs. For help identifying which new pages you might need to link to, contact Andrea Anderson at aeickhof@iupui.edu or Becky Hart at hartbe@iupui.edu.
IUPUI Archives photo caption contest continues
Enter your clever captions for this month's goofy photo from the IUPUI Archives, and you can win fame and a "Fabulous Prize." Visit University Library's caption contest page to enter your captions.
Congratulations to Andy Smith for his winning caption for last month's photo: "Liberace always did look more relaxed just tickling the keys in the comfort of his own home."
Retiring faculty honored
IUPUI honored 61 faculty retirees at a May 8 luncheon where Chancellor Nasser H. Paydar helped introduce the festivities. The event, which took place in the University Tower Ballroom, featured speeches from professor of dental diagnostic sciences Gail F. Williamson, Chancellor's Professor of History Marianne S. Wokeck and David L. Stocum, president of the IUPUI Senior Academy. 
"As members of the IUPUI faculty," Paydar said, "your dedication to educating our students, advancing knowledge and practice in your discipline, and engaging with our campus and the communities we serve has created an environment where all of us strive to achieve excellence."